27 Dec

Places To Visit In Northern Mindanao Before 2022

"A beautiful sight, we're happy tonight… 🎶🎶🎶"
After two Christmases of heeding the government's stay-at-home orders, Kagay-anons are filling the streets, public transportation, and business establishments once again.
And, yeppers! Allowed na ta mo-travel!
Travel gives us the gift of time to escape our daily routine. Or, if put within the context of our covid-inflicted world, traveling can be our symbolic unshackling from our almost "immobile existence" that started two years ago when the pandemic first unleashed its dreadful spikes.
Juice colored! Even the most introverted among all of us must be bored to tears by now—day-in and day-out baya uyamut; di ka ba mag-warla sa kala-ay.
And, so here are some of the sites (and sights) in Region 10 or Northern Mindanao that you can visit to either meditate or go wild (or both) this Yuletide season, before the year 2022 takes over:
Bukidnon
Malaybalay
The Eiffel Kubo Restaurant—murag combination iyang name sa Eiffel Tower ug Bahay Kubo, ba, higala?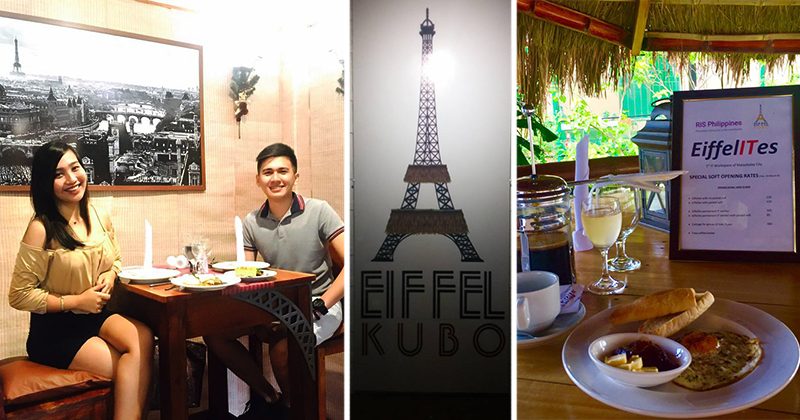 Recognized at the 2017 Golden Globe Annual Awards for Business Excellence as the Best Unique Inspired Homestay and Restaurant, The Eiffel Kubo was founded by Angeli R. Echeverri & Guillaume (William) KOPP in Malaybalay City, Bukidnon.
If you want to feel the breeze of European modus vivendi while remaining grounded in our Filipino culture and ethnicity, this is your ideal venue.
Valencia
The Abacanhan Spring Resort of Valencia City can be found in the peaceful Purok-3 of Curvada, Brgy. Tongantongan.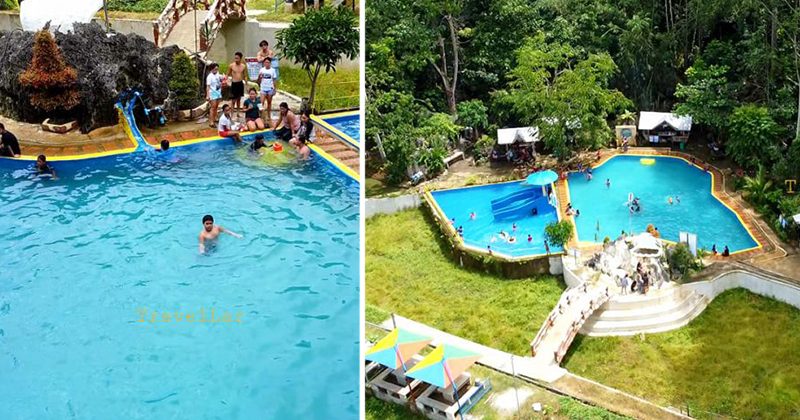 Aside from being equipped with spacious swimming pools for adults and kids, it also has cottages, cooking and grilling areas, crystal-clear flowing water supply, and other modern conveniences.
Camiguin
The Volcano Houses sit near the Hibok-Hibok Volcano of Camiguin Island.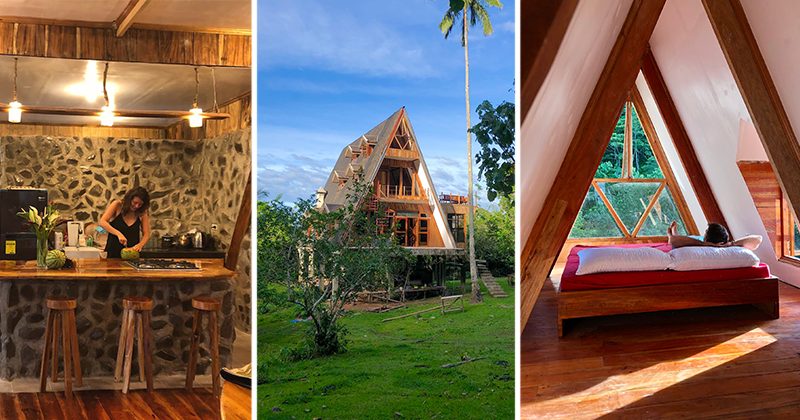 These houses are designed to soothe the psyche of their occupants with the overlooking view of the open sea enhanced by the tranquility of the jungle that surrounds them.
Each house is fitted out with a working internet connection, video projector, and a complete set of kitchen facilities.
Morag makig-silingan ta ani sa Bulkan, Higala. Nice kaayo.
Lanao del Norte
The Scenic Waterfalls —Pagayawan, Masidlakon, and Buak na Bato Falls— of Bacolod, Lanao del Norte are some of the region's untouched natural resources since they are tucked safely away from the yagaw and pollution of urban activities.
Misamis Occidental
The Misamis Occidental Aquamarine Park (MOAP) belongs to the provincial government of Misamis Occidental and is a sanctuary to a number of fish hatcheries and mangrove forests.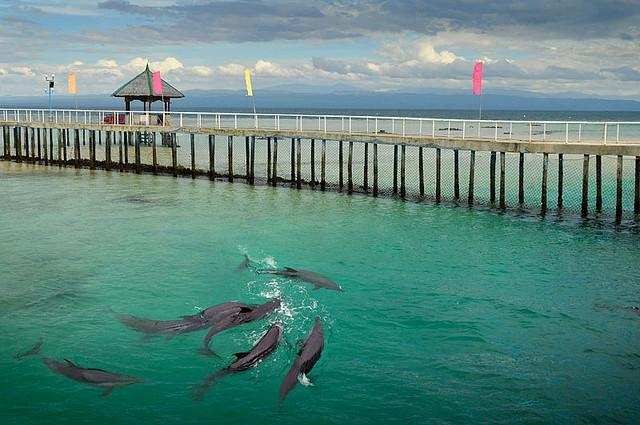 Naay dolphins dinhi, higala.
Misamis Oriental
Cagayan de Oro City
Amaya View: is perched atop the highest peak of CDO–the Indahag Hills.
They have the following attractions:
Noah's Ark
Skye Walk
Hobbit Houses
Infinity Pool
and more!
Claveria

With its scenic spots as the background, you can easily fill your IG with snaps of your selfies and awra.

This tourist destination is waiting for you and your camera in Lanise, Claveria, Misamis Oriental.
Gingoog
Pahayahay sa Pantalan located in Gingoog's pier displays wondrous images of the rich marine ecosystem.

BTW, naka-bingwit kog butiti sa pantalan sa Gingoog kani-adto, higala! Dugay na hinu-un to.

(Sa kadaghan isda, butiti pa gyud akong nakuha. Pero, tsada kaayo ni nga lugar. Promise!)
Laguindingan
Gwen's Mountain Swimming Resort situated in Zone 5, Brgy. Poblacion, Laguindingan, is a mere hour away from CDO.

For swimming coaches or specialist groups like diving clubs, this holiday hideaway is available in the evenings.
Naawan
The Elson's Peak in Brgy. Lubilan, famous for its sikwate, will make you feel like you're in heaven because of its scenic and nicely elevated location.

Sa kahabog ani niya nga lugar, morag piso nalang, langit na. Exciting kaayo.
Opol
The Seven Seas Waterpark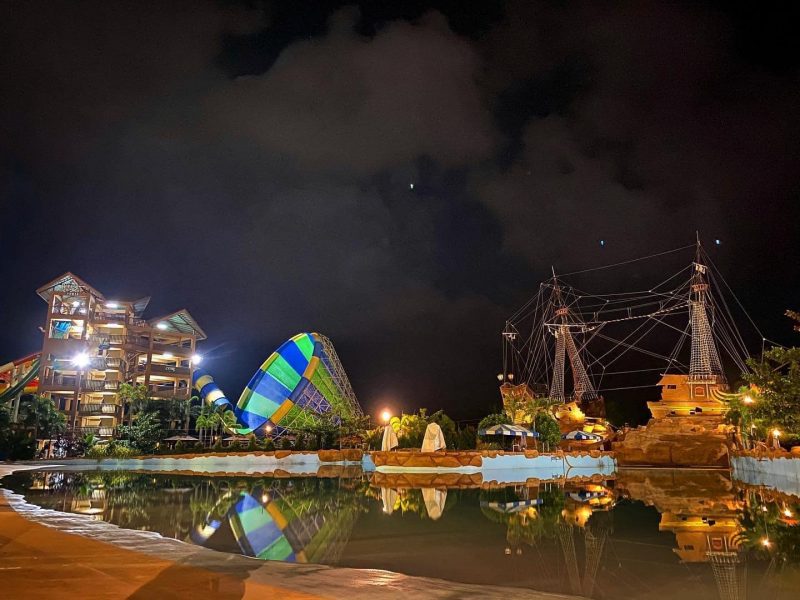 A 5-hectare themed water park facility in Zone 1 Road, Barra, Opol.
It is owned by Elpidio Paras, a visionary who is also the proprietor of Parasat Cable TV, Great White Water Tours, and Dahilayan Adventure Park.
Pa-wala ni sa stress, higala.
Salay
The Matampa Pines

The Little Baguio of Salay, Misamis Oriental. A picture-perfect ground for picnics, camping, and other fatigue-busting recreations.
Presko sad ang hangin dinhi!
Mga tsada kaayo nga lugar ba?
As you can see, higala, the list above showcases some of the finest places of interest in the rich provinces of the region.
You have lots to choose from! (Gawas ani, daghan pa ta ug ubang destinations!) So, you can really craft the trip of a lifetime for a budget that works for you.
No need to overspend on your travel because COVID-19 is still around; you may want to either hinuklog or ki-at but keep some savings for the unforeseen.
Amping, God bless, ug Malipayong bag-ong tuig!
Author: Amar