19 Jul

Filing For PNP Entrance Exam To Start This July 22, CDO Examination Date: October 27, 2019

Mga higala! Do you want to serve and join the ranks of the Philippine National Police?

Then take this chance and apply for the upcoming PNP ENTRANCE EXAM of the National Police Commission (NAPOLCOM) this coming October 27, 2019!

The online application scheduling of this test will be open this July 22 to 26, starting at 12:00 noon. Just visit this link: www.napolcom-oleass.com

After receiving a confirmed scheduled appointment with reference number, you can then file your application in the nearest NAPOLCOM Regional Office from August 19 to September 13.

Only those who have an appointment and reference number will be entertained.
HOW TO APPLY?
Just follow the guide posted by NAPOLCOM's Official Facebook Page below: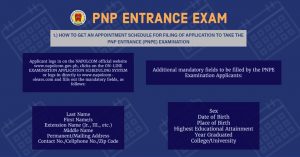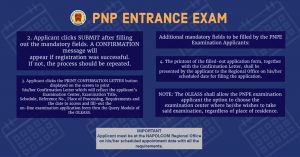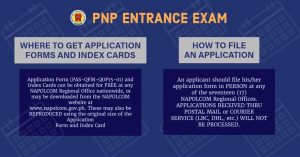 For the General Qualifications click HERE. 
For the location of NAPOLCOM Office in Cagayan de Oro City click HERE.
For more details: