01 Oct

PNP Reminds Users To Secure Facebook Accounts Due To Recent Hacking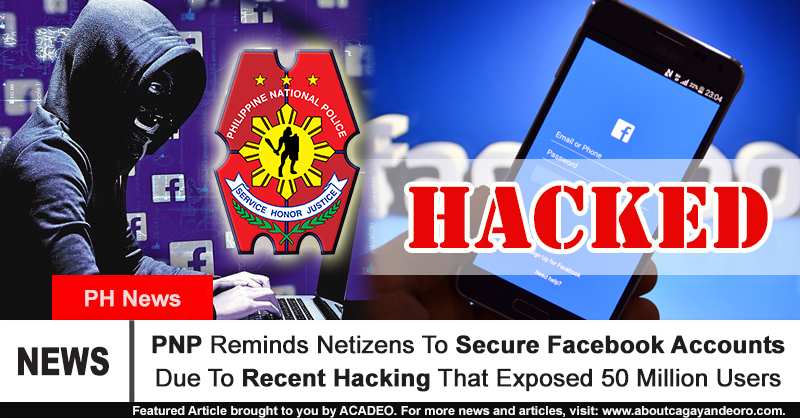 Mga higala! Due to Facebook's announcement that a hacking incident last week exposed around 50 million accounts worldwide, the Philippine National Police (PNP) is urging netizens to secure the privacy of their accounts.
"The PNP ACG (Anti-Cybercrime Group) is alerting Facebook users and subscribers in the Philippines to enforce their vulnerabilities against possible cyber attacks by observing basic cybercrime prevention tips," said Chief Director General Oscar Albayalde on today's press briefing.
According to Albayalde, users should keep their social media accounts private and use unique passwords when creating or registering accounts on various websites. Netizens should also check the identity behind friend requests before accepting.
As of now, Facebook still doesn't know the persons behind the said attack. Watch out for updates.
Source: Inquirer.net