27 Oct

Alleged Police Confidential Informant Arrested for Estafa and Drug Possession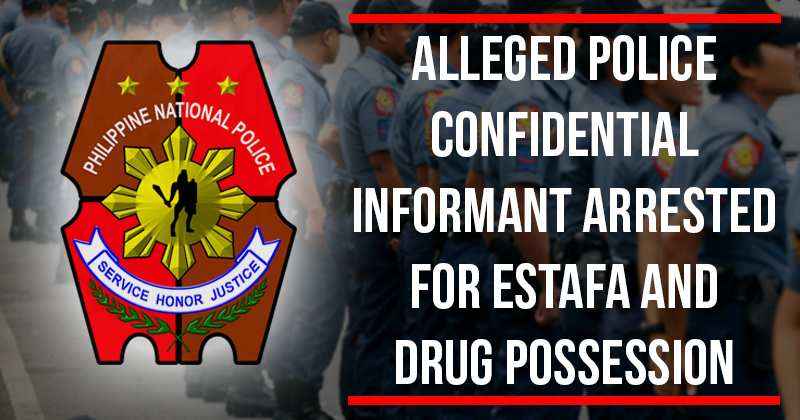 On October 25, Tuesday, a man insisting on being a police confidential informant was apprehended for reportedly extorting money from the family of an arrested drug suspect during the entrapment operation at a hotel in Capistrano-Kalambugahan streets, Cagayan de Oro.
The authorities identified the alleged police as Lito Tamala, 27 years old and reside at Jasaan, Misamis Oriental.
Tamala was demanding money from the family of a drug suspect identified as Matthew Paras, who was arrested on October 18, Tuesday, according to Chief Inspector Maricris Mulat, Police Station 1 chief.
Tamala professed to have connections with the police and judiciary, he then offered Rudelyn Roleon, Paras' girlfriend to negotiate for Paras' discharge once the family gives out P30,000 which prompted Roleon to seek assistance from the police.
Before the entrapment operation, Tamala once asked money from the family worth P3,000 as an agreement of the case with the balance to be given on October 25 at the said hotel, Mulat said.
With bogus money of P30,000, the police notified Tamala and immediately apprehended him after Roleon handed over the counterfeit money.
The bogus money and two sachets of suspected shabu were also confiscated from Tamala.
Tamala defended himself by saying that he was supposed to give the protection money to the authorities of Police Station 1, a case which Mulat disprove.
Mulat stated, "His claims were all untrue. We condemn suspects of extorting civilians using as (PNP), trying to discredit our being for their own welfare and interest. That's why we received an information about his illegal activities/modus operandi, we didn't waste time, instead conduct entrapment operation against him."
Tamala will be facing charges with Estafa and for violating Section 11 of Dangerous Drugs Act. He is currently imprisoned at the Maharlika detention cell.
News Source: Sun.Star