03 Jul

Police Officer Makes Improvised Wheelchair For Disabled Dog In Bukidnon

Mga higala! Aside from keeping the community safe and helping those in need, a police officer did more and helped a stray dog in Kalilangan, Bukidnon!

Thru a random act of kindness, PCPT Patrick Dela Cruz Castro, the Acting Chief of Police of Kalilangan Municipal Police Station, made an improvised wheelchair from scrap and gave a disabled stray dog named "Tiger," the chance to walk again and live with his fellow canines.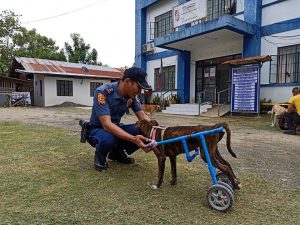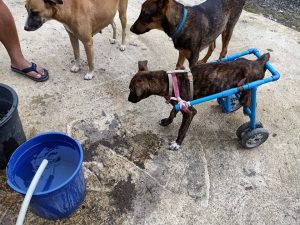 PCPT Castro used pieces of PVC water pipes, a couple of rubber bands, and wheels from a damaged stroller to make the dog wheelchair.