10 Nov

Police Officer Killed in a Motorcycle Accident at Villanueva, MisOr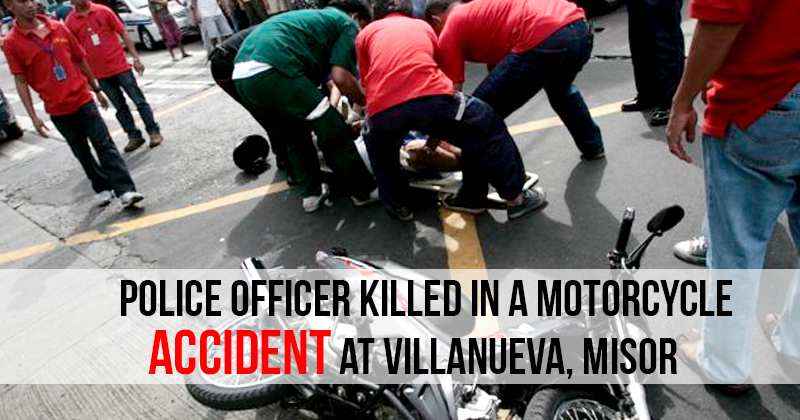 In a tragic incident, a police officer was killed in an unexpected road accident in Villanueva, Misamis Oriental on Monday, November 7.
The cop, who was identified as PO3 Ralph Delicana, was riding home on his motorcycle when he accidentally crashed with another motorcycle at around 2 in the afternoon.
Delicana was stationed at the Provincial Public Safety Company in Villanueva, Misamis Oriental.
The impact drove the victim to the opposite lane where an approaching jeepney passed over him.
The police officer suffered from fatal injuries and was immediately brought to the nearest hospital, however the doctors declared the victim dead on arrival.
The jeepney driver voluntarily submitted himself to the authorities. He was identified as Mario Tapayan, 26 years old.
The victim went under the jeepney's bumper, Tapayan said, adding that he did not notice until it was too late.
However, the jeepney driver claimed that he wasn't speeding.
Reckless imprudence resulting in homicide was filed against the suspect.
News Source: ABS-CBN News