28 Jun

Popular Muslim Cuisine and Delicacies in CdeO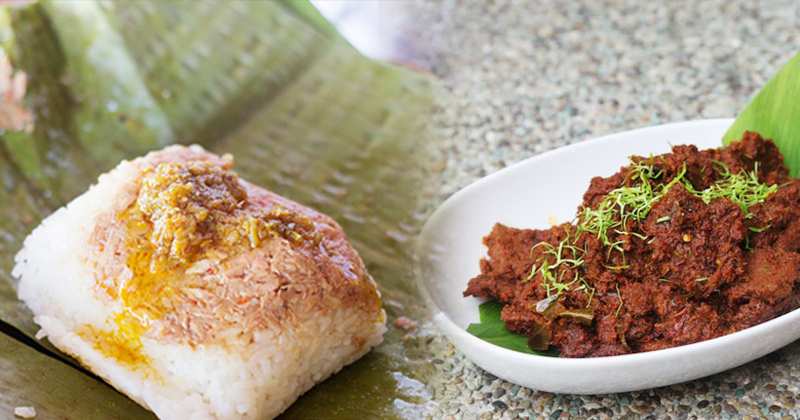 In 2012, the National Commission on Muslim Filipinos (NCMF)accounted that there are 10.7 million muslims living in Philippines. Which is approximately 11% of our total population.
In an article from rappler, 10 of the provinces here in the Philippines with the largest muslim population are Maguindanao, Lanao del Sur, Sulu, Tawi-Tawi, Zamboanga del Sur, Cotabato, Basilan, Lanao del Norte, Sultan Kudarat and Metro Manila (not a province but composes 2.05% of the Muslim population). Mostly, our muslim brother and sisters can be found in the island of Mindanao.
Muslims are known for their unique food practices. We all know that Muslim are usually picky when it comes to their preferred meals. They are concerned about what is in their food.
Muslim foods are guided by religious law. Islamic jurisprudence specifies food that are halal certified. This means that it should be permissible or lawful in traditional islamic law. This is derived from Muslim commandments found in the Qu'ran, the holy book of Islam.
According to the Qu'ran, the only foods explicitly forbidden are neat from animal that die of themselves, blood, the meat of swine (porcine animals, pigs) and animal dedicated to other than God.
Since then, muslim foods have been present here in our city not only for our muslim brothers and sisters and for food enthusiasts who finds joy in eating muslim delicacies.
PATER
One of the most popular muslim food here in Cagayan de Oro is the unique yet delicious Pater.
Pater which originated from Mindanao, is a packed meal famous of its unique style. It is neatly wrapped in a banana leaf. Unwrapping the banana leaf, you will find the packed rice topped with either sauteed shredded chicken meat (kagikit) or beef (gandang) or flakes of fish abodo/tuna.
Pater is also known as pastel or pastil or patel or paster. Commonly known as a Maranao and Maguindanao meal.
Aside from the fact that Pater's taste is loved by the many it is also enjoyed by everyone for it's very affordable price. Here in Cagayan de Oro, for as low as thirty pesos you can already buy this muslim delicacy.
The muslim delicacy is a lot more delicious when served with palapa.
PALAPA
Speaking of palapa, it is a sambal like sauce that is oily and spicy. It is known as a Maranao appetizer. It is made of scallion bulbs or sakurab in Maranao with ginger and siling labuyo or chili pepper.  It is known for adding more flavor to every cooked dish.
Muslim meals in Cagayan de Oro City are usually served with palapa. However, if you are interested on buying one, you can buy one in a very affordable price. For a 100 grams of palapa, it will cost you P50 while 200 grams is P100.
The king of all curries, beef rendang is a mouthwatering dish that originated from Indonesia. Eventually became one of the specialties of Maranao people. Beef Rendang is a caramelized beef curry. Cooke with coconut milk to reduced the dish's darkness and add consistency to its sweetness.
For Maranaos this is usually served during special celebrations.
Some restaurants around Cagayan de Oro City offers beef rendang on their menu.
DODOL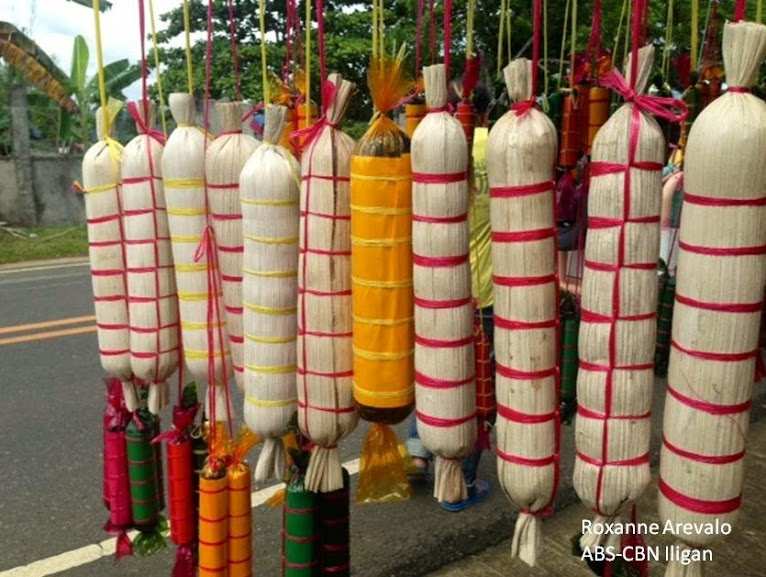 Dodol is a sweet delicacy of our muslim brothers and sisters. It is made from sticky rice flour, coconut milk and sugar.
Dodol is commonly served during festivals, such as Eid-ul-Fitr and Eid al-ADha as sweet treat for children. It is also served during Iftar (the breaking of fast at the end of the day or sunset.
Dodol is usually wrapped in corn husks or brightly colored cellophane sheets.
It is popular not only here in Mindanao, but as well to other countries like Indonesia, Malaysia, Singapore and Brunei.
Did you found your heart and soul on the Muslim delicacies listed above? If not share your favorite muslim delicacy with us. However, you can also try these delicacies and maybe one of them can become one of your favorites too. Altamatue bialghidha'