16 Sep

PRC Region 10 Includes Saliva/Swab Test As Part Of Exam Requirements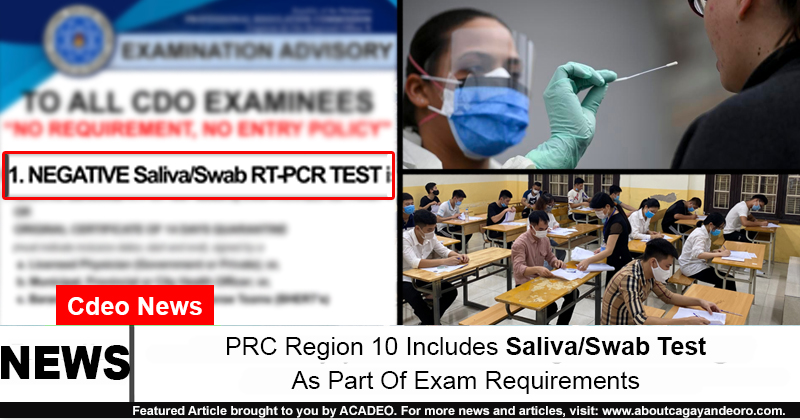 Mga higala! The Professional Regulation Commission (PRC) of Region 10 has recently announced that saliva tests and swab tests will now be part of the mandatory requirements for all examinees!
However, those who wanna take their exam can also submit a certificate proving that they underwent a 14-day quarantine.
Check out the list below:
MANDATORY REQUIREMENTS
Negative Saliva/Swab (RT-PCR) Test OR
Original Certificate of 14-Day Quarantine (signed by a licensed physician, a local health officer, or a BHERT personnel)
Higala App QR Code (higala.cagayandeoro.gov.ph)
Additional Forms
To submit on the first day of examination:
To submit 15 days after the last day of examination:
For exam updates and other details, visit and follow: facebook.com/prc.ro10page