17 Mar

President Duterte Approves P200 Monthly Ayuda For Poor Families Amid Fuel Price Hikes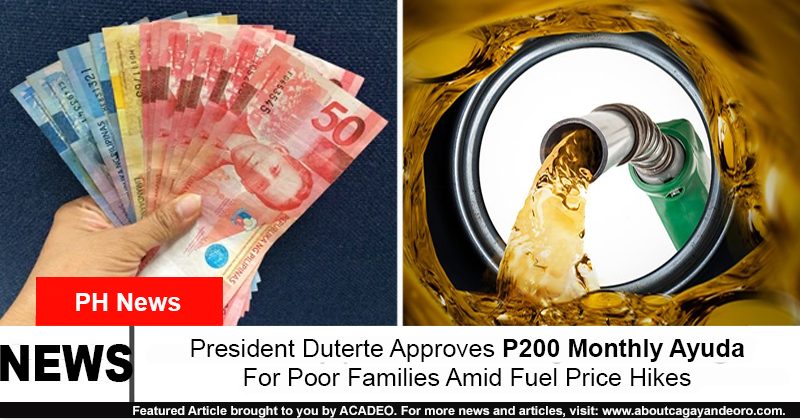 Mga higala! President Rodrigo Duterte has approved the proposal of the Department of Finance (DOF) to provide a P200 monthly subsidy or ayuda for poor families amid the current fuel price hikes!
(This measure was approved instead of the suspension of excise tax on fuel products.)
According to Finance Secretary Carlos Dominguez III, around 12 million households will benefit from this subsidy for a year. This will require a budget of over P30 billion.
Despite this huge amount, Dominguez then acknowledged that this is still not enough for all the Filipino families in need. However, this is what the country can afford as of this time.
What do you think of this, higala?
For more details: