07 May

President Duterte Orders Police To Arrest Individuals Not Properly Wearing Face Masks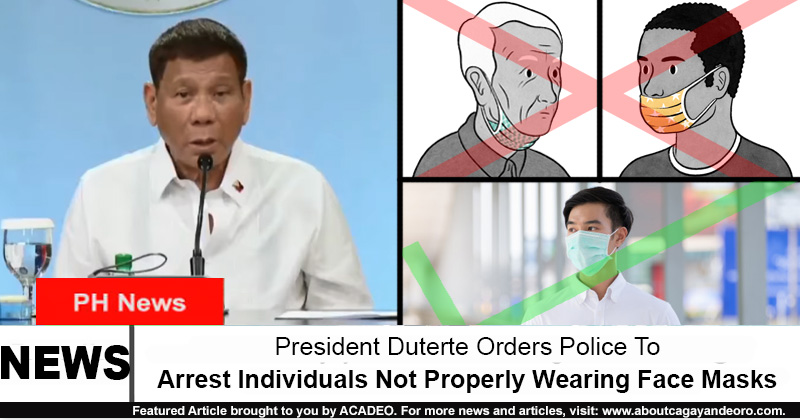 Mga higala! President Rodrigo Duterte has recently issued an order mandating "absolute compliance" with the health protocols against COVID-19 that requires the wearing of face masks! Violators will be arrested and/or detained!
"My orders to the police are, those who are not wearing their masks properly– in order to protect the public– to arrest them and detain them, investigate them why they are doing it," said the President.
He then added that "Pagka hindi ko ganunin, hindi ko hihigpitan, walang mangyayari."
This is applicable to all violators of the minimum public health standards.
ICDYK, this order aims to further control the spread of COVID-19 transmission in the country.
For more details:
https://ptvnews.ph/prrd-orders-pnp-to-arrest-detain-investigate-face-mask-rule-violators