17 Feb

President Duterte Signs Order Establishing Acceptance Of PH National ID In All Gov't & Private Transactions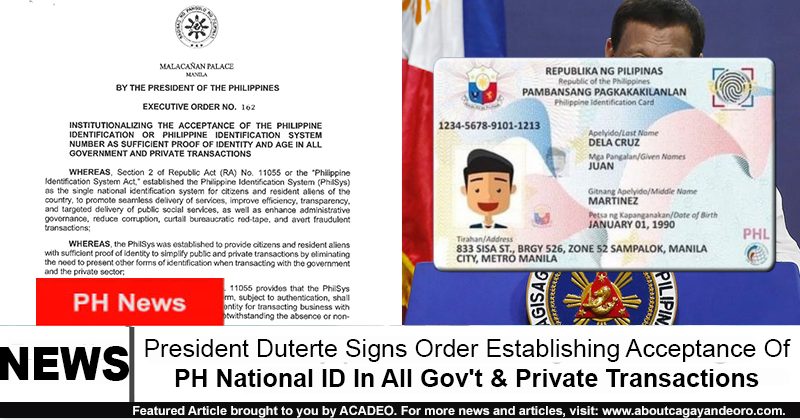 Mga higala! President Rodrigo Duterte has signed an executive order establishing the acceptance of the Philippine Identification System (PhilSys) National ID and PhilSys Number (PSN) as proof of identity and age in all government and private transactions!
According to the said measure, Executive Order 162:
"Unless otherwise provided by law, the presentation of the PhilID, PSN or PSN Derivative, as authenticated, shall be sufficient proof of identification and of all other personal details stated therein, without need for presentation of other identification documents."
With this order, PhilSys IDs and PSNs  can now be presented instead of a birth certificates when acquiring marriage licenses, driver licenses or student permits, PRC applications, and more. These can also be used when enrolling at public and private schools or when registering for any exam.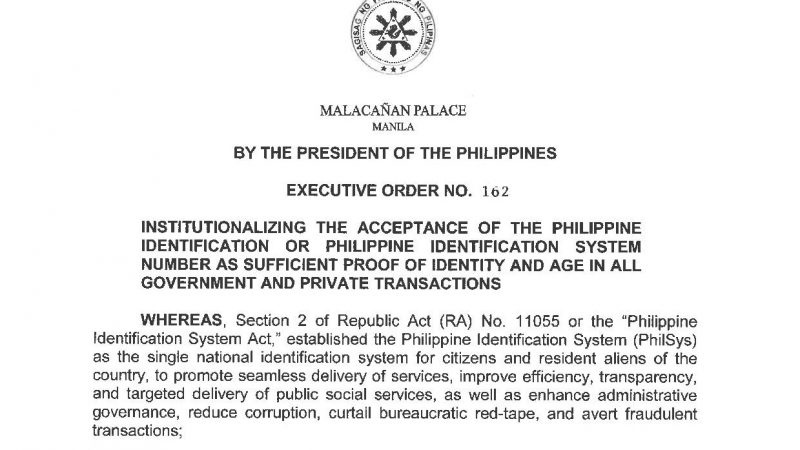 Government agencies and private entities are now instructed to amend their identification requirements and integrate PhilSys components and accommodate its features.
Banks and other financial institutions will then be required to comply with issuances from Bangko Sentral regarding the acceptance of PhilSys IDs.
For more details:
LOOK: President Rodrigo Duterte signs an executive order institutionalizing the acceptance of PhilSys national ID as proof of identity and age in all government and private transactions https://t.co/sDo55hP4UB pic.twitter.com/uUOvWIJPGi

— CNN Philippines (@cnnphilippines) February 16, 2022