27 Jul

President Marcos Jr. Proposes Return Of Mandatory ROTC & NTSP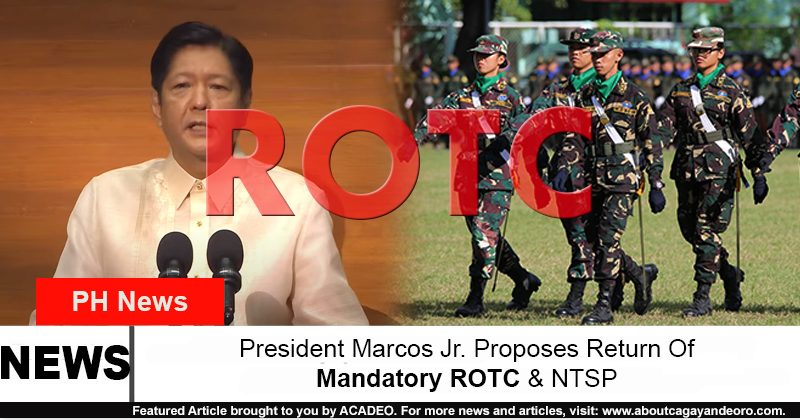 Mga higala! During his first State of the Nation Address (SONA), President Ferdinand "Bongbong" Marcos Jr. said that the return of the mandatory Reserved Officers' Training Corps (ROTC) Program and National Service Training Program (NSTP) is part of his priority legislative measures!
If approved, this will reinstitute ROTC in the country's Senior High School programs (Grade 11-12) in all public and private educational institutions.
According to the President, this aims to motivate train, organize, and mobilize students for national defense preparedness, including disaster preparedness and capacity building for risk-related situations.
WATCH: