28 Jun

Proposed CCTV Installation Ordinance Amendment, to Include Public Buses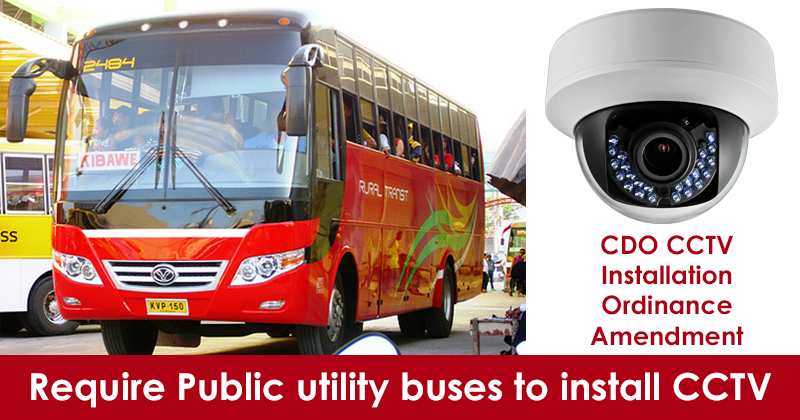 Senior Supt. Faro Antonio Olaguera proposed to have the Ordinance No. 11075-2008, known as the CCTV Installation Ordinance of 2008 be amended.
He wanted to include public utility buses in the coverage of the ordinance in its amendment.
The law only commands the installation of closed-circuit television cameras (CCTVs) on the premises of private establishments and public places.
Currently, crimes committed on Buses rely only on the supplied description of witnesses said the local police office.
CCTVs on buses will further enhance the process of identifying and locating the perpetrators of the crime committed there.
Outgoing city Councilor Ramon Tabor favored this request, but he suggested that a public hearing should first be called before the legislation should be passed.
The law requires high-risk establishments such as banks, lending institutions, pawnshops, money changer shops, internet cafes, gasoline stations, lotto outlets, restaurants, and businesses, which are prone to incidence of robbery and theft, to install CCTVs in their premises.
Also, Tabor praised barangays that have installed CCTVs in their area even though it is not required.
Tabor commended COCPO, BFP and city jail officials during the meeting of the city council committee on police, fire, and public safety last week for their valiant effort in maintaining the peace and order in the city.
He requested them to maintain their support and cooperation with the incoming chairman of the committee that he will be leaving.