08 Jan

Pulse Asia Survey: Duterte still Philippines' Most Trusted Gov't Official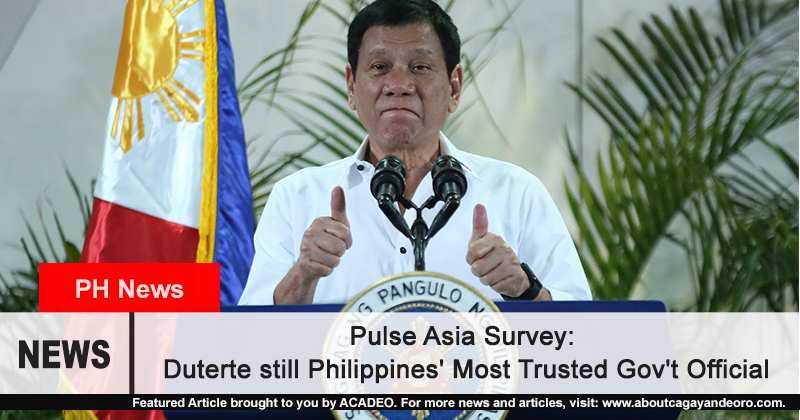 Pulse Asia Research Inc. has released one of their latest survey on Friday. Despite recent difficulties in our country and his administration, it showed that President Rodrigo Duterte has remained the most approved and trusted government official in the Philippines.
An article by Inquirer.Net reported that with eight out of 10 Filipinos favoring his work and trusting him, Duterte got an approval rating of 80 percent and trust rating of 82 percent in the December 10 to 15 and 17 national surveys of Pulse Asia.
Moreover, the approval rating of our President in December did not change from his 80 percent rating in September 2017 while his trust rating barely changed at 2 percent from 80 percent in September 2017 to 82 percent.
Below are screenshots showing other details of Pulse Asia's survey: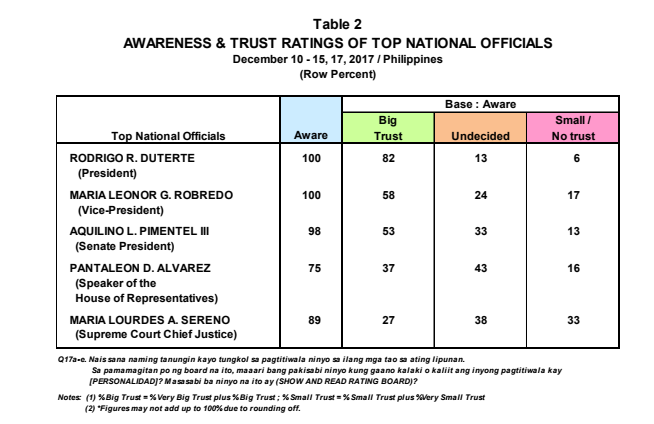 This survey was conducted among 1,200 respondents with a ± 3% error margin.
Source: