11 Jun

Top 8 Quick and Affordable Lunch Places to Go in Cagayan de Oro When You're On a Tight Budget

It's back to school time for many students, and for many fresh graduates, probably a new job starting June or July. For many parents, especially for the moms, it means waiting through lunch time and finding affordable places to wile the lunch time away. For many new job holders – and in fact for many young professionals – lunch time means finding quick and affordable places to eat. The name of the game here is a tight budget, something that moms and fresh job holders know only too well. Well, here are some places around Cagayan de Oro that offers budget-friendly fast lunches. Take note that we purposely omitted Jollibee and McDonald's since you're probably tired of eating there all the time, though admittedly their lunches are fast and affordable.

Biker's Grill – Consortium Building on Corrales Extension, just after Gaisano Mall and before reaching Capitol University.

Biker's Grill serves up deliciously cooked varieties of beef, pork, chicken, and seafoods in what they call their variety budget meals.

These affordable budget meals come in three categories: The Biker's Meal (sometimes called student meals) cost Php79.00; the medium budget meals are called Best Sellers and cost between Php85.00 to Php150.00; and their high end budget meals are their Unli Rice Specials that cost between Php99.00 to Php185.00.

All budget meals are inclusive of iced tea. They also serve Bulalo at Php350.00 and is good for up to 5 persons.

7-Eleven (All branches in CDO)

Surprise, surprise, your favorite 7-Eleven serves more than just slurpees, ice cream, and snacks. They have quick-heated lunches in the price range of P60 to P150.

They have a rice meal express that they also call "All-day Breakfast Meals" served with rice, scrambled egg, and a choice of beefies longgadog, tapsilog, tocilog, and Tender Juicy hotdog balls.

If you go for pasta lunches, they serve lasagna, fettuccine, baked macaroni, spaghetti with chicken strips, and spaghetti with Tender Juicy hotdog balls. If you like sandwich lunches, they serve bacon and ham with scrambled egg and cheese muffin sandwich or longganisa sandwich. They also serve Pinoy Rice Meals in chicken afritada, beef pares, and chicken sisig variants. All meals are not inclusive of drinks so you can choose from their various mineral waters, gulp, Slurpee, or coffee drinks.

Boy Zugba Kusina Bisaya – Corrales Avenue corner Ramon Chavez Street

Not many people realize that this popular dinner restaurant is also an affordable lunch place.

For lunchtime, they have promo meals at P99.00 that includes unli rice, soup, and drink. These meals are served until 5:00 p.m. Viand choices include the usual "Bisaya" meals found on their menu that many Kagay-anons have grown to love.

Chez Marie Bar Café and Restaurant – Grand Central Arcade at the corner of Archbishop Hayes and Pabayo Streets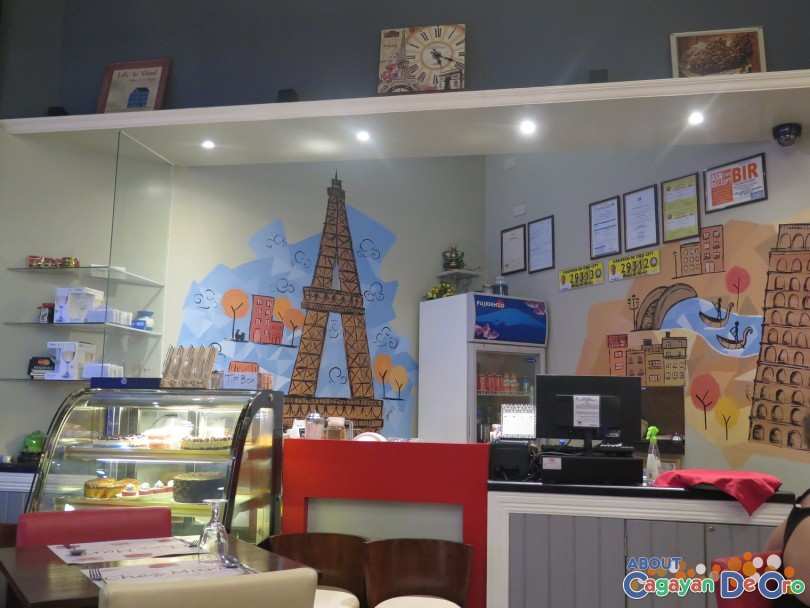 They have a great lineup of 'combo meals' good for lunch time. Their lunches are priced starting at P99 up to P150.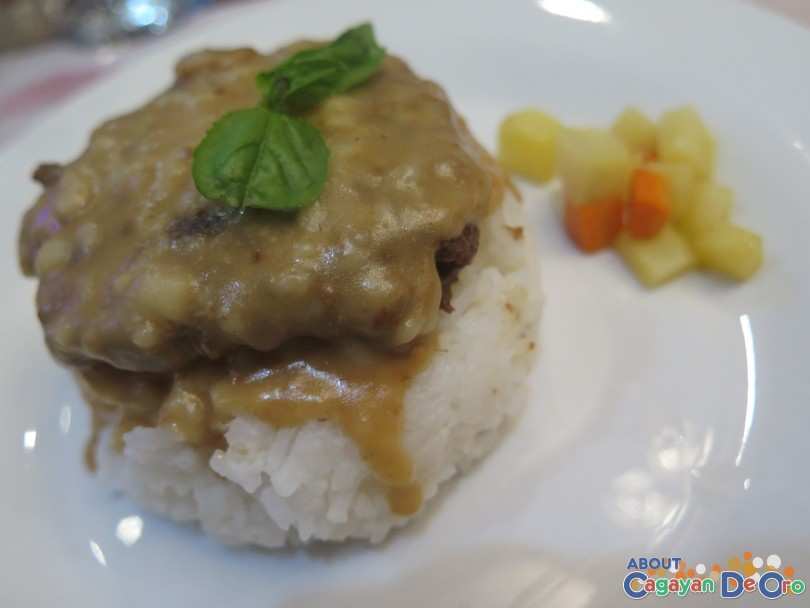 For bestsellers, their considered number one hit is the Burger Steak combo meal, a big hit with students and professionals alike, especially during lunch breaks. The Breaded Fish Fillet and Pork Chop are also alternative hits. The place is cozy and relaxing as well so be careful not to fall asleep lest you miss going back to work.
Chino's Deli – 3rd floor, Movie Cinema Area, Ayala Centrio Mall
If you happen to find yourself at the mall but are sort of tired of those fast food lunches, and if you're a sandwich person, then you can have a scrumptious lunch with price choices ranging from P99 to P150.
The advantage of Chino's Deli sandwiches is that their frozen meat products are all locally produced. The Ultimate Sandwich, Flat Iron Burger, and Deli Ranch Salad are the definite bestsellers for regular customers.
Their Deli Hand-cut Fries are now becoming a hit when paired with the sandwiches. Jokingly, their Tokyo Crib Baby is now being touted as a cheaper version of Army Navy sandwiches. The new Sautéed Chicken Fajitas with onions and bell peppers in tortilla wrap and Handcrafted Sausages in Mini Baguette with coleslaw or pickles and onions are also growing in popularity.
Donatello's Kitchen – Divisoria Arcade on R.N. Abejuela Street (beside Dunkin Donuts)
This is a nice food stop place when you're busy, on the go, or looking for a fast take-out or dine-in lunch. The Basic Platter (P79.99) contains one Grilled Chicken, One Side Dish (the choices are Plain Rice, Java Rice, Mashed Potatoes, and Mac N' Cheese). The Pasta Platter (P119.99) contains one Grilled Chicken, One Side Dish (the choices are Alfredo Linguine, Marinara Linguine, Pesto Linguine, Young Corn, and Mushrooms).
Premium Platter (Php 149.99) contains one Grilled Chicken, Two Side Dishes (the choices are Plain Rice, Java Rice, Mashed Potatoes, Mac N' Cheese, Alfredo Linguine, Marinara Linguine, Pesto Linguine, Young Corn and Mushrooms), plus one drink. All platters have a choice of different chicken sauces. The choices for the drinks include Lemonade, Mint Iced Tea, and Calamansi Juice. There is also an option to order extras like extra chicken, extra basis and pasta side, and extra drinks.
Chub's Diner – Corrales Avenue in front of the Xavier University Gym
This is a small mom-and-pop-neighborhood-diner nestled between buildings in front of the Xavier University gym. It's a favorite actually for students and professionals from the nearby offices and banks. They've been around since 2012 because not only do they serve really large meal servings, you can order their really tasty all-day breakfast meals any time of the day, most especially for lunch. The average price range for a good lunch is between P100 to P190.
Slers Ham and Café – Ground floor Gaisano City Mall, Corner of Don A. Velez and Del Pilar Streets, Corner of Don A. Velez and Yacapin Streets
Not many Cagayanons realize that Slers Café serves up really delicious sandwiches, pandesal jamon combinations, and some of the best all-day breakfast meals that is just perfect and affordable for a quick lunch. The sandwiches are mostly filled with Slers' flagship ham slices that they have been known for. The rice meals are all paired with meat products that Slers has been famous for.