21 Sep

Razon's Restaurant's Tradition of Delight
Filipinos will always have a passion and love for food. In fact, we tend to eat more than the number of meals we were supposed to eat for a day. More so, the uncanny talent of Filipinos to judge a whole bunch of food in the search for that next big thing of remarkable and tasty cuisine that is also familiar to our "lutong bahay" favorites.
Here in Cagayan de Oro City, one of the best restaurants to go to if you are looking to satisfy your craving for home-cooked style cooking is the Razon's Restaurant. Founded in 1972, the delicacies being served in Razon's is packed with the most sought-after "pagmamahal" ingredient which Filipinos always search for when it comes to food.
HISTORY
Razon's was founded and originally owned by the Razon siblings Virginia, Severina, Elena Razon of Guagua, Pampanga founded and originally owned Razon's which they had it simply started with a Halo-Halo and Pancit Luglug cooked for the consumption of their large family. However, the delicious taste of their cooking soon became a word of the mouth in the entire town of Guagua. Soon enough, the Razon's siblings started to build a modest halo-halo stand in front of their home that eventually became the summer hub for locals and tourists alike. Since then, Razon's Restaurant did not only made a name for itself but also it drove the whole country to regard the whole town of Guagua as the place where the best Halo-Halo is served.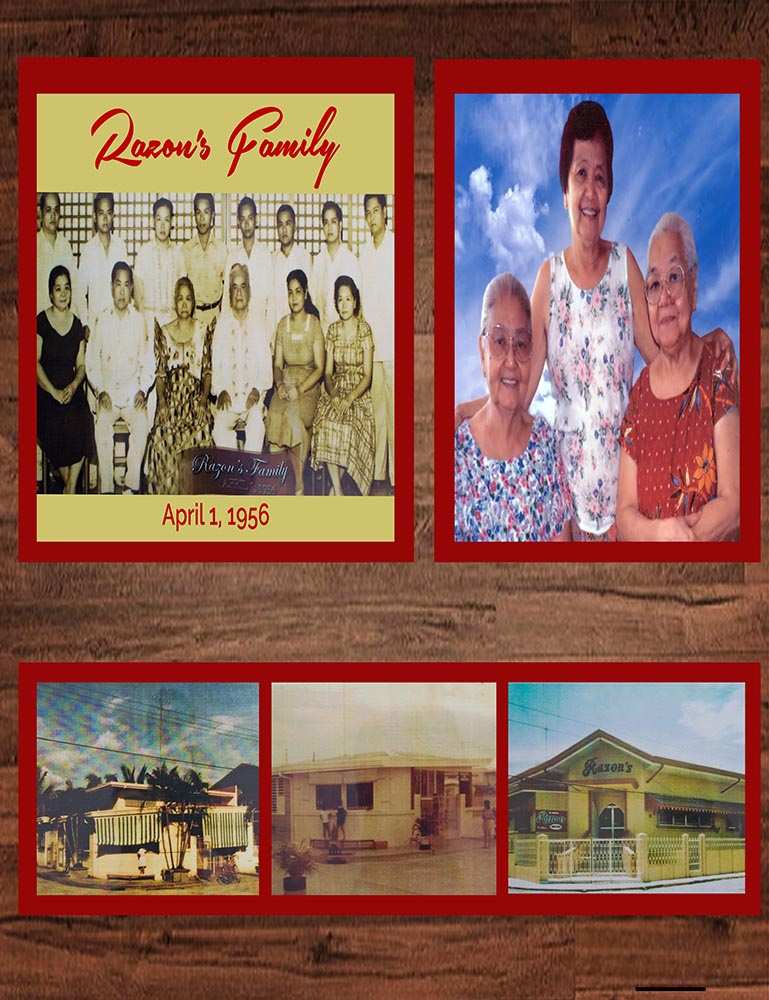 In the year 1996,  Razon's Restaurant started to expand to bring authentic Kapampangan food and other Filipino favorites throughout the country.
RAZON's BY GLENN
In 2003, Mark Anthony "Glenn" Razon-Carreon, a 3rd generation Razon, opened its first store in Tarlac under the trade name Razon's Restaurant by Glenn Razon.
Under his management with the company tagline "Tradition of Delight", he brought innovation to the aspirations of the brand to be on par with the food industry. Glenn has also started franchising and rebranding his company in 2015 to what is now known as Razon's By Glenn (RBG) which aims to bring the brand to a wider market by creating its unique "Razon's By Glenn" menu and experience by offering affordable, quality and delicious food.
HALO-HALO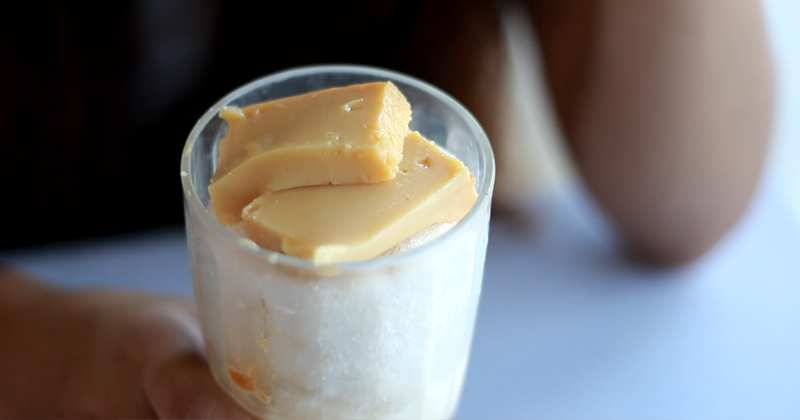 What sets the Razon's Halo-Halo apart from the others is its main ingredients. While others have the mix and match ingredients of sugared fruit tidbits, Razon's had only three-sweetened ingredients; macapuno, sweetened saba and leche flan. With these three main ingredients, it never failed to melt not only in the mouths of the customers but also in their hearts as well without feeling guilty to finish an entire pint.  Plus, their Halo-Halo is made from a finely-shaved ice that you will confuse it with snow.
PALABOK (PANCIT LUG-LUG)
Who would not be familiar with the tatak pinoy recipe, pancit palabok or also known as lug-lug? Lug-lug is a noodle dish loaded with different kinds of delicious toppings and which can be piled up according to the customer's taste. Razon's pancit palabok is different from the usual Filipino palabok. Just like their halo-halo, it does not have so many ingredients on it but tastes much better. Filled with flavorful orange sauce, topped with finely crushed chicharon and boiled egg plus a well-cooked bihon, Razon's pancit palabok became popular among Filipinos.
Razon's Halo-Halo and Palabok are among of their all-time best sellers however, you can also find other lutong-bahay recipes inside the restaurant that really suits your taste at a very affordable price.
So if you're excited to taste all these special and really delicious lutong-bahay dishes, you are always welcome to visit any branch of Razon's Restaurant. They are located at Ground Floor of Grand Central at Hayes St. Cagayan de Oro City and at the Ground Floor of Cagayan Town Center at Brgy 27, Gen. Antonio Luna, Corner Capt. Vicente Roa, Cagayan de Oro City. It is guaranteed that you will have a different yet very satisfying taste for these familiar dishes.
You can also follow Razon's Facebook Page, Razon's Restaurant by Glenn – Cag. de Oro. If you are too busy to go to their location in person or simply you just don't have the time, you can also have them delivered your order through 0906-229-8146. You can also check out this heartwarming ad by Razon's Restaurant.