20 Oct

READ: Guidelines For Kalag-Kalag 2022 In CDO

Mga higala! Mayor Klarex Uy has issued an order implementing the following guidelines for the celebration of Kalag-Kalag 2022 in Cagayan de Oro City!

This is applicable to all cemeteries and memorial parks.
MAIN GUIDELINES
Use of facemasks, physical distancing, and other public health standards must be observed.
Visiting hours: 6:00 am to 10:00 pm only.
Alcoholic beverages are prohibited inside cemeteries/memorial parks.
Overnight stays are also prohibited.
PROHIBITED ITEMS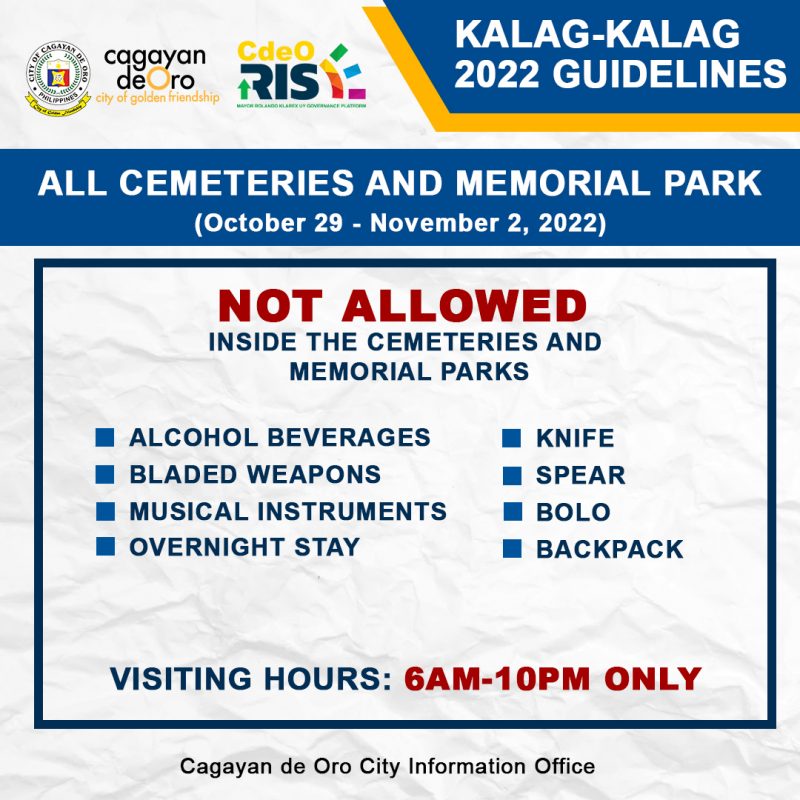 These guidelines will be in effect from October 29 to November 2, 2022.
For updates and more details: