02 Mar

Beat The Heat: Refreshing Drinks To Keep You Cool On A Hot Day In CDO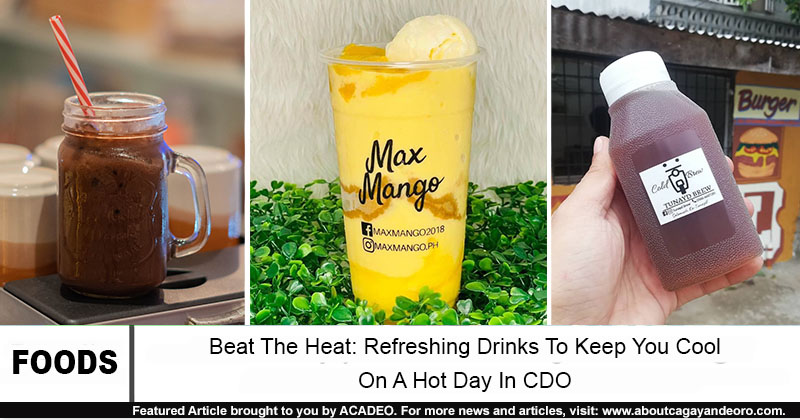 We can't really predict the weather. Just a few days ago, it rained hard and now the sun is scorching hot. This calls for something cold to freshen our minds and replenish our thirsts.
We've rounded up some of the refreshing beverages that you can indulge this super hot day!
Iced Tablea
Location: Ground Floor, Isabel's Dormitory, 18th Fernandez Street, Barangay 40, Cagayan de Oro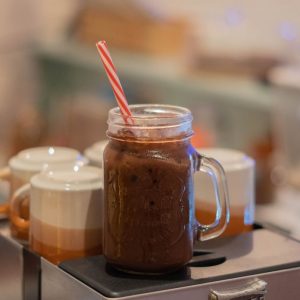 At Smoochy's Cafe, you can find something that will help you get through this hot weather.
A refreshing Iced Tablea to complete your day. The taste of traditional Filipino chocolate drink but served cold. Sounds tasty, right?
Mango Overload Smoothie
Location: Hayes Street, Divisoria, Cagayan de Oro in front of Lourdes College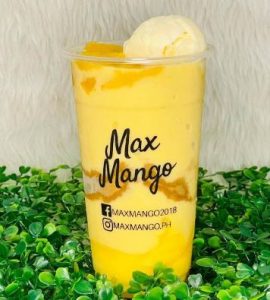 Grab a cup of Max Mango's Mango Overload smoothie to give you that refreshed and energized feeling before doing something or going to work.
Their smoothies are guaranteed fresh so you are in for a great treat.
Cool Shakes
Location: 18 Matilde Neri Street, Barangay Carmen, Cagayan de Oro
Miss the feeling of having a brain freeze? Try 7th Heaven Milk Tea and Bakery's Cool Shakes.
Their cool shakes come in 2 flavors: strawberry and mango.
Seasonal Drinks
Location: 17th 1st Street, Nazareth, Cagayan de Oro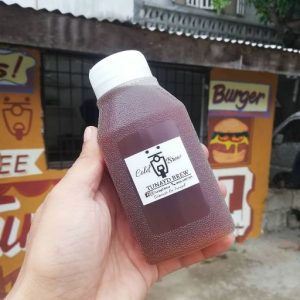 For your next joyride, take a drive through Tunayd Brew and get yourself some of their seasonal drinks.
Choose from Green Apple Earl Grey, Cranberry Earl Grey, and more.
Ca Phe Sua Da (Vietnamese-Style Iced Coffee)
Location: KM 6, Masterson Avenue, Upper Balulang, Cagayan de Oro
Beat the heat with Cafe Franco's ca phe sua da which translates to Vietnamese-style iced coffee.
It can be perfectly paired with their kakanin such as biko with latik and more.
Now, what's your favorite refreshing drink that keeps you cool during a hot day? Let us know in the comments below!
Don't have a website but want to be seen online? Get listed in our Cagayan de Oro directory!