20 Jan

Region 10 Records Over 350 Criminology Exam Passers, Top School: COC PHINMA

Mga higala! Over 350 passers of the December 2022 Criminology Licensure Examination were recorded in Region 10 or Northern Mindanao!

101 of these are from the Cagayan de Oro College (COC) PHINMA of Cagayan de Oro City, making them the top performing Criminology school in the region.

They have 95 first-timers (out of 120) and 6 repeaters (out of 34) who passed the said exam.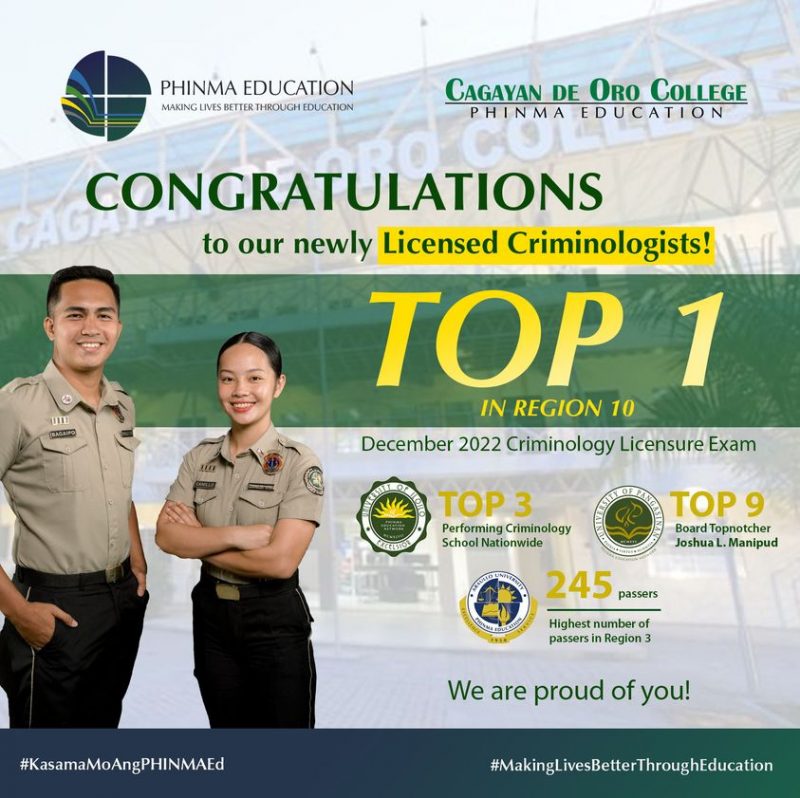 Below is the full list: