14 Jul

Register Your Business in Just One Day Only! – DTI Head Agreed on President Duterte's Request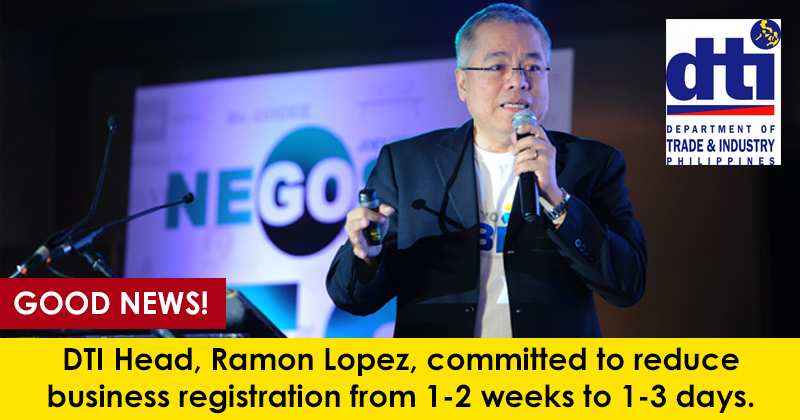 On Tuesday, July 12, under President Rodrigo Duterte's directive to eradicate red tape in the government, the DTI (Department of Trade and Industry), headed by Go Negosyo founder Ramon Lopez agreed on Duterte's command to reduce the processing length of business registrations down from 1-2 weeks to 1-3 days.
The action to accept this proposal has been speedy, for the plan has been discussed during the cabinet meeting on Monday, July 11.
"As directed by the President, all agencies are to stop red tape in their agencies and to stop people from queuing up," Presidential Spokesman Ernesto Abella said.
The President also said that he wanted government agencies to publish documents or permits within 72 hours after application. This can be done if the signatures for government permits are to be reduced to just 3 or 5.