05 Jan

LOOK: Rescue Team Saves Drowning 3 & 4-Year-Old Kid @ Tagoloan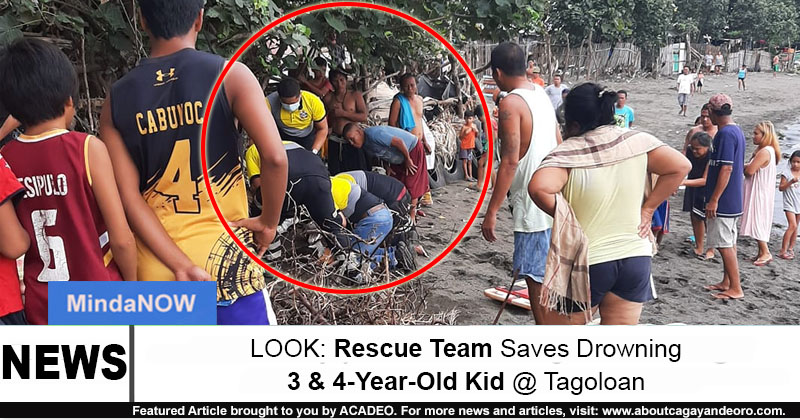 Mga higala! Tagoloan Rescue (MDRRMO) personnel saved drowning siblings, a 3-year-old female and a 4-year-old male, yesterday, January 4, 2021!
According to a post by Michale Travero, they responded to a call that some kids were drowning in Brgy. Baluarte, Tagoloan, Misamis Oriental, near a seawall.
They then found the already pale siblings upon arrival on-site and performed CPR (Cardiopulmonary resuscitation). Thankfully, the kids exhibited physical response and were still alive.
They were then brought by the said rescue personnel to a nearby hospital for immediate medical attention.
For more details: