05 Aug

Road Cementing Project Connecting Brgy. Dansolihon & Pigsag-an Now Nearing Completion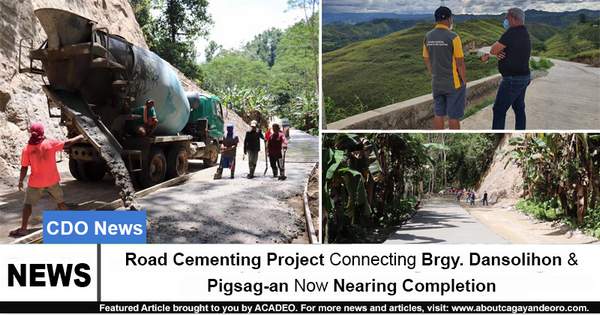 Mga higala! The infrastructure projects of the current administration of Mayor Oscar Moreno are still ongoing despite the fact that there is a substantial reduction in the revenues of the local government, due to the closure of businesses that suffered from the pandemic.
According to City Administrator Teddy Sabuga-a, fruit and vegetable vendors who are living in remote barangays will benefit from these projects.
One of the several infrastructure projects pursued by the current administration includes the road cementing project worth P5.9 million, which will connect Sitio Balongkot in Barangay Dansolihon and Sitio Pasau in Barangay Pigsag-an. This project is in partnership with the 19th City Council.
The said road project is now almost complete.