17 Aug

Robredo Advised the Government to Build 2,600 Houses Daily to Compensate Housing Backlogs

On Tuesday, August 16, Vice President Leni Robredo who is also the chairperson of the Housing and Urban Development Coordinating Council (HUDCC) advised the government to build 2,600 houses daily until the end of her term to compensate housing backlogs in the Philippines.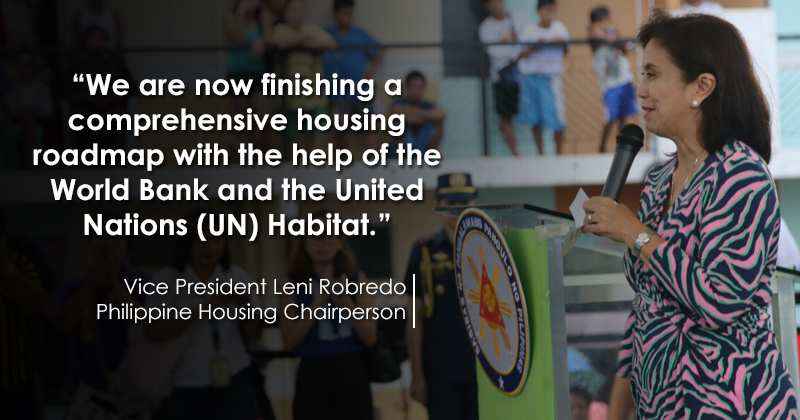 During her speech at the opening of the Housing Congress that day, Robredo said, "If you divide the projected backlog of 5.7 million by the number of days in 6 years, you will find that we need to build 2,602 homes per day in the next 6 years. And the clock is already ticking."
In 2011, there are only 1.4 million houses that the government needs to build, yet in 2016, that number rose up drastically to 5.7 million.
She emphasized that a structured and comprehensive housing program needs to be made in order to use the funds correctly.
She said, "We are now finishing a comprehensive housing roadmap with the help of the World Bank and the United Nations (UN) Habitat."
She also added saying, "Pero iyong sa akin, okay lang na bagalan nang kaunti basta ma-assess muna, kasi baka magsayang tayo ng pera."
For the proposed budget in the NHA for 2017, the government has allocated a P12.6 million in it. It has been submitted to the House of Representatives on Monday, August 15.
The Vice President is also accepting consultations with the stakeholders. She said, "I don't just mean getting inputs from key shelter agencies and developers. I mean giving the people themselves who are going to occupy the homes a seat at the table."