17 Feb

LOOK: Robredo Tops Presidential Survey Of XU-CDO & Mock Election Of MSU-IIT

Mga higala! Presidential aspirant and Vice President, Leni Robredo, has topped the following presidential school survey and poll, by a landslide: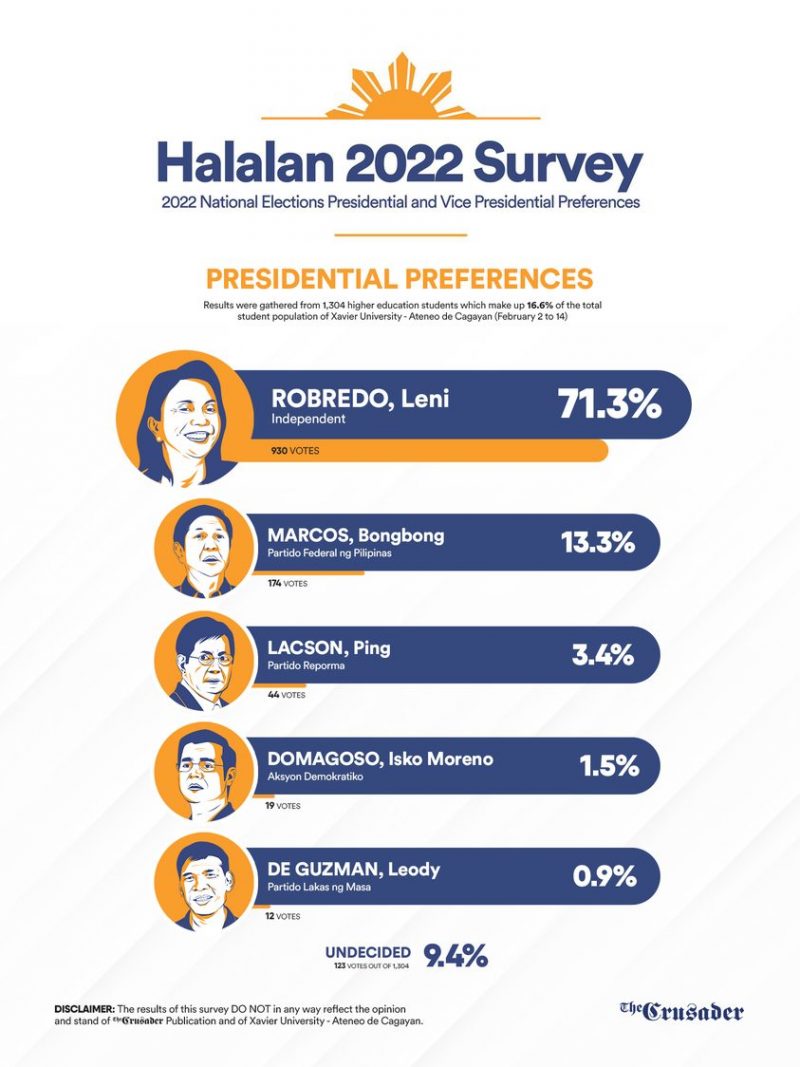 According to XU's post, out of their 7,834 total student population, 1,304 (16.6%) undergraduate and postgraduate students responded to the above survey.
Independent Presidential candidate and Vice President Leni Robredo led the survey with 930 votes (71.3%), followed by former senator Ferdinand "Bongbong" Marcos Jr with 174 votes (13.3%).
123 (9.4%) students were undecided.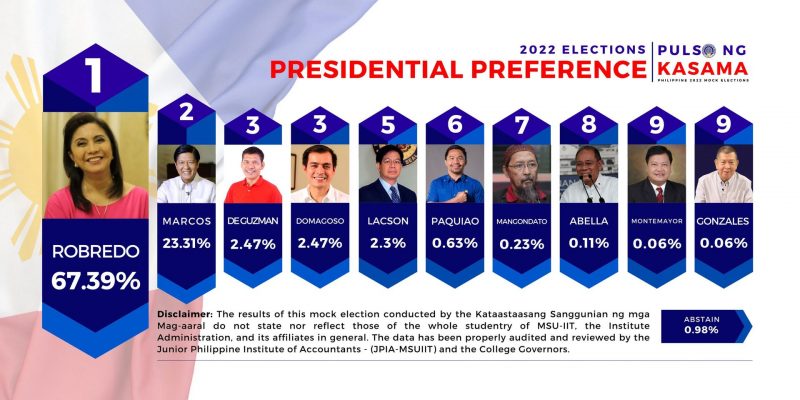 Meanwhile, MSU-IIT's mock presidential elections garnered a total of 1,742 responses. Robredo led this poll with 67.39% of the votes while Marcos is second with 23.31% of votes.
This mock elections was conducted by the school's Kataastaasang Sanggunian ng mga Mag-aaral.
BTW, please note that this survey and poll DO NOT in any way reflect the views and opinions of these schools, their students, and their staff.