22 Jun

Proudly Kagay-anon: Award Winning Photographer, Mr. Roger Nazar A. Lactao Jr.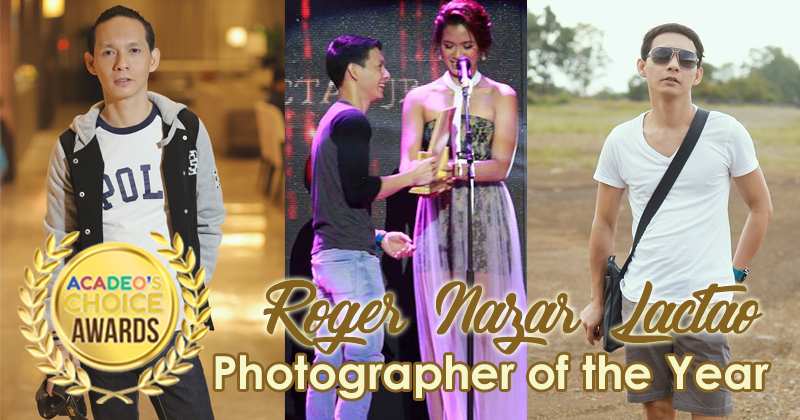 Roger Nazar A. Lactao was born and raised in Cagayan de Oro City and is one of the successful and reputable photographers in town. Roger with his famous photographs was trained through the Wedding and Portrait Photographs of the Philippines under the hands of the International Master of Portraits and Wedding, Lito Sy.
Among the siblings, Roger was the only one who was born and raised in Cagayan de Oro while the rest of the Lactao siblings were from Davao City. According to Roger, they are a family of businessman and woman. His brother and sister are both in the business industry. Even her mother who was a registered nurse, but later on became a housewife after deciding to stop working to look after her family, was a business woman as well. On the other hand, his father is a medaled colonel of the Armed Forces of the Philippines.
Started as a hobbyist, Roger took photos with his point and shoot camera without restrictions and loved the thought on how one picture can tell a story.  
After graduating from Xavier University with a degree in Business Management, Roger was able to focus on his love for photography. During those days, Roger worked as one of the lights man on photo shoots for Miss Camaman-an Pageant.
One day, he was convinced by his friends to pursue his photography and bring them on stages, at first he was hesitant for he lacks the gadget and he just wants to enjoy photography without any pressure. Nevertheless, Roger took the chance and took his first ever shoot, this was during the Miss Camama-an Days.
Roger shares that during his younger years, he was a rebel, and this has contributed much to his style of photography. He photographs without restrictions, regardless of the rules of photography, Roger captures his photo in his own likeness and depicts his shots. He shares, "I am a rebel of photography so I don't follow on the norms and rules this lines that will obstruct the head or so, for me there is no such thing as bad shots but what you want to convey on your picture is what's important."
One of the most memorable moments that Roger really treasures, is his first award as the Winner of the 2006 Wedding and Portrait Photographers of the Philippines (WPPP) Summer Photo Camp held in Baguio. During the competition, Roger shares, he was not really there to join the competition but instead attended the camp to have a formal training in photography. With his point and shoot camera during that time, Roger's attention was called and was asked to join the competition. Having over 200 delegates and only four of them from Mindanao, Roger was hailed as the winner of the competition. What made the event more memorable according to Roger was when his idol Lito Sy called him on stage and was praised for his wonderful shot. Roger could not forget the moment when Lito Sy, asked him what kind of camera he used, without hesitation, Roger showed his point and shoot camera, all praises, Lito Sy expresses, "See guys, it's not the camera but it's the photographer".
Then on, Roger's passion for photography was showcased on many events. He has participated in different competitions and won plenty of awards. Last February 2017, Roger has won the ACADEO's Choice Awards: Photographer of the year. He was so amazed the moment his name was called to receive the award, that he was left speechless. During his interview with ACADEO, he took the opportunity to thank  ACADEO for giving him the reward and he wants to share his reward to all the photographers in the city.
Roger said that his love for photography is innate. He gladfully share, one fine day when he was on a vacation, he saw this family who was trying to capture a group photo by situating their camera on a rock, he can't hesitate to volunteer on taking pictures for them, so what he did was he came up to the family, introduced himself and volunteered to take the picture instead. He explains that even if you want to take photography away from you even just for a moment if it is your passion,  it will always come back, it will remain in you, it's always there.
Fashion, weddings, portraits and baby photo shoots are the genre Roger is known for. For him, with this kind of photography, he enjoys how he can depict emotions with what he captures. He love's conveying souls in the photo.
Roger loves each of his clients. He shares that if he has this favorite person to photograph with, it is everyone. Each client is unique and every one of them has their own character, has their own soul, so what Roger wants to see is his client conveying their own stories in the picture. During his interview with ACADEO, one of Roger's client came and he could not help and be proud on how he builds relationship with his clients, he shares that he does not treat them as his one time big time client instead he gets in touch with them before, during and after the shoot that way he is not only remembered by his clients as the best photographer but as well as a good friend.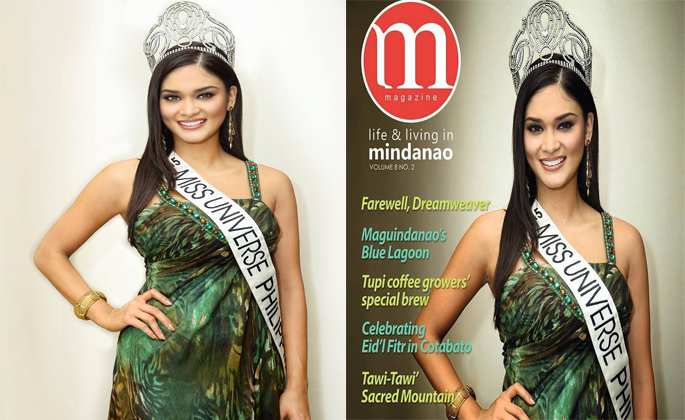 But the most unforgettable person that he has photographed was the pride of Cagayan de Oro City, the 2016 Miss Universe, Pia Alonzo Wurtzbach. A simple but elegant photo suitable for it to become a cover of the M Magazine.
Roger being a senior in photography, he seeks to shoot a photograph of the 266th and current Pope of the Roman Catholic Church, Pope Francis.
Roger is humbled and blessed with his team, he reveals that his team is like his family. Every one of them is like a brother and sister to him. Behind Roger is a great team that helps him produce a good photo.
We had the chance to ask Roger, aside from taking photographs, what are the other things he enjoys? He childishly said that he finds the joy in collecting x-men figures, robot collections, and comics. To him, as the youngest of the family, it's one thing you could not take away from him, being a child,  at his age Roger is young at heart, he still finds joy with this toys and even a simple parlor game makes our photographer of the year merry.
For Roger, in order for you to become a successful photographer you have to open your doors to learning new things. He shares that even him he does not consider himself yet as big in the industry as he is still in a learning process. "When you love your work, when you put passion into it then you can say you're a photographer. Just put the right attitude on how you can sustain in this business. Put a heart on your work put soul on your work. Make humor to convey emotions. Even to your clients, you should love your clients."
FAST TALK w/ Roger Lactao
Knowing the kid inside Roger, we took the chance to ask him fun questions. Discover the different side of Roger and enjoy his answers on our fast talk with him.
Colored or Black and white photography: Both
Cats or dogs: Dogs (even his pets can't get away for his love on x-men, he named them after Charles Xavier and Phoenix)
Coffee shop or bar: Bar (stress reliever)
Wine or whiskey: Beer
Funny or mysterious: Both
Sexiest woman you know? Anne Curtis (he is too stunned to miss the chance to take her photo)
How many times did you fall in love? Many times and it's part of growing up
What is your ultimate dream?  Somehow na naka take part sa ilahang (clients) life.
Person you look forward to after a long and tiring day? Your family and self and God
Most beautiful place In the Philippines? Daghan!
If you could be a hero for a day, who are you? Pwede kanang mix, the mind of Professor X, strength of Wolverine, eyes ni Cyclops, fire of Phoenix, pass through walls, kana mao kana si Roger
Any advice? Just keep on dreaming, don't stop dreaming. And learn and learn and learn every day because every day is a learning process, one thing I have learned, love your work, put passion in it.