09 Mar

RTMI Resumes Cagayan de Oro-Pagadian Bus Route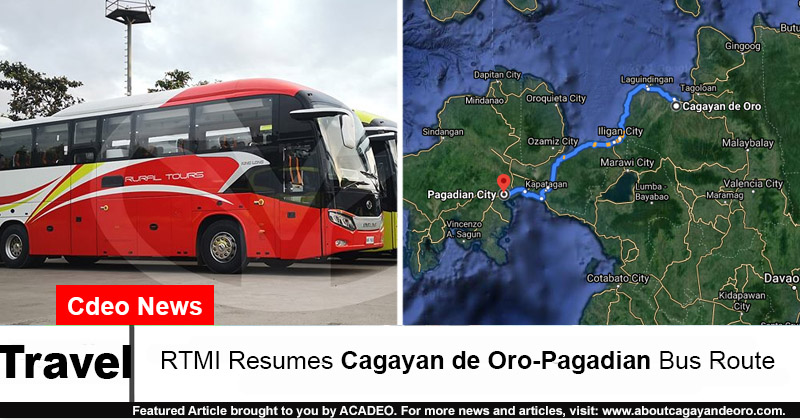 Mga higala! Rural Transit Mindanao, Inc. (RTMI) has also resumed their Cagayan de Oro City-Pagadian City bus route (and vice versa)!
However, the following health and safety protocols must be observed
Passengers must always properly wear face masks and full-face shields at the terminal and inside the bus.
Observe social distancing.
Passengers must regularly sanitize their hands with alcohol or hand sanitizer.
Passengers must avoid eating, drinking, and/or talking while inside the bus.
Passengers with temperatures exceeding 37.5°C and those with symptoms will not be allowed to get on any RTMI bus.
BTW, below are the bus schedules from Cagayan de Oro:
Air-Conditioned Bus
6:00 am
8:30 am
10:00 am
1:00 pm
3:00 pm
9:00 pm
Non-Aircon Bus
5:15 am
8:00 am
11:00 am
12:30 am
2:00 pm
4:00 pm
7:00 pm
For updates and more details: