12 Aug

San Miguel Corporation will Donate P1 Billion for Drug Rehab Centers

On Thursday, August 11, The San Miguel Corporation announced that they are to donate P1 Billion to the government in constructing drug rehabilitation centers in the country.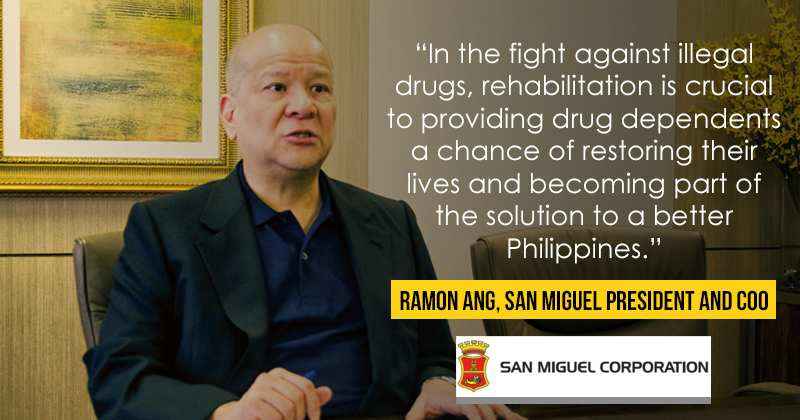 San Miguel president and COO Ramon Ang said, "In the fight against illegal drugs, rehabilitation is crucial to providing drug dependents a chance of restoring their lives and becoming part of the solution to a better Philippines,"
Based on the record, San Miguel has also made P1 Billion worth of contributions from 2012 to 2014 for building new houses for those who are affected by the series of Typhoons during those years.
San Miguel first moves regarding this action is to talk to Philippine National Police (PNP) chief Director General Ronald dela Rosa on how and where to spend these funds.
Ang added, saying, "By supporting the government in this endeavor, we are helping create an environment that will enable various sectors of our society to participate in and contribute to our country's growth."
Ang believes that with the help of the private sector, it could promote nd enhance the efforts of the government in their plans for the country.