27 Jun

San Roque purok bet shines in Miss Puerto 2017 coronation night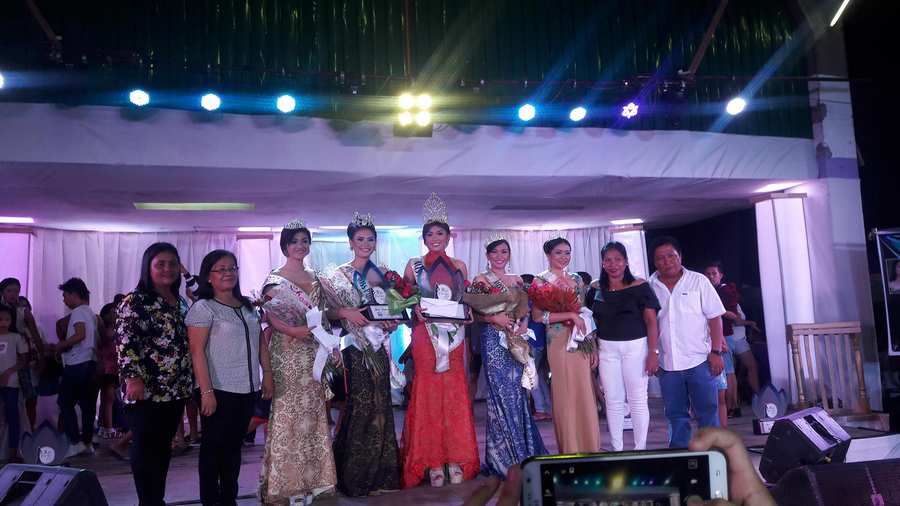 Flaunting beautiful faces and alluring physiques, the candidates of Miss Puerto 2017 coronation night astounded a quiet pre-Eid'l Fitr evening with glitz and glamor at the Barangay Puerto Covered Court in Barangay Puerto, Cagayan de Oro City last June 25, 2017.
The event was hosted by one of CdeO's top-ranked and Orofunk TV host, R-Funk Ylaya, who also made an interview with the candidates backstage.
The first part of the event was the introduction of the candidates and their dance presentation wearing a uniform design of glittery body fit dress which brought out more of their confidence and the woman in them.
It was in the preliminary round that the candidates were asked to pick one question and from which answer would determine whether they can move on to the next round or not. At that, how the candidates impressed the judges and the spectators with their answers sent the crowd to continuous shouts of amazement as well as disapprovements.
The already psyched supporters got even more spellbound as the candidate-representatives from their different puroks and districts started taking the stage one by one wearing only a black two-piece swimsuit attire during the swimsuit competition.
Perhaps the most anticipated category of the pageant, the evening gown competition featured elegance and sophistication of the candidates. It was also in this category that each candidate was allowed to pick an attire unique from other contenders.
After the presentation of the ladies wearing their evening gowns, the top 5 candidates were announced and special awards were also given by the dignitaries of the event.
The top 5 contestants were called on stage once again. This time, each of them had to pick a name of the judge who will ask them a surprise and unrehearsed question that surely made them nervous and pumped at the same time.
As the candidates were trying to give their best answers, the crowd in front of them could not seem to decide whose candidate's answer will get the nod of the judges and will send one lady to the Miss Puerto 2017 title.
After so much deliberation, the judges concluded that Ayelza Mae Condino Go from Zone-7 San Roque stood out among equally beautiful and confident ladies and deserved the Miss Puerto 2017 crown.
Congratulations and job well done!!!