17 Oct

New Sanitary Landfill at Brgy Pagalungan Set to Open on June 2017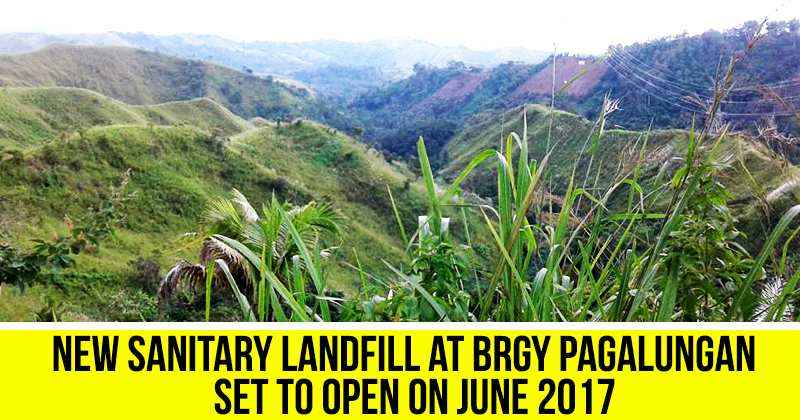 The new designed sanitary landfill in Barangay Pagalungan, Cagayan de Oro will open in June 2017, according to an official of the Cagayan de Oro City Local Environment and Natural Resources Office (CLENRO).
The new 25-hectare landfill will replace the Zayas landfill which will be indefinitely closed, said CLENRO head, Edwin Dael.
Dael stated, "This one is going to be an engineered sanitary landfill so wala na gayud ni siyay baho, dili pareha sa Zayas mao ng manimaho kay tabunan man ug yuta pero kini dili gayud nato tabunan ug yuta. Hopefully, mo minus nasad atong ilabay didto kay ato na gyud irequire ang barangays nga ireduce na gayud ilang basura and we will enforce forced segregation."
Dael said that the new landfill will be enclosed and barred to forbid scavengers as mandated by law adding that the scavengers who depends on garbage in Zayas will be given livelihoods next year.
The City Council already approved CLENRO's proposed budget however it is only a supplemental budget worth P100 million. Dael said that they have proposed an additional budget of P4 million for the extensive information and education campaign and capacity-building with barangay officials for waste segregation.
Dael stated, "Kung dili pa gayud mutuman sila sa ilang mandate, ang city na gyud mismo ang mo-file sa ila ug kaso."
The sanitary landfill project is mandated by provisions of Republic Act 9003 or the Solid Waste Management Act that forbids open dump sites of garbage collected by local government units.
Residual or excess wastes will be dumped in the new landfill while the rest of the garbage will be used as fertilizer or will be recycled as the city produces 560 tons of garbage a day.
News Source: Sun.Star