15 Mar

Meat-Lovers Day: Savory Meat Dishes in Cagayan de Oro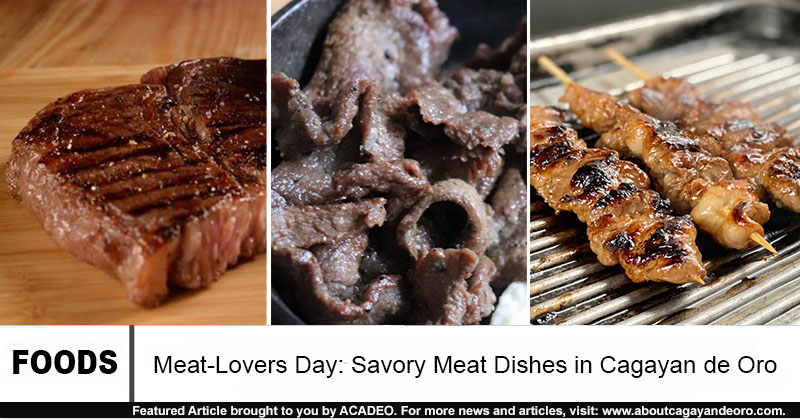 Who can resist a tempting dish that will surely fill someone's growling stomach. Yes, I'm talking about a hearty meal with anything that's meat as it's main ingredient.
As Kagay-anons, we can enjoy meaty dishes from local businesses here in the city. And here are just some of them.
Pork Skewers
Want something that just melts in your mouth? Try Chef's Cut's Pork Skewers.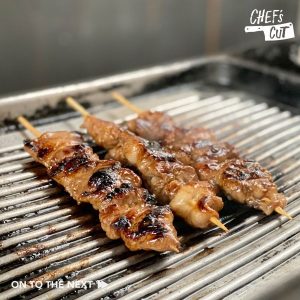 These tender and tasty meaty treat will be great for your afternoon grills. You might as well like their other Western and Filipino fusion food.
Steak
Too lazy to use a knife? Indulge some Hogs & Cattle Steakhouse's tender steaks.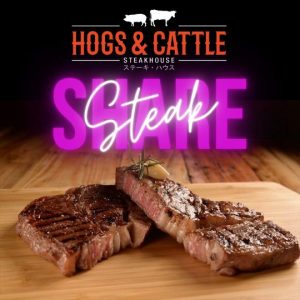 You can get to enjoy their Wagyu or Angus steak right at your home. Definitely an ultimate comfort food.
Roast Beef
You deserve some loving today. Experience Countryside Steakhouse's Roast Beef.
It is one of their house specials that comes with bread, soup and your choice of side dishes such as steamed potato, plain rice, or mashed potato.
Beef Tapa
If you are fond of traditional Filipino food, Margo's Meats & More got it for you.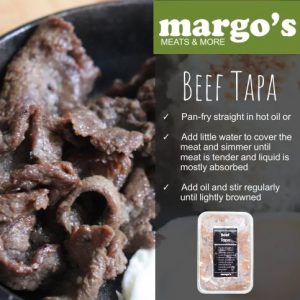 They offer frozen processed meat products but also, you'll definitely love their beef tapa. Enjoy meat goodness right at your homes with their delivery services.
Get stuffed with these local meaty dishes. Let us know in the comments below if you have tried  them and might as well share your experience!
If you are a business owner and want to get a boosted presence online, check out Cagayan de Oro directory.