27 Jun

SC: Photos & Messages From Facebook Messenger Admissible As Evidence In Court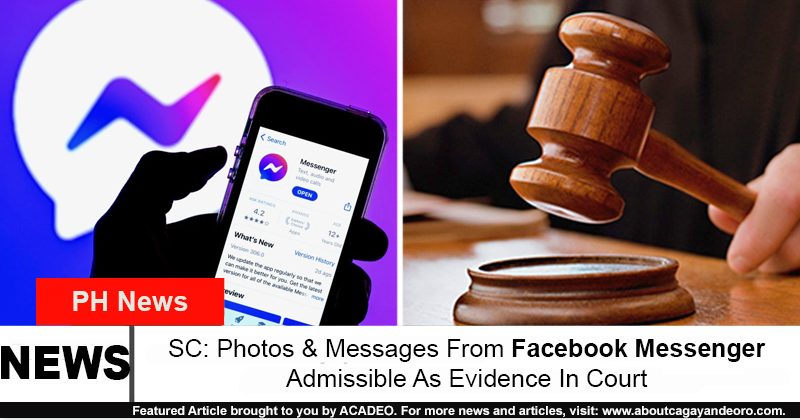 Mga higala! The Supreme Court of the Philippines has ruled that photos and messages obtained by private individuals from a Facebook Messenger account are admissible as evidence in court!
This was recently decided on a case regarding the violation of RA 9775, or the Anti-Child Pornography Act, where the Court rejected the petitioner's claim that the chat thread presented as evidence against him should be excluded since it was obtained in violation of his right to privacy.
The Supreme Court justified that since the "right to privacy" was intended to protect citizens from government intrusions, and the Facebook Messenger chat thread was obtained by a private individual (the petitioner's victim), not the police or any state agent, the "right to privacy" and its consequent effects on the rules on admissibility of evidence cannot be invoked.
(The privacy defense was rejected even further because the petitioner willingly gave his Facebook password to the victim prior to the case.)
For more details, read:
SC: Photos, Messages from Facebook Messenger obtained by Private Individuals Admissible as Evidence