03 Jun

A Scheduled 12-Hour Blackout in Cugman and Gusa on June 4, Saturday!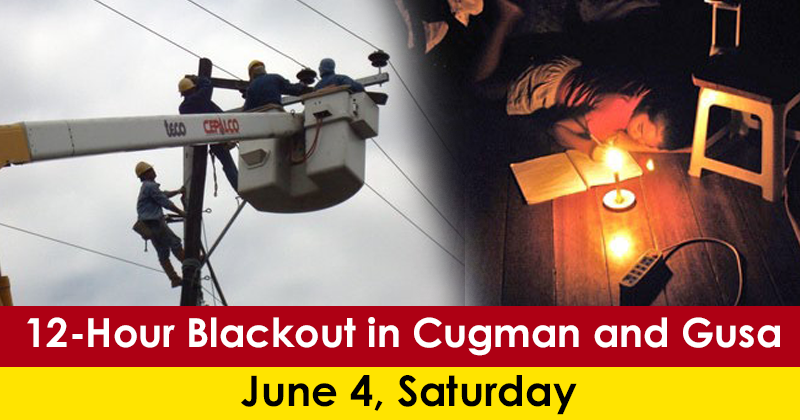 Cagayan Electric Power and Light Co. (Cepalco) has just released a schedule of a 12-hour blackout tomorrow, June 4, in some parts of Cugman and Gusa that will occur from 6am to 6pm.
The power curtailment is scheduled due to the continuation of line conductor stringing works along the highway in Cugman.
Also, other parts of the city will experience a 3-hour blackout too; it includes Tablon, Baloy, Lapasan, and Indahag. First is from 6 am to 7:30 am in the morning, then later that day on 4:30 pm to 6 pm.