17 Aug

Public School Teacher Kidnapped By Abu Sayyaf In Sulu

On August 16, Tuesday, a public school teacher was kidnapped by suspected Abu Sayyaf gunmen. She was on her way to work in Patikul, Sulu the police said.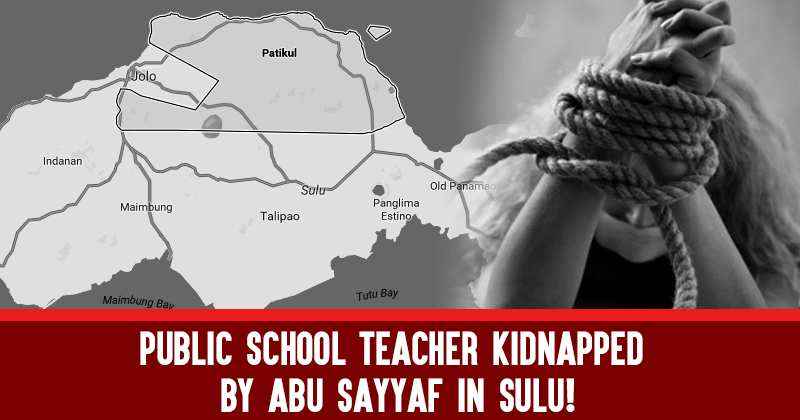 Her name is Edrina Manalas Bonsil, she teaches at Tuup Elementary School. Bonsil was abducted in Kanague village when 5 gunmen signaled the jeepney she was riding to stop. She was dragged and seized by the gang.
Police said that Abu Sayyaf may be behind the abduction as no individual claimed responsibility for the said incident.
Operations against the Abu Sayyaf rebels is still ongoing in Sulu. The jihadist group is still holding captives for about a dozen foreigners kidnapped outside Sabah. The Department of Education in the autonomous region still has no statement about the abduction.
Last month, 3 individuals including a pregnant woman from Patikul were also kidnapped by Abu Sayyaf. They were riding a multi-cab when rebels flagged down the vehicle on the village of Timpook. They are Shariff Julhasan Abirin, Levi Gonzales, and his pregnant wife Daniela Taruc.
Taruc was only accompanying his husband Gonzales as they were seized by the gunmen. Gonzales works as a technician for Globe Telecom, the rebels threatened Globe that if the P1 million ransom won't be granted then Gonzales will be beheaded. The telecom is unlikely to pay ransom as there was no immediate statement from them.
Last week, President Duterte has already ordered the military troops to strengthen their anti-terrorism campaign.