15 Nov

4 Scout Rangers Injured in a Roadside Bombing in Basilan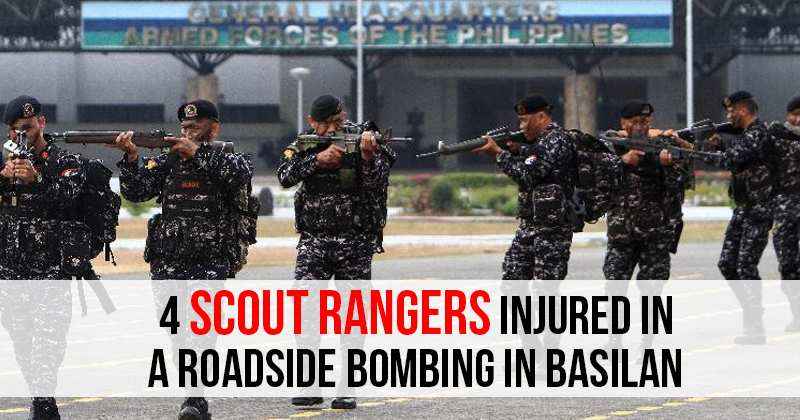 Four soldiers were injured in a roadside bombing in Lamitan City, Basilan according to a report by Philstar.com. The injured soldiers were members of the 7th Army Scout Ranger Co., who were conducting a foot patrol in the area.
According to the reports, the improvised explosive device (IED) was planted by suspected Abu Sayyaf militants in Barangay Sabong when the scout rangers were tasked to search for the six Vietnamese seamen that were abducted by the militants.
The injured soldiers were initially brought to a hospital in Lamitan before they were transferred to the Camp Navarro General Hospital, said Colonel Cirilo Donato, commander of the 104th Army Brigade.
Pursuit operations were conducted for the bandits.