11 May

Seaman From CDO Blamed For Shooting A Kagawad In Manila: Gets Killed By Police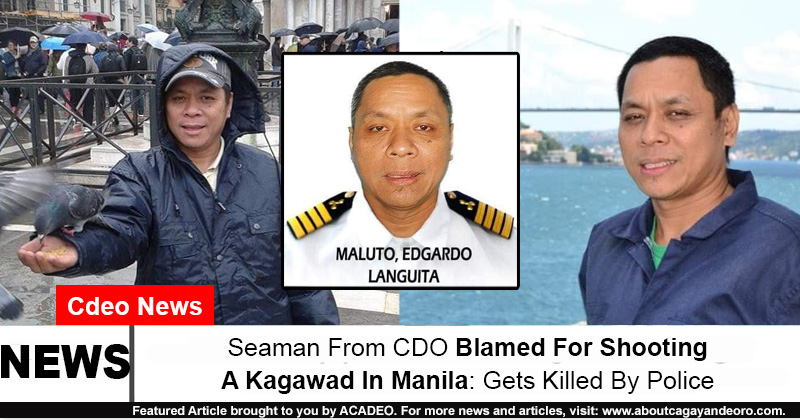 Mga higala! Edgardo Maluto, a 52-year-old seaman living with his family in Cagayan de Oro City, was not able to come home recently after being shot and killed in a police hot pursuit operation in Manila!
He was a Licensed Chief Engineer of an international vessel for around 20 years and was originally from Cebu.
According to a post by Mary Lou Maluto Panerio, his niece, Edgardo left CDO on May 2 to process his work papers and attend training.
He was then expected to return last Saturday, May 8, but was unable to board his flight back.
After tracking his whereabouts, they then discovered that Edgardo was involved and shot in a hot pursuit operation in Quiapo, Manila on Friday, May 7, 2021, and was blamed for the shooting of a barangay councilor within an eatery or a food establishment.
Upon learning this, his family was baffled since it was not possible for him able to bring a gun because aside from the fact that he doesn't know how to use one, he was also subjected to strict security measures in various airports.
He also has no criminal record and does not have a motive to kill the said victim.
Moreover, based on the CCTV footage, the clothing worn by the councilor's shooter does not match the ones Edgardo was wearing at the time.
For more details: