21 Mar

Up Close and Personal: SEDA Centrio's Hotel Manager Armand Angeles Shares His Story and Seda's Culture in Hospitality

On July of last year, Mr. Armand Angeles formally took over as the new Hotel Manager for Cagayan de Oro's Seda Centrio Hotel.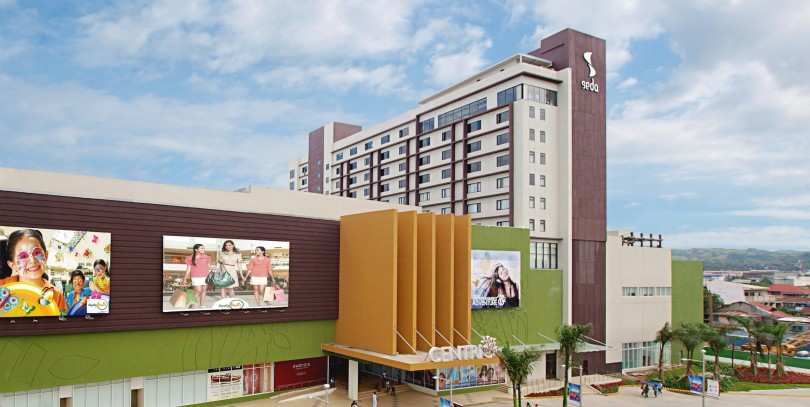 In the more or less 8 months he has taken over the reins of the city's first ever four-star hotel, Sir Armand has steered the Seda Centrio Hotel to be recognized for its innovations and first-rate customer service.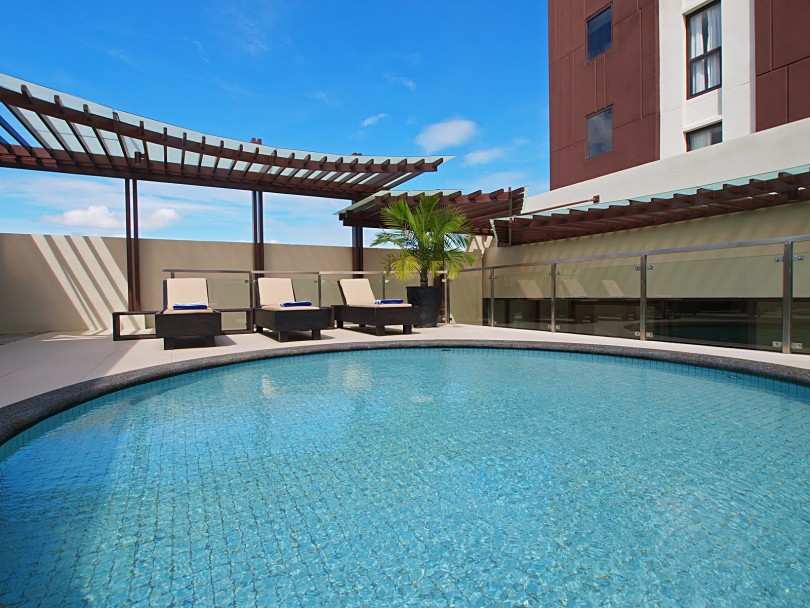 This became evident when Seda Centrio Hotel won double awards for Friendliest Staff and Innovation in Service at the recently concluded ACADEO's Choice Awards by About Cagayan de Oro last February.
Career Path and Biography
When interviewed by the ACADEO team, according to Sir Armand, the hospitality industry seems to have been made for him as its attraction to him felt like metal shards that easily stick to a magnet. Although he always wanted to be a chef and open his own restaurant, he realized early in life that he just wasn't cut out for the kitchen. This happened after when he had a bad experience working for a restaurant in the past. Later on he realized that chefs really have to act harshly because one false move with the food preparation and everything is ruined.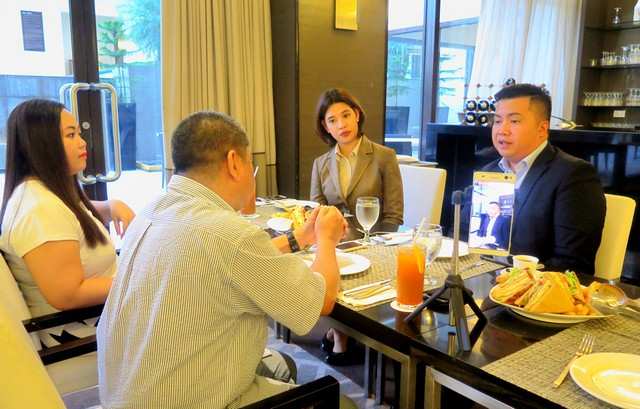 Sir Armand is a graduate with a BA degree in Business Management from Napier University in Scotland. He first worked as duty manager, receptionist, and food and beverage associate at the Bonham Hotel in Edinburgh, Scotland, UK, before moving to the Philippines in 2011 and working for a few months with Resorts World in Manila starting in 2012.
One day he got a call from the Ayala Lands and Resorts Corp. and he was hired for the Ayala Seda Hotels. He first became the Night Manager at the Seda Bonifacio Global City as one of the pioneers in the pre-opening team. He was then promoted to Front Office Manager in the same hotel.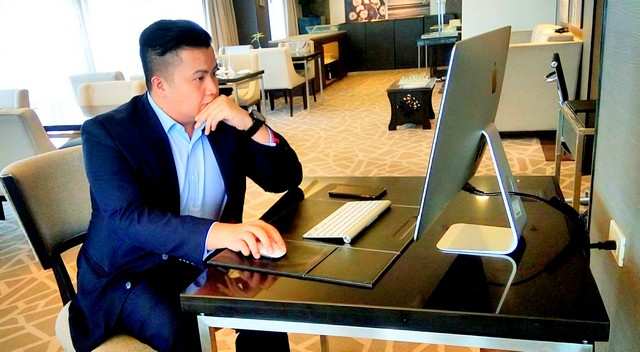 He was then moved to Seda Nuvali where he became the Front Office Manager, and after more than 2 years he was appointed as the OIC-Hotel Manager for said hotel. He was also part of the pioneering pre-opening team that helped train the employees for Seda Centrio Hotel Cagayan de Oro.
He jokingly thanks a social media account that he had for business purposes since he never applied for any job while he was still with Resorts World. He looks at this as a blessing that sped him on his way to become a sort of "Seda baby."
Although a Filipino, Sir Armand was born in Riyadh, Saudi Arabia, since both his parents were working there as permanent OFW's. He lived there for 16 years before coming to the Philippines for just a single year of college before moving to Scotland to finish his education. His parents have since retired and are now back in Manila.
About the Hotel Industry
As formerly part of the pre-opening team that trains the new employees before a Seda Hotel or resort can open, his concentration was mostly for the rooms, front office operations, rules, regulations, policies, and some role playing scenarios.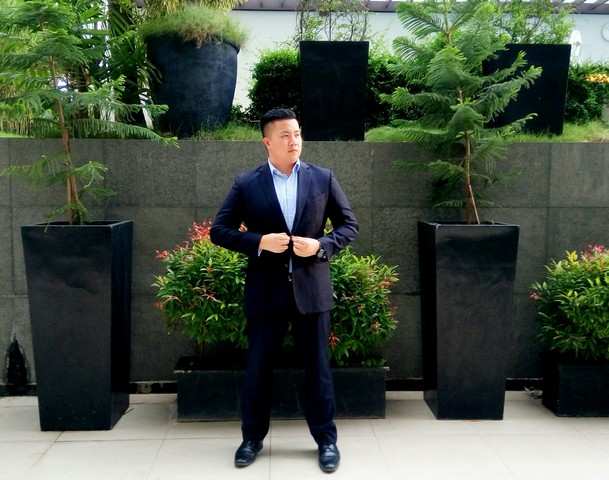 When asked about his biggest challenge, Sir Armand simply put forward that each day brings with it its own unique challenge. Most days are almost the same, but each day also is a learning process. In the hotel industry you can never be complacent and just sit back on your laurels.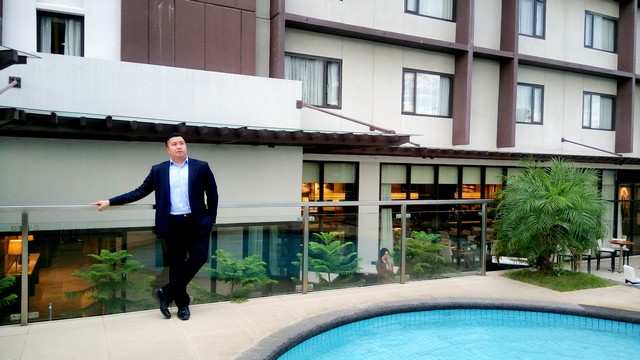 Each client and each customer will always be different and as they evolve with the times, then the hotel and its services must also evolve and change, especially with the advance of technology. He also cannot envision himself doing nothing since he is the type of person who can't sit still in one place for so long.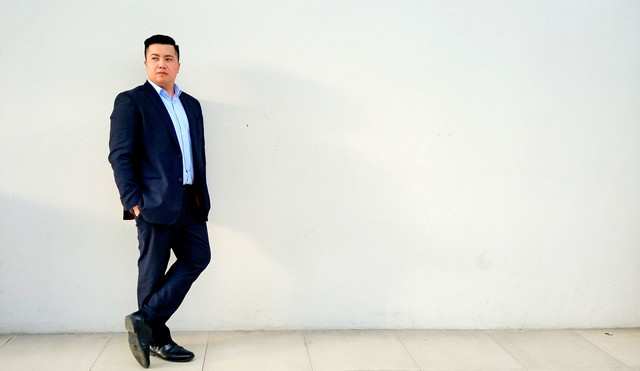 When asked about his reaction towards the double awards, Sir Armand explains that everything they do in Seda Hotels is part of a "culture" that is trained and inculcated into each employee. That the local community would vote overwhelmingly for Seda Centrio towards these two awards says a lot about this culture. This is Seda's culture to extend the in-bred Filipino hospitality culture to its service in the hotel.
Beginning day one, the training and orientation of each Seda employee towards this culture of Filipino hospitality extends not only to the hotel and restaurant guests but also to each other. It's also a way of watching over each other and going out to help if help is needed. He also trains his people to listen to the guests, whether with compliments or complaints, because everything a guest says is said from the heart and experience.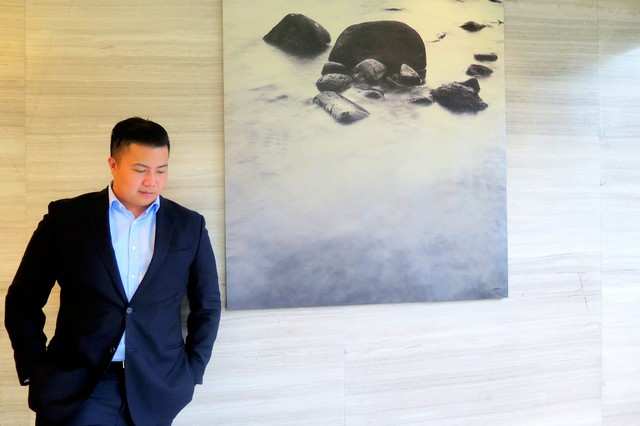 Initially, when Sir Armand was to be assigned as the new Hotel Manager for Seda Centrio Hotel, Cagayan de Oro, he had some doubts since he is new to the Kagay-anon culture as well as getting overwhelmed with being entrusted with such a large responsibility as a whole 4-star hotel. As soon as he arrived, those fears simply flew out the window. He finds the people in Cagayan de Oro to be warm and friendly and he has had no difficulty in adjusting to the locals.
Some fast talk was offered, with the bold phrases as Sir Armand's responses:
Coffee or Juice?
Beach or mall?
SM or Limketkai (Sir Armand refused to answer this and waived the Fifth Amendment).
Palawan or Boracay?
Lights on or lights off?
Intimacy or chocolate?
What is the sexiest part of your body?
My voice and hair.