07 Sep

Seda Hotel Centrio: The Perfect Epitome of Class, Elegance, Modernity and Known to be the Best Business Hotel in Cagayan de Oro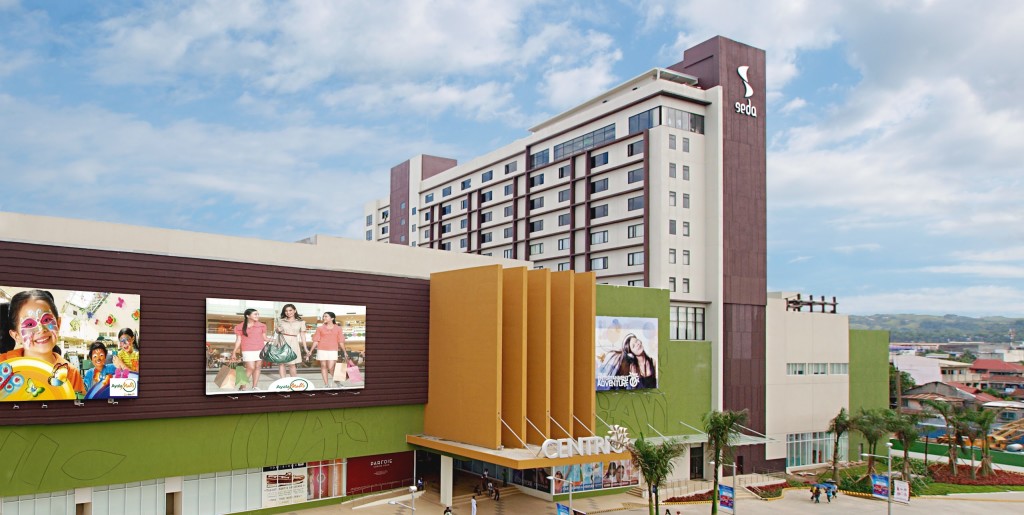 A rising star city and the validly recognized gateway to Northern Mindanao deserves only the best 4-star hotel that feels like 5 stars, and Seda Hotel Centrio is the first and the best with this 4-star recognition; in fact, 4.5 stars to be exact as accredited by the Department of Tourism.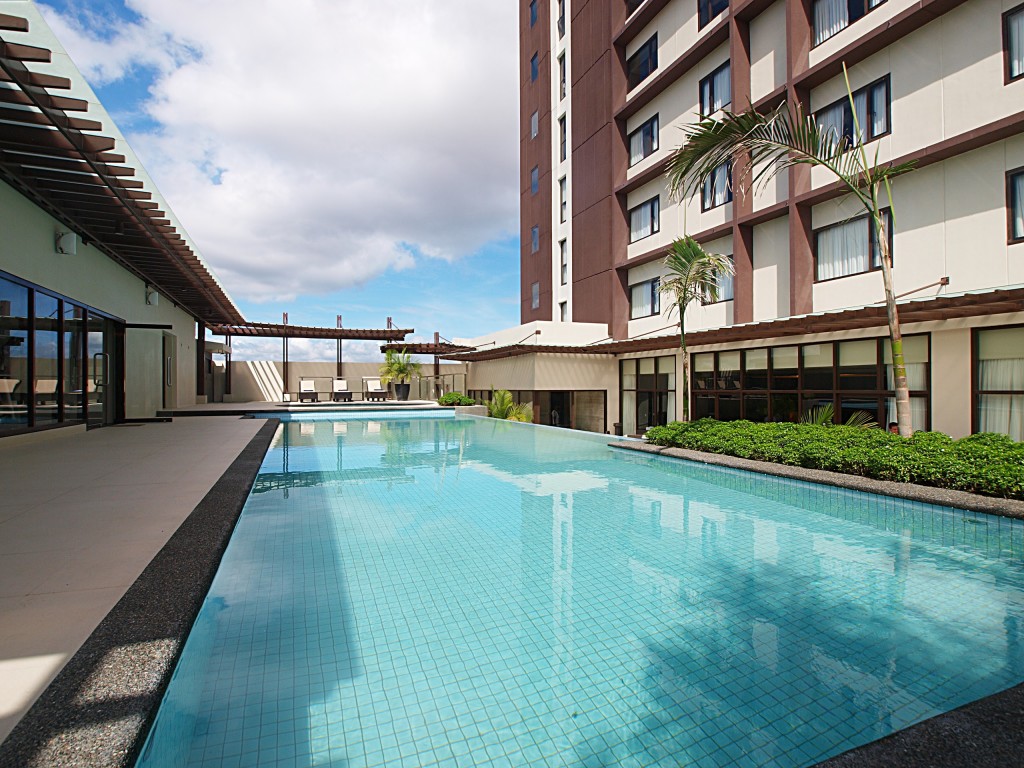 In fact, its great location, outstanding customer service, and superior hospitality experience along with its world class quality facilities and rooms are the reasons why after only opening in December 29, 2013, Seda Centrio Hotel has garnered:    
Winner of the 2014 World Travel Awards, Philippines' Leading Hotel Group, and,
2014 Certificate of Excellence from Trip Advisor.
These two awards alone in such a short span of time shows the superior quality as all Seda Hotels in the Philippines tend to give out.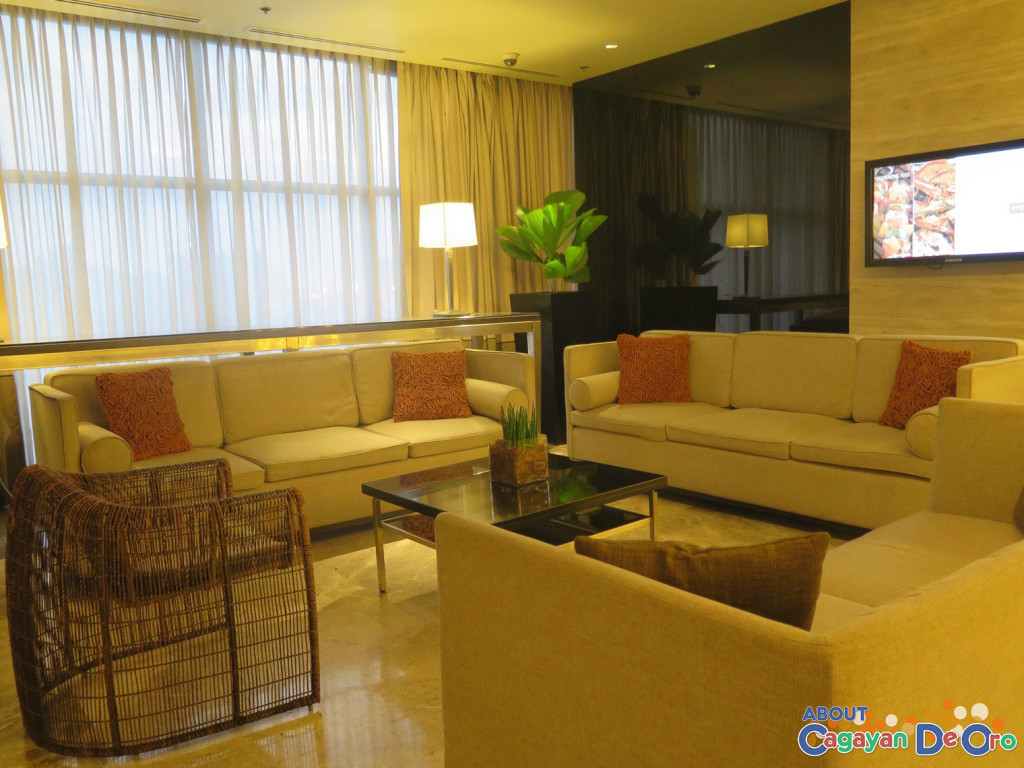 The hotel uniquely shares its building structure with the Ayala Centrio Mall below it, thus, the Seda Centrio's main entrance and lobby area begins only on its 4th floor, accessible only by an exclusive private entrance.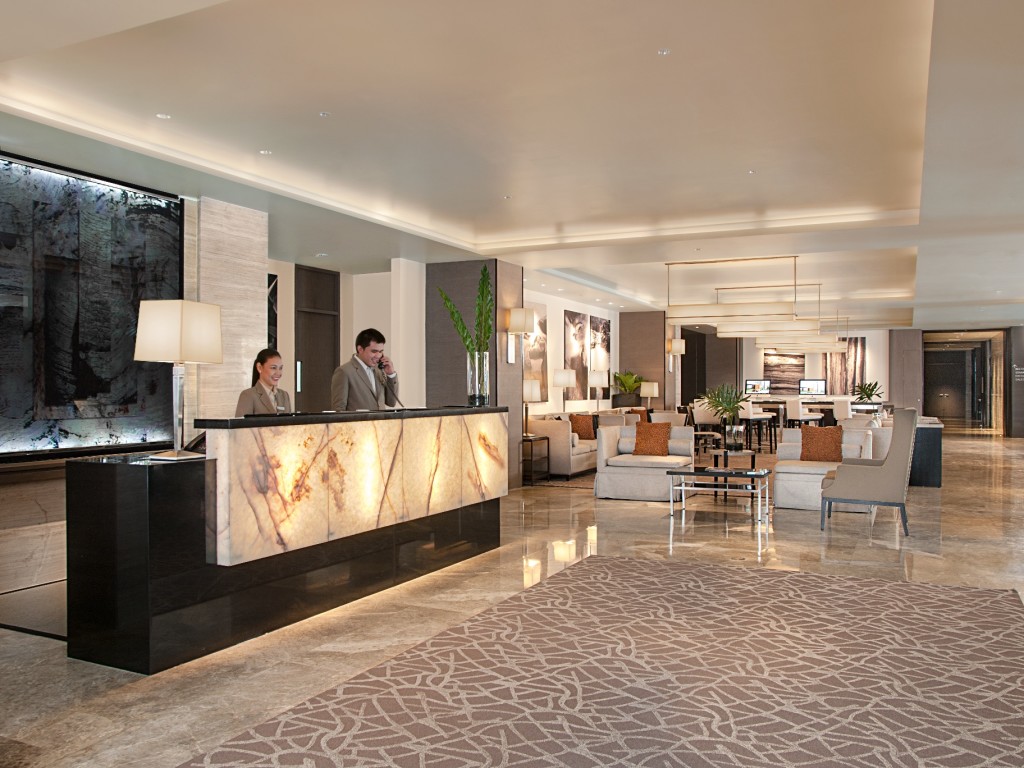 The front desk and lobby area is unorthodox in its design with its contemporary layout leading into its e-lounge and the Misto Restaurant and bar.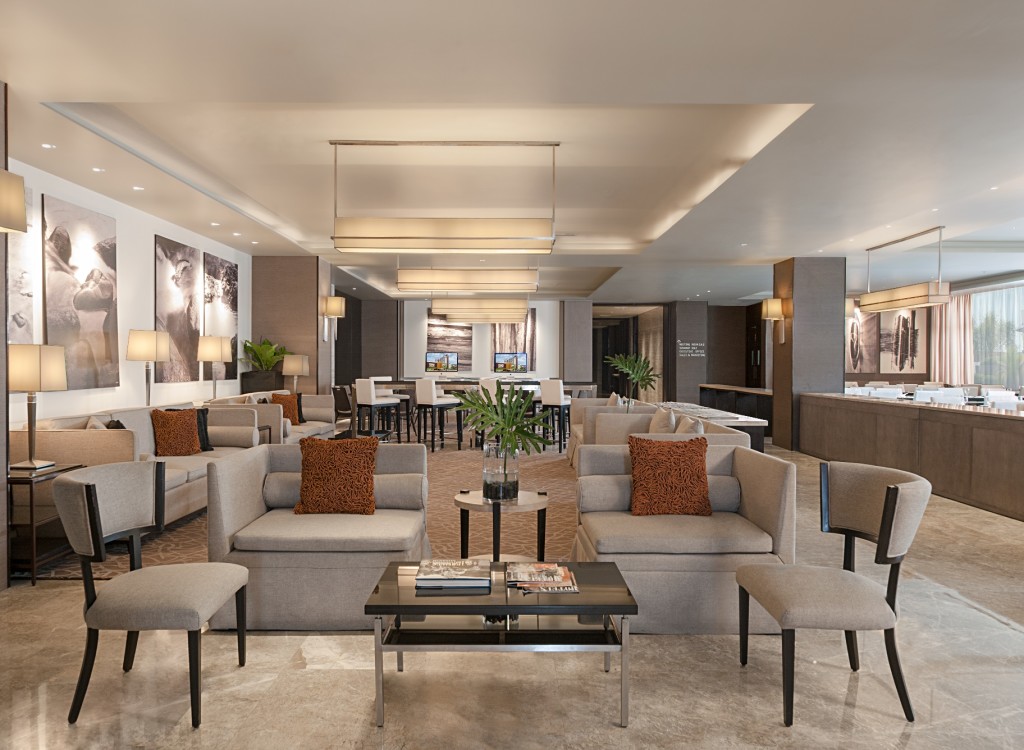 Further inside are the meeting rooms and "al fresco" dining room eventually leading to the "Infinity Pool" area.
Seda is Smooth as Silk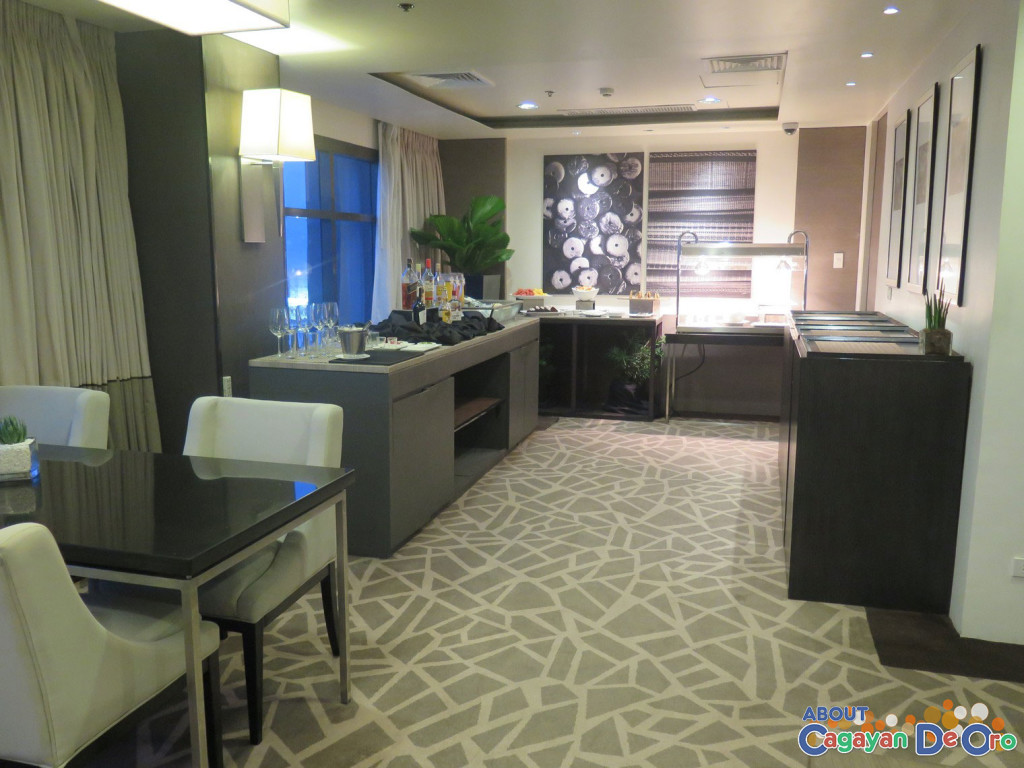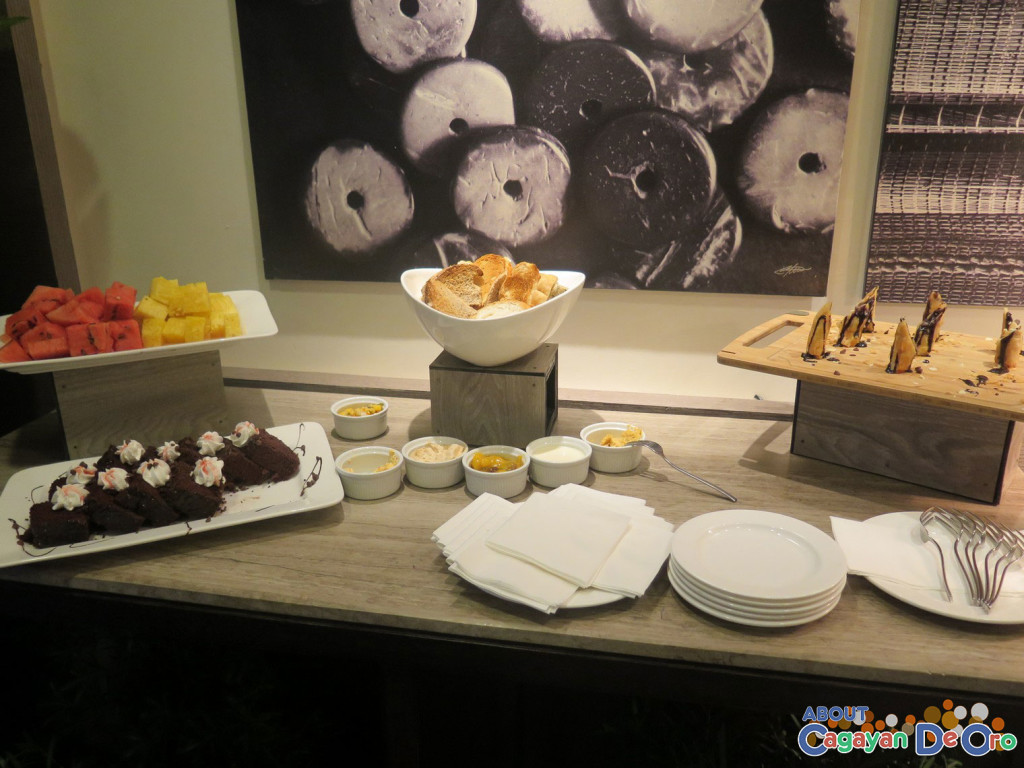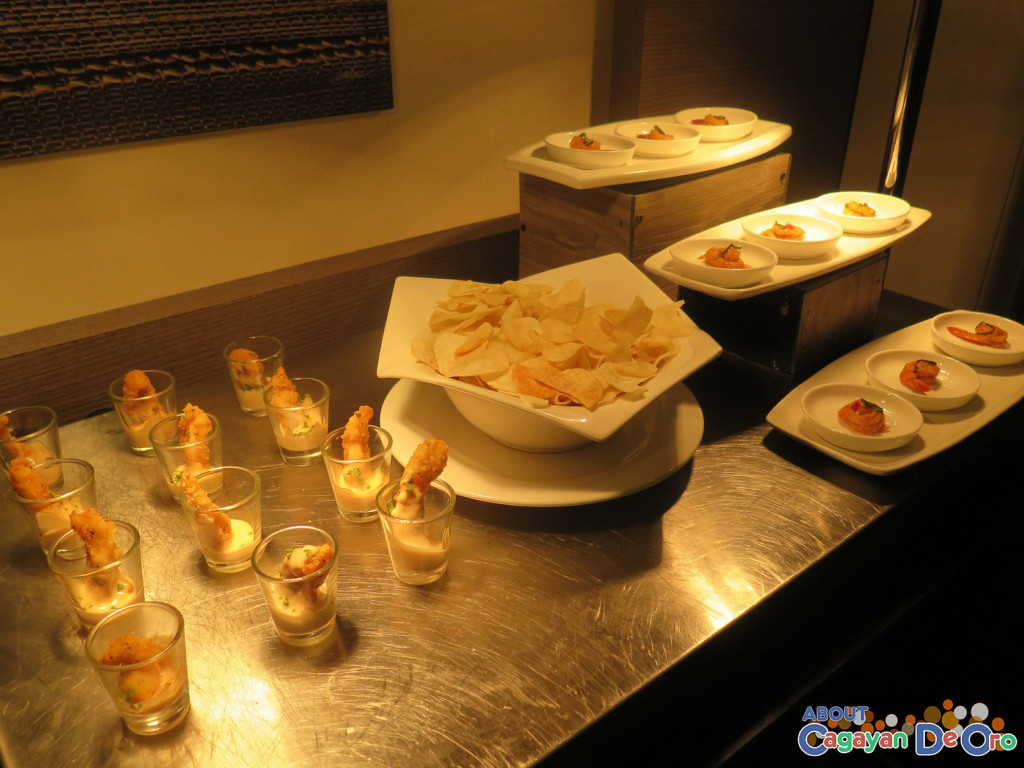 Seda Hotels are under the umbrella of Ayala Land Hotels and Resorts Corporation, aside from owning Raffles Makati and Cebu Marriot. The Seda line was an idea for owning and managing a homegrown Filipino hotel rather than franchising international names, thus, establishing a Philippine name for international hotel recognition.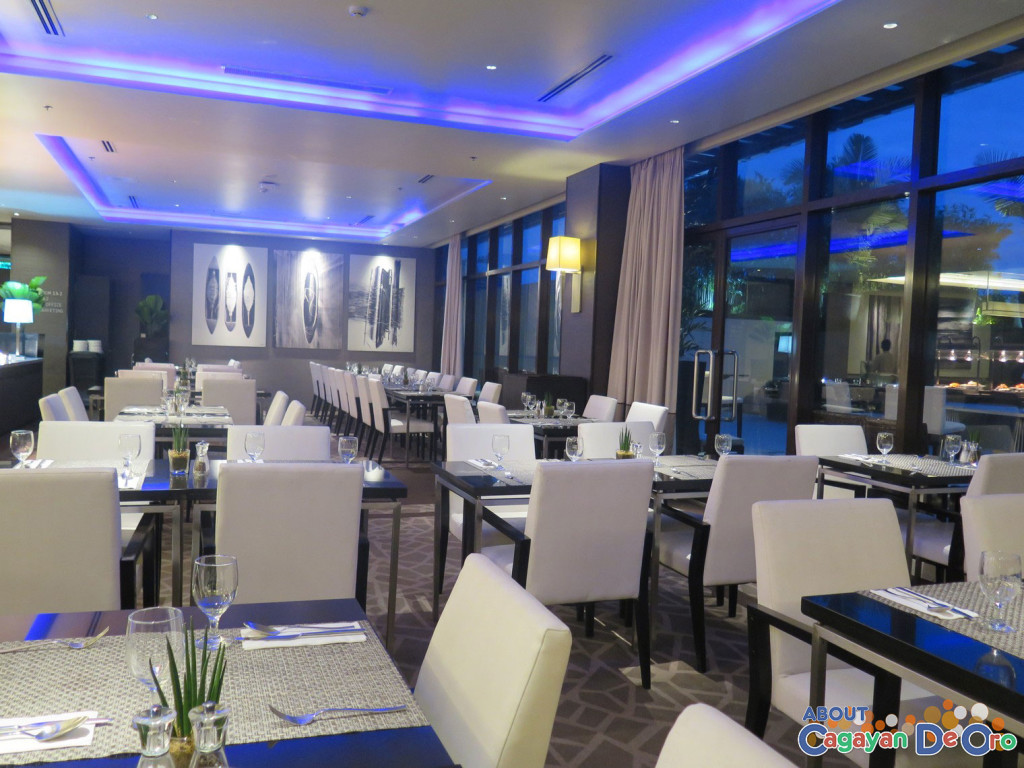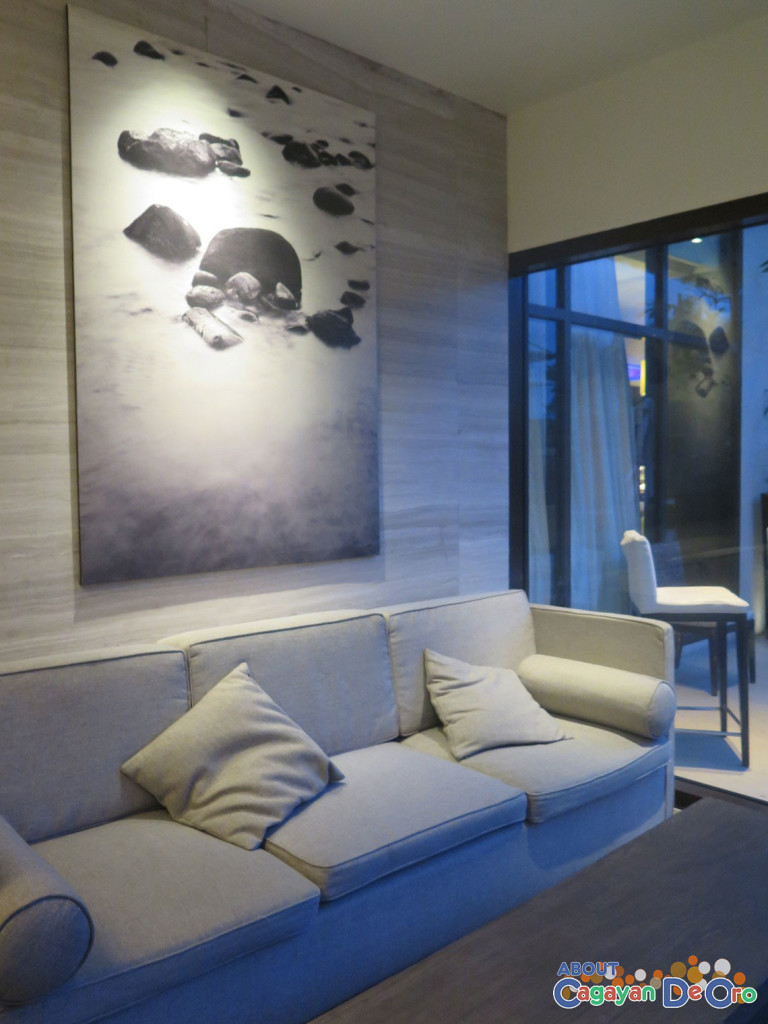 "Seda" is an old Filipino word meaning "silk." It can also be a sweeping word to mean "cocoon" or "woven silk." Thus, the word Seda aptly describes all Ayala hotels bearing the name Seda that they can run "smooth as silk." Seda Centrio is another in a line of Ayala Hotels along with Seda Abreeza, Seda Nuvali, and Seda Atria.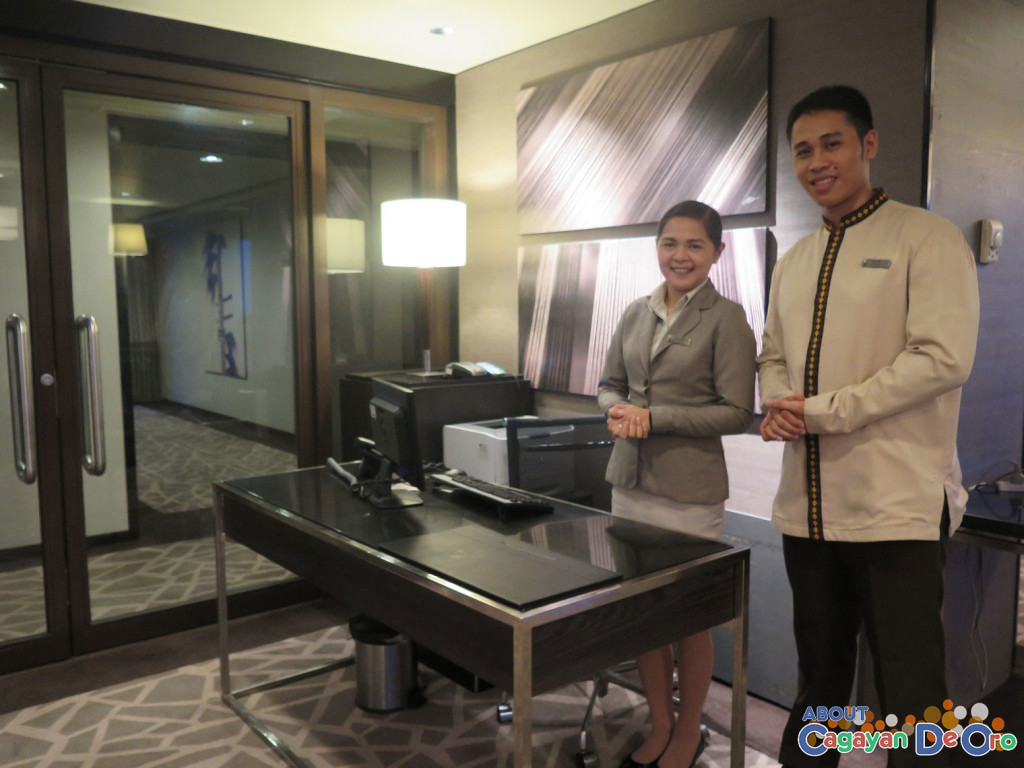 The concept of Seda Hotels is a commercial community based on convenience, comfort, and accessibility equally based on a trio of hotel-mall-condominium, all three almost connected to each other or near to each other in just one location. All Ayala hotels carrying the Seda name already carry out this common concept.
Get Cozy in Fluffy Sheets
"Discover the best feelings in the world and fall asleep in style and comfort."
Seda Centrio has 150 guest rooms with the most unique features and amenities in the city, these being:
40-inch LED HDTV with cable channels
Media panel with HDMI, USB, and A/V connectivity
Phone with iPod dock and FM stereo
Wireless or wired internet access
Mini-bar and coffee or tea making facilities
Executive writing desk
Built-in room safe
The rooms are divided into 3 types: Deluxe rooms, Club Rooms, and Premier Rooms. The Deluxe accommodations offer the basic amenities mentioned above while the Club and Premier accommodations offer daily continental breakfast, all-day refreshments and cocktails, and private access to the exclusive Club Lounge on the 11th floor. The Club Lounge features the all-day drinks and breakfast previously mentioned as well as a breathtaking view of the city from the 11th floor.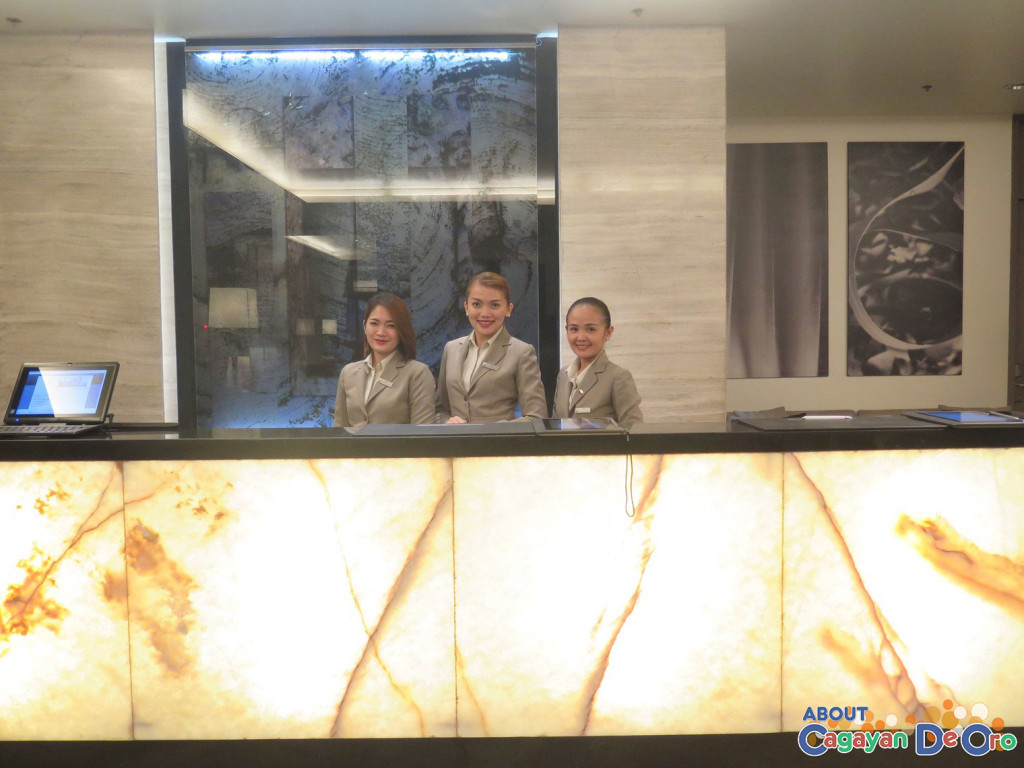 The front desk features a unique paperless style of registration by using digital computer technology.
Sweet Conversation Over Even Sweeter Treats
"Discover the best feelings in the world and relish the seamless dining experience."
Misto Restaurant and bar is a unique dining experience and medley of international dishes with a different perspective compared to other hotels since it is not just a restaurant only for hotel guests.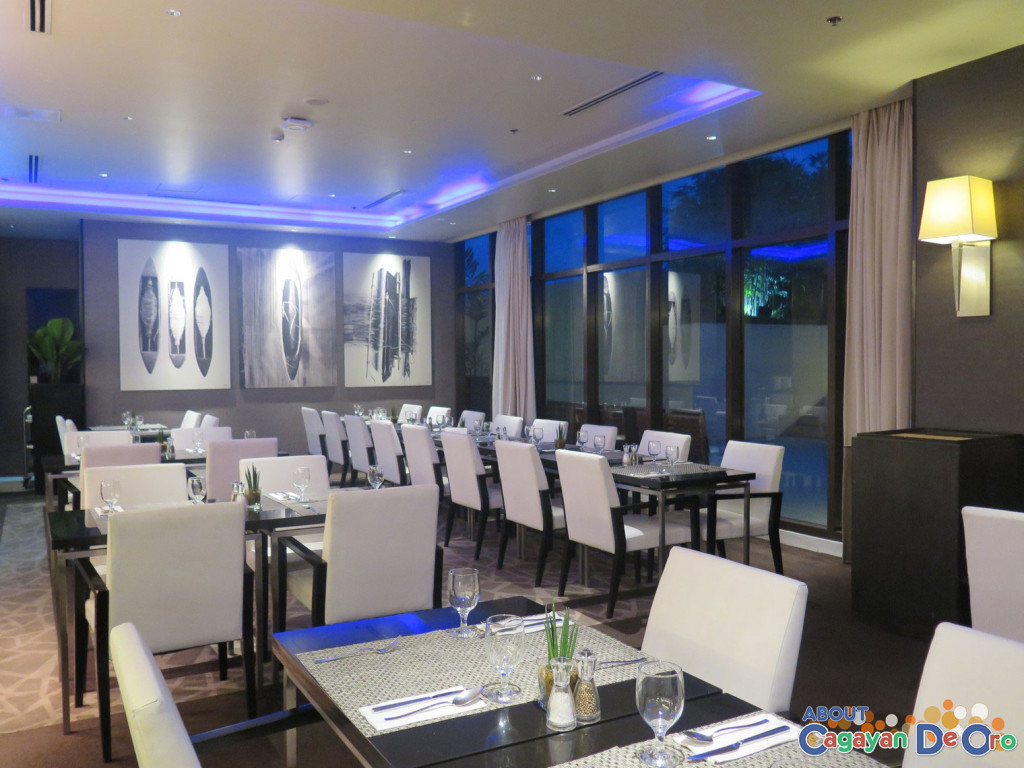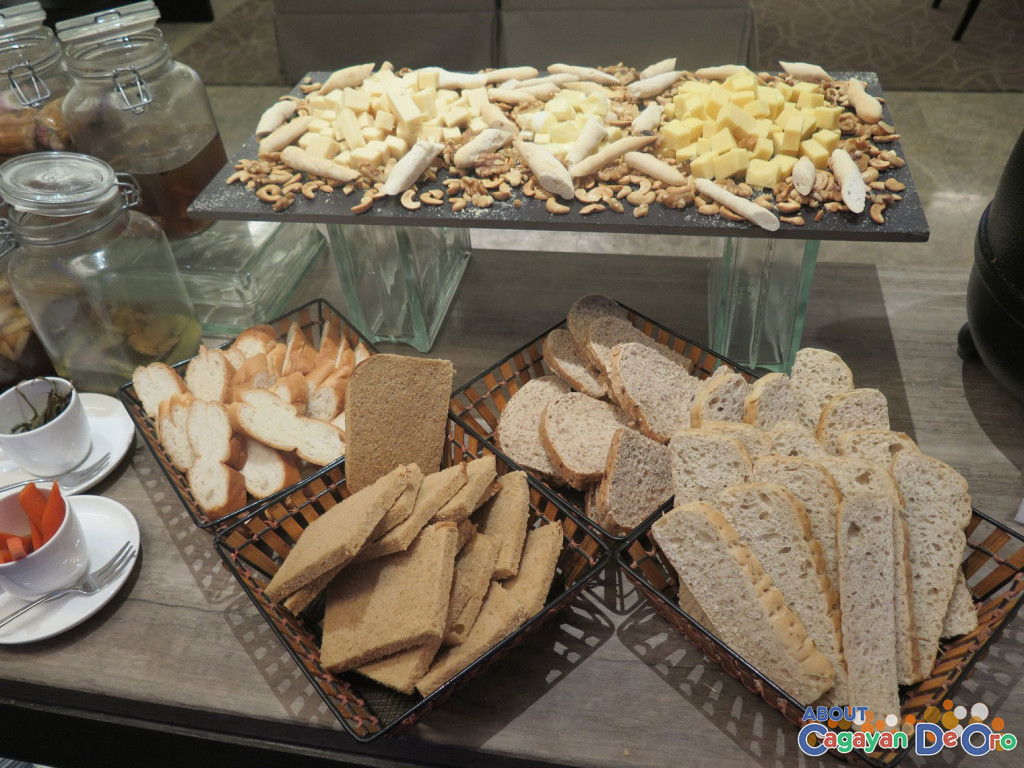 Misto is a restaurant and bar that can stand alone from the hotel, offering dining services for even non-hotel guests due to their unique chef's choice buffets.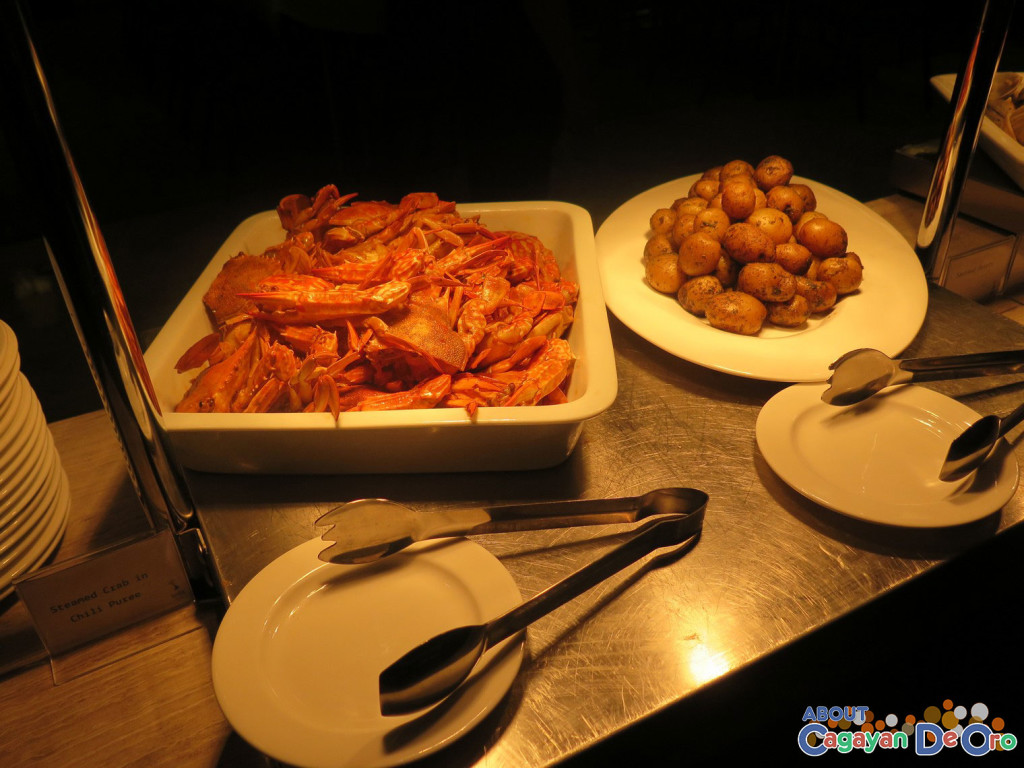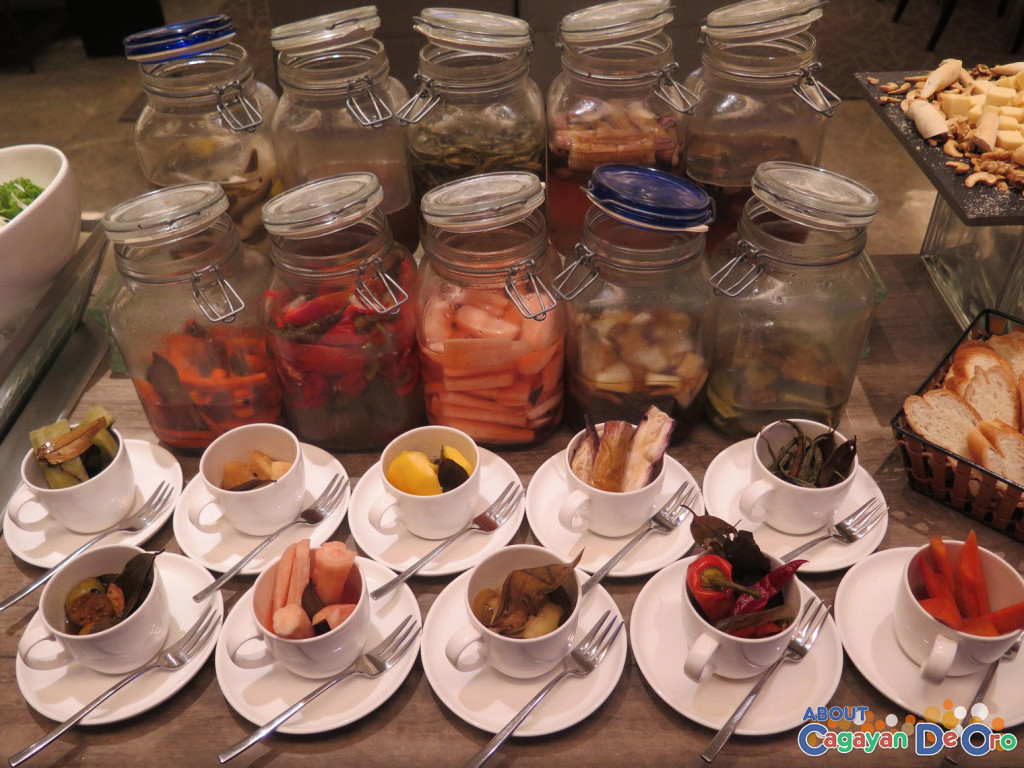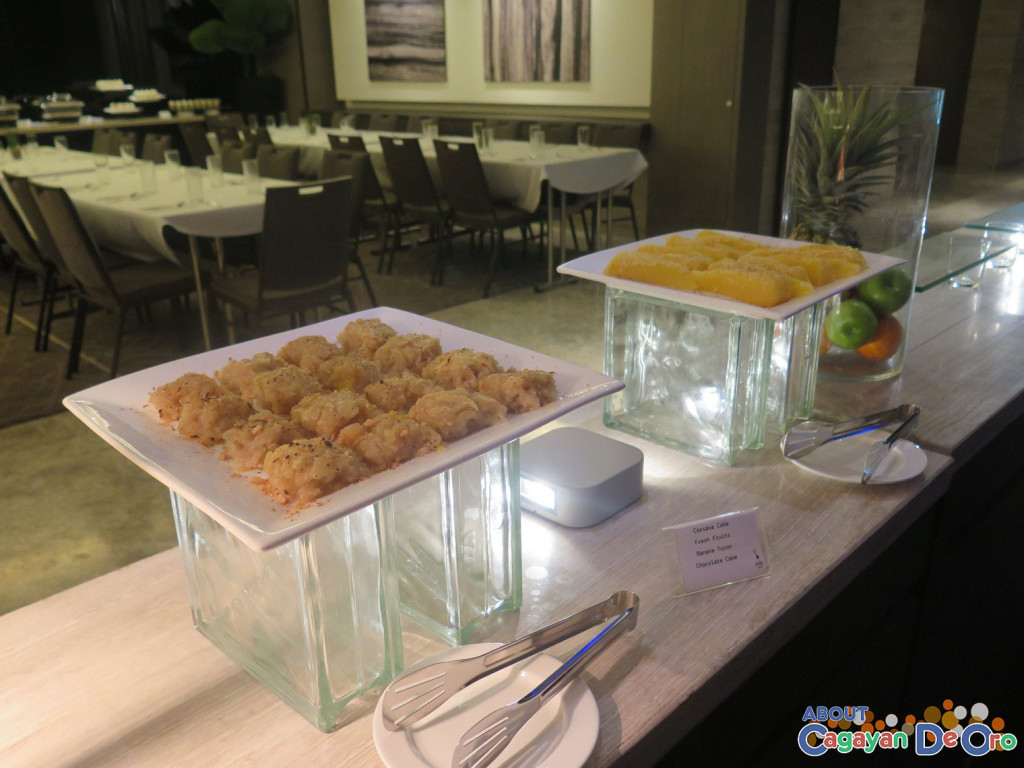 The business lunch buffet from Monday to Friday features international dishes at only P499. In the evenings their buffets are at P599; Mondays and Tuesdays is chef's choice buffet; Wednesday and Thursdays is Mid-week International buffet; Friday is Seafood Fiesta buffet, Saturdays is barbecue buffet, and Sundays is family brunch buffet.
Aside from Seda Centrio's international chefs, they also have a "chef's exchange program" wherein different chefs from the different Seda Hotels come to cook at Seda Centrio.
A Warm Smile from a Familiar Face
"Discover the best feelings in the world and experience genuine hospitality."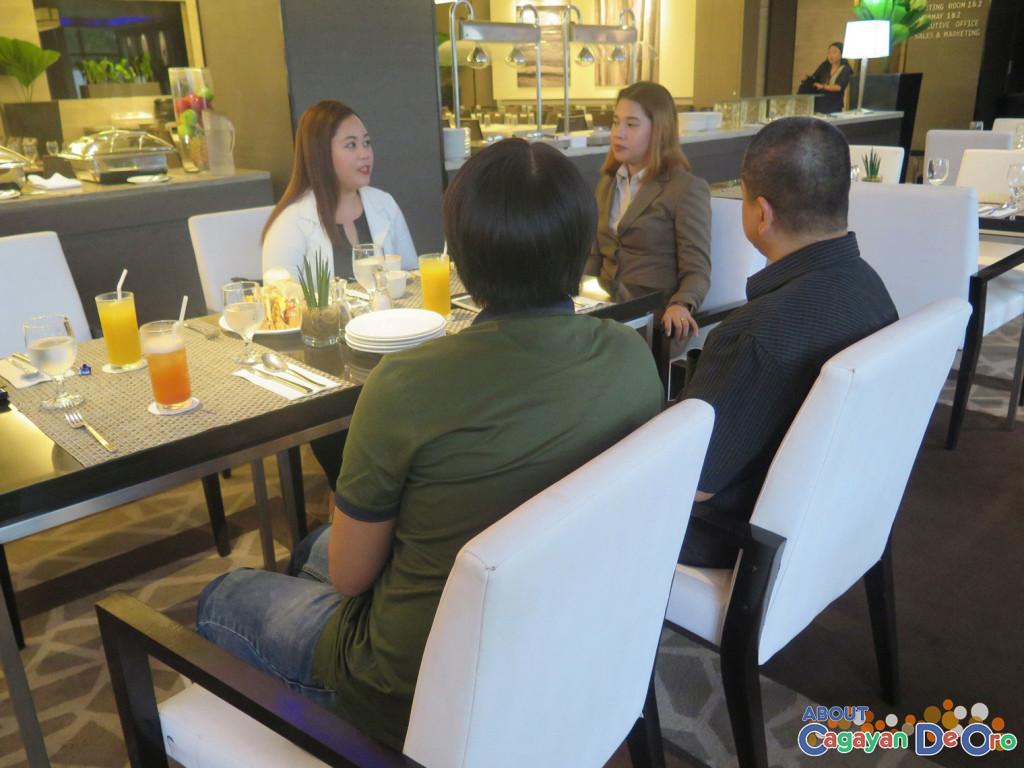 Seda Centrio's world-class facilities include 4 function rooms, fitness gym, 24-hour parking (in the mall parking area below the hotel), swimming pool, e-lounge business center, in-room dining, in-room massage, laundry and dry cleaning, baby-sitting service, and airport and city transfers.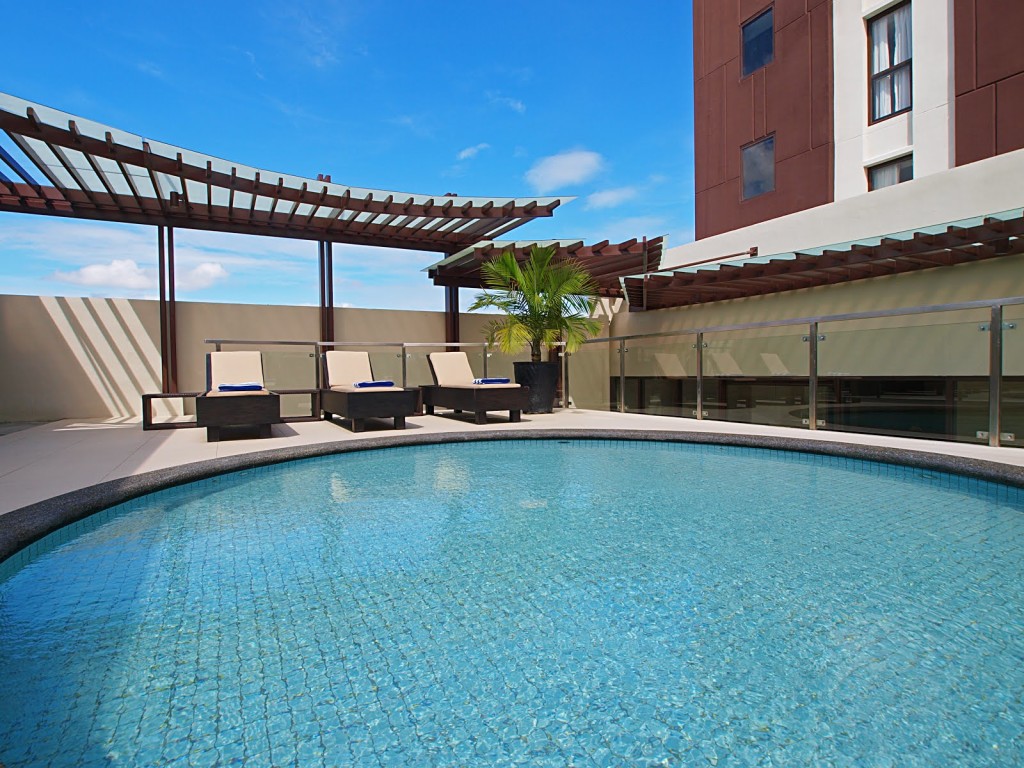 The two meeting rooms are capable of accommodating up to 14 persons, while its two "Sinamay" function rooms can accommodate between 80 persons. When both Sinamay rooms are opened, a total of 160 persons can be accommodated. The function rooms can be converted into a reception hall, banquet hall, theatre, classroom, or boardroom.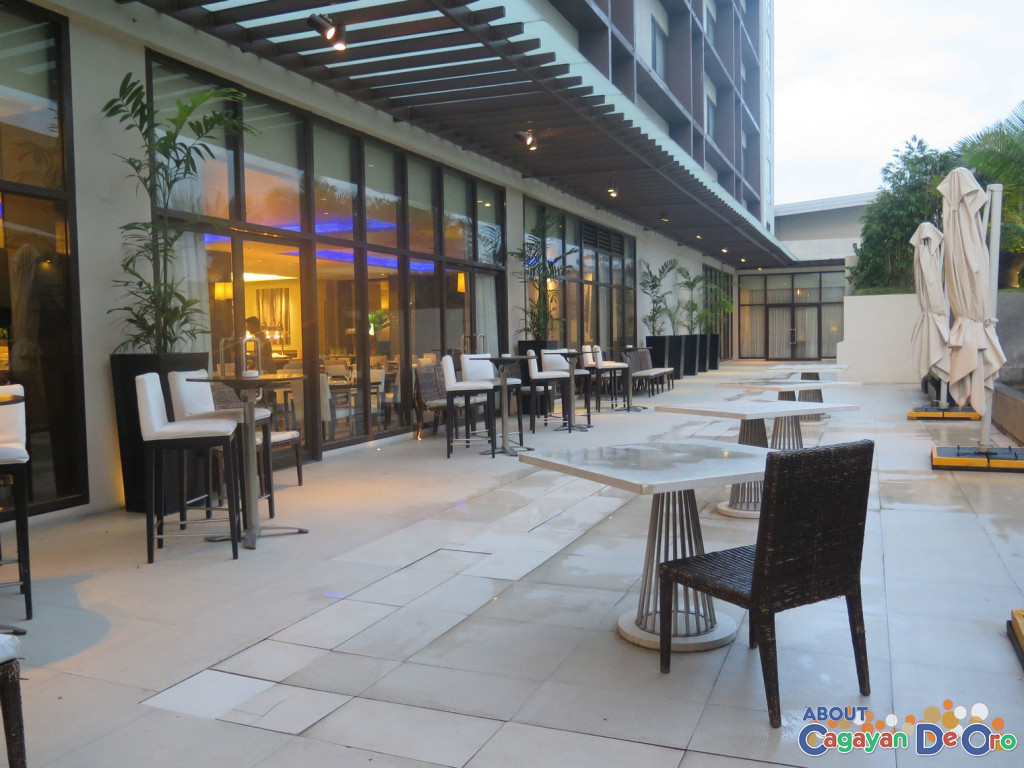 The "al fresco" area can also be opened or connected to the function rooms to accommodate some 150 persons for really big functions. Being a business hotel, Seda Centrio focuses more on special business functions like business meetings, seminars, workshops, and the like.
The Marketing Specialist
The media team of aboutcagayandeoro.com was very much honored to have interviewed Ms. Angela Pupos, Seda Centrio's Communications Officer. A graduate of Cebu Doctor's College with a degree in Nursing, Angela is a registered nurse and she has been in the hotel industry starting from her first job to the present. She began with Seda Centrio as the Front Office Supervisor and Lifestyle Manager, and today as the Communications Officer, she handles all public relations and marketing concepts and activities.
Events and Promos
For their Deluxe Rooms, they presently have a "Rainy Days" special for September at only P4,200; however, if you stay for 2 nights on weekdays, it will only cost P3,800. If you book on weekends the cost is only P3,500. They also have a "Staycation Package" that is availed from Fridays to Sundays at only P3,700. With the package you also get breakfast for two and a P500 voucher with any partner restaurant at Centrio Mall, plus two movie passes. A similar package costing P4,000 is being ironed out soon, with the voucher upped to P1,000 as a shopping voucher instead.
Oktober Fest for Seda Centrio will start off early on September, focusing solely on promoting a German beer called Kettle Brew, or Brew Kettle, made by Coors Brewing and manufactured under license in the Philippines by Asia Brewery.
An Oyster's Buffet is in the works and will soon make an appearance in Misto's buffet lineup. Wine Nights is also envisioned for the future wherein different wines will be paired with a specific food item or menu.
Conclusion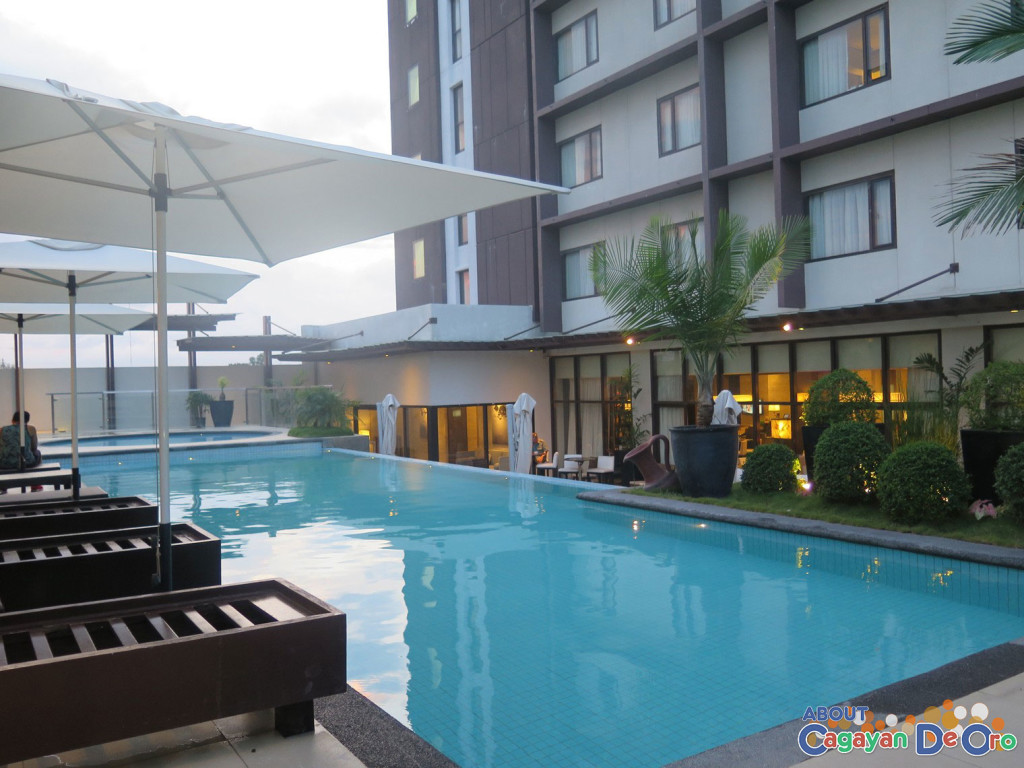 For past decades Cagayanons had been wishing for a hotel of high caliber and a world class name, and they got more than their wish with the entry of Seda Centrio Hotel.
Looking forward, this name will definitely leave its indelible mark on the city as well Northern Mindanao as it is envisioned that more and more people will regularly flock to Seda given its well-deserved status as the premiere 4-star hotel in the city.