16 Dec

Seda Hotel Trees of Christmas Official Lighting and Exhibit – An Extraordinary Display of Beautifully-made Christmas Trees by Cdo's Well-known Personalities

Christmas just got a lot happier, more creative, and a little brighter when the Seda Centrio Hotel held an official lighting up ceremony on December 14, 2015 for their eight special Seda Trees of Christmas conceptualized, designed, and created by different personalities from Cagayan de Oro. Some famous personalities present are the following; City Investment Promotions Officer Ms. Eileen San Juan, Ms. Mags Cue, Elmer and Michelle Francisco, Gigi Lazaga, Angela Paras, Dr. Emily Ravalo-Ceballos, Ms. Cathy Tan, Brgy. Captain Jay Pascual and others. The Christmas tree lighting ceremony was held at the hotel's lobby and e-lounge on the 4th floor.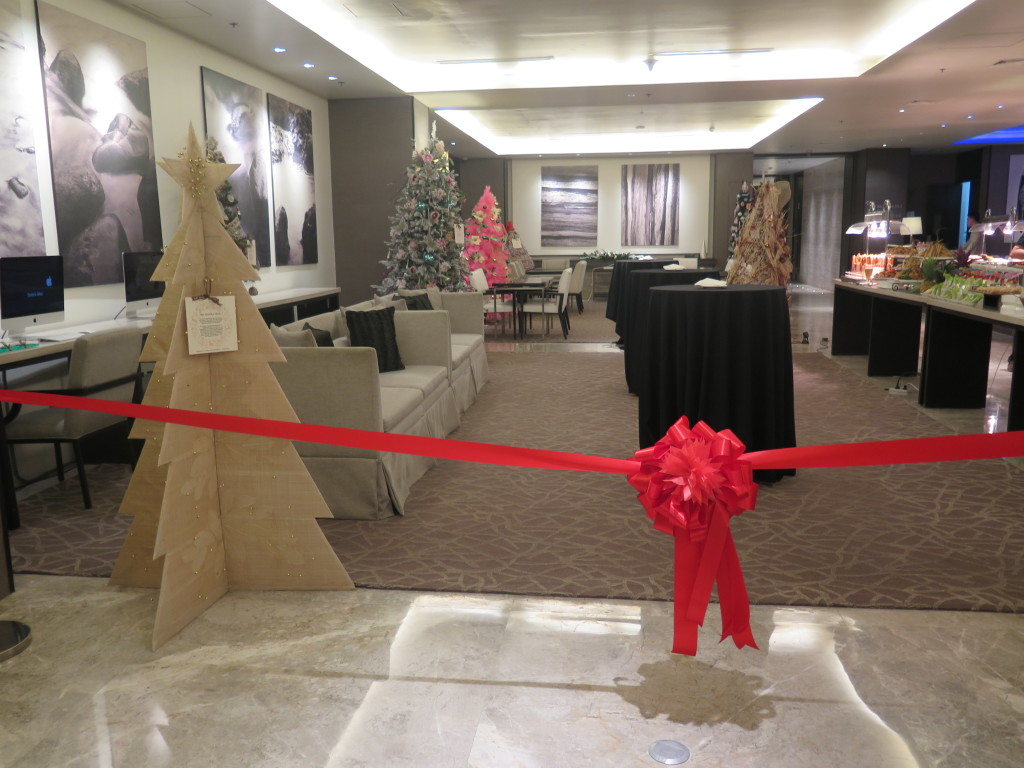 With the official lighting of the Seda Trees of Christmas, these become a sort of exhibit for people to visit anytime until December 25. Each Christmas tree was created either to represent the personality of its creator, a certain personal theme, a personal belief, or an advocacy.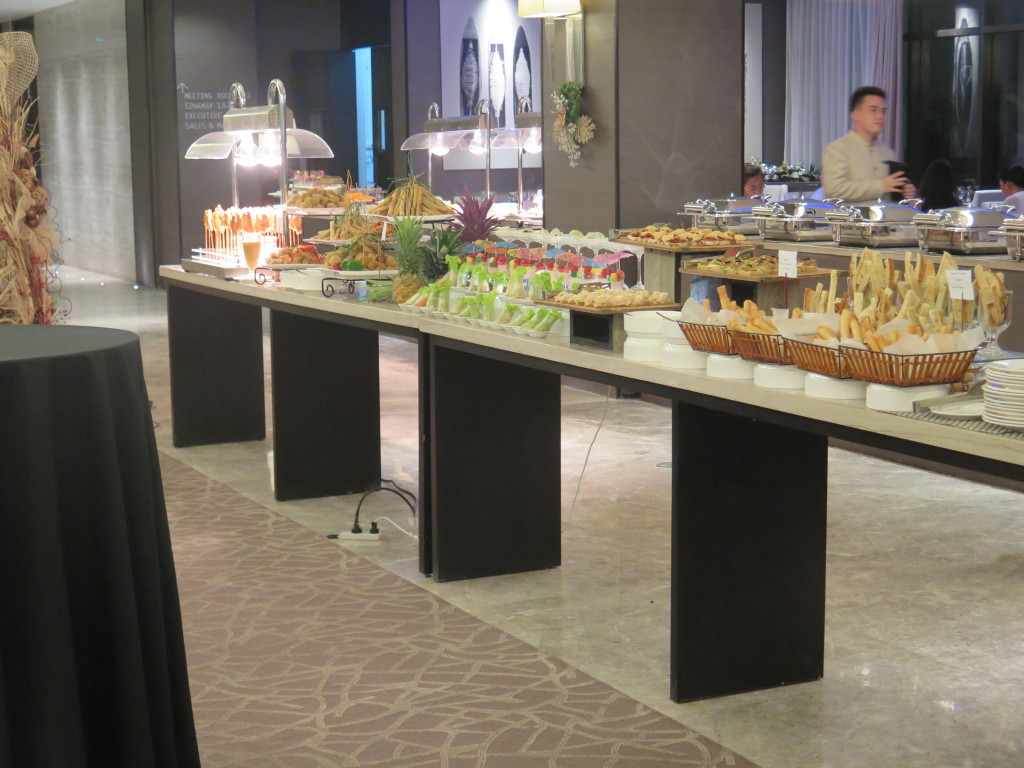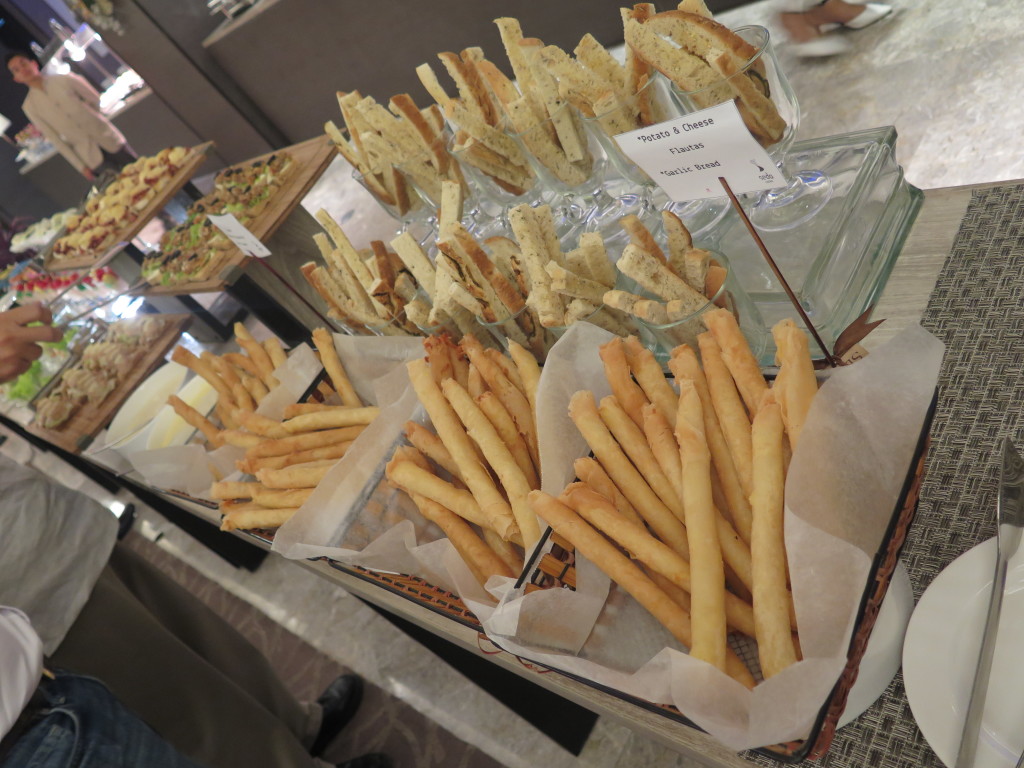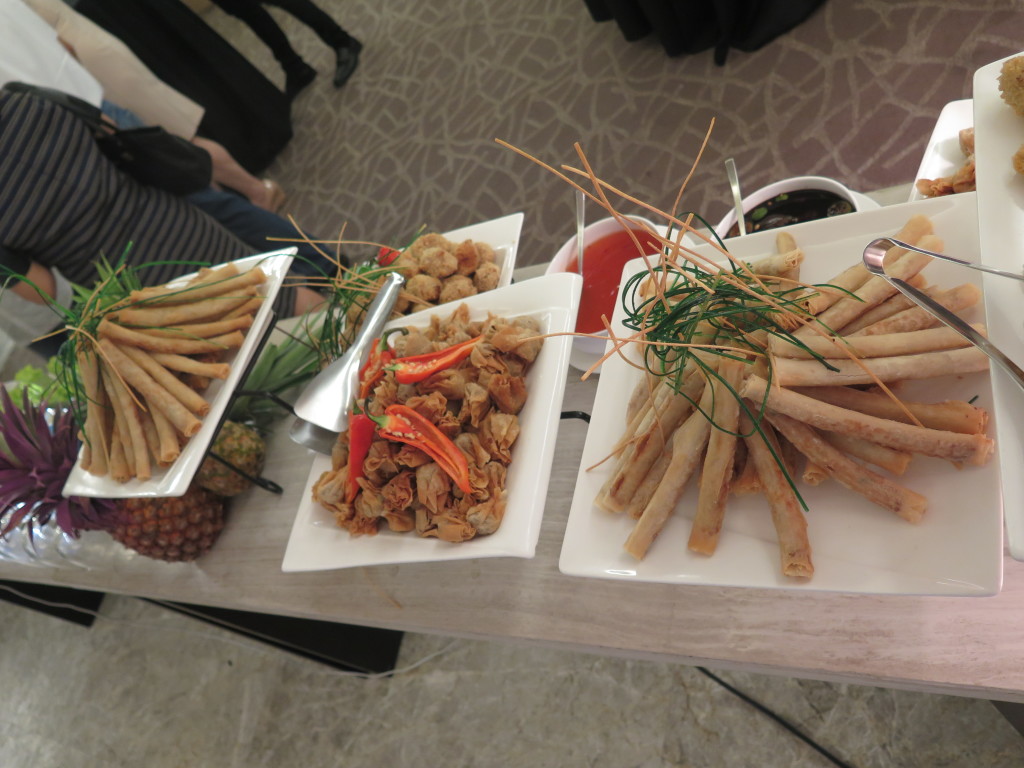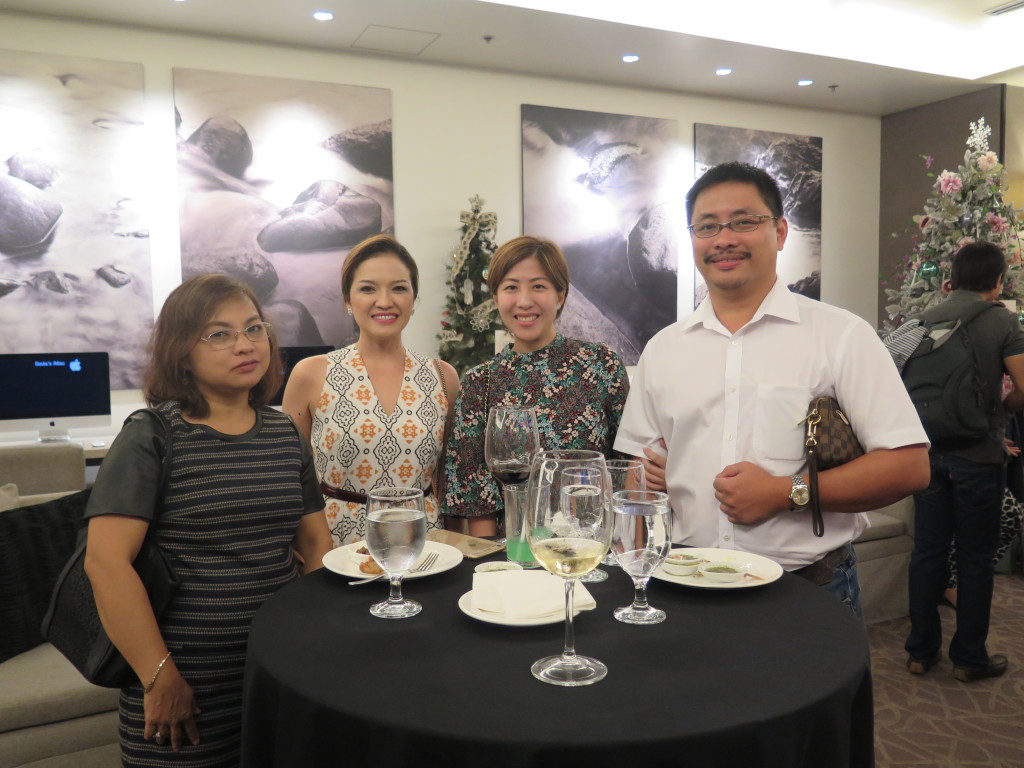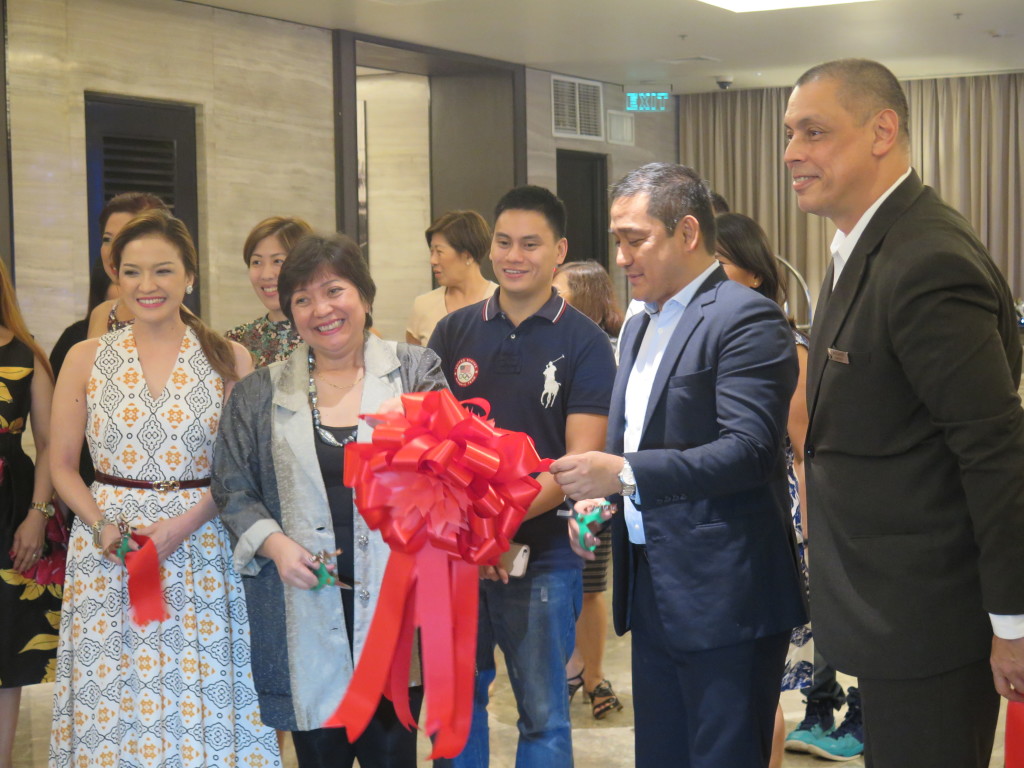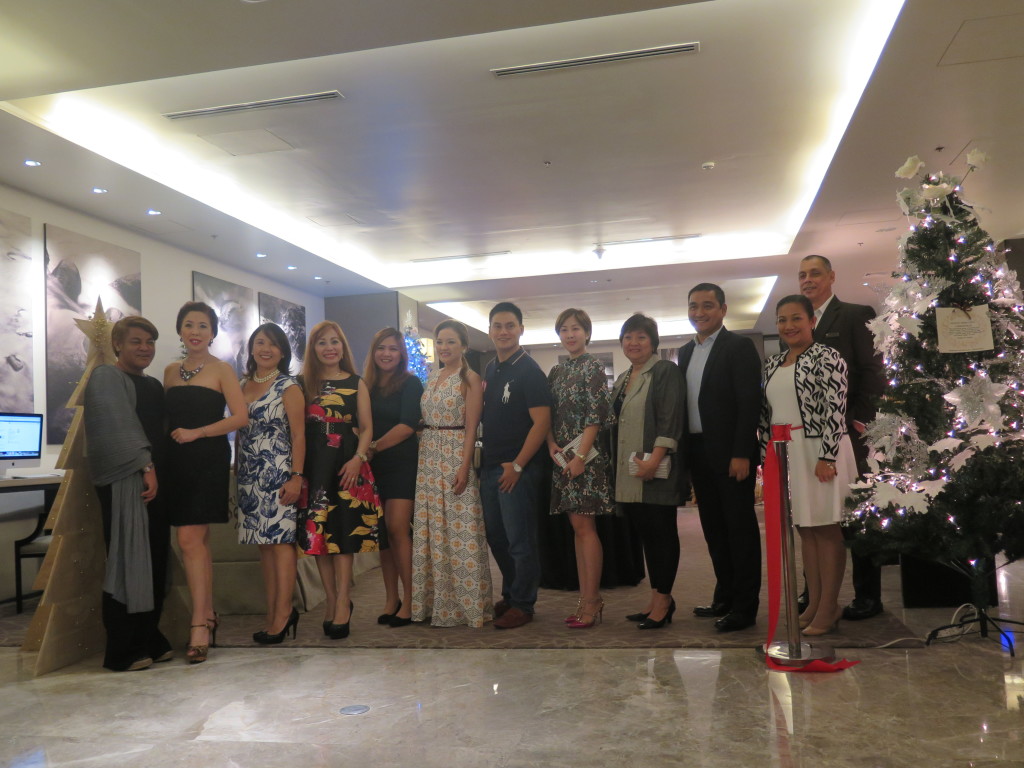 The Seda Trees of Christmas
Paper Christmas Tree by Guadalupe Bebotte Chu and Catherine Chu
"A symbol of the heart of Mindanao Gold Star Daily: One Vision, one family." Hands down the simplest and yet the most "Filipino-like" of the Seda Trees of Christmas, looking at the tree will remind you of overlapping thatches reminiscent of the Filipino nipa hut. One can imagine the long hours of patiently cutting the newspaper pages in equal sizes.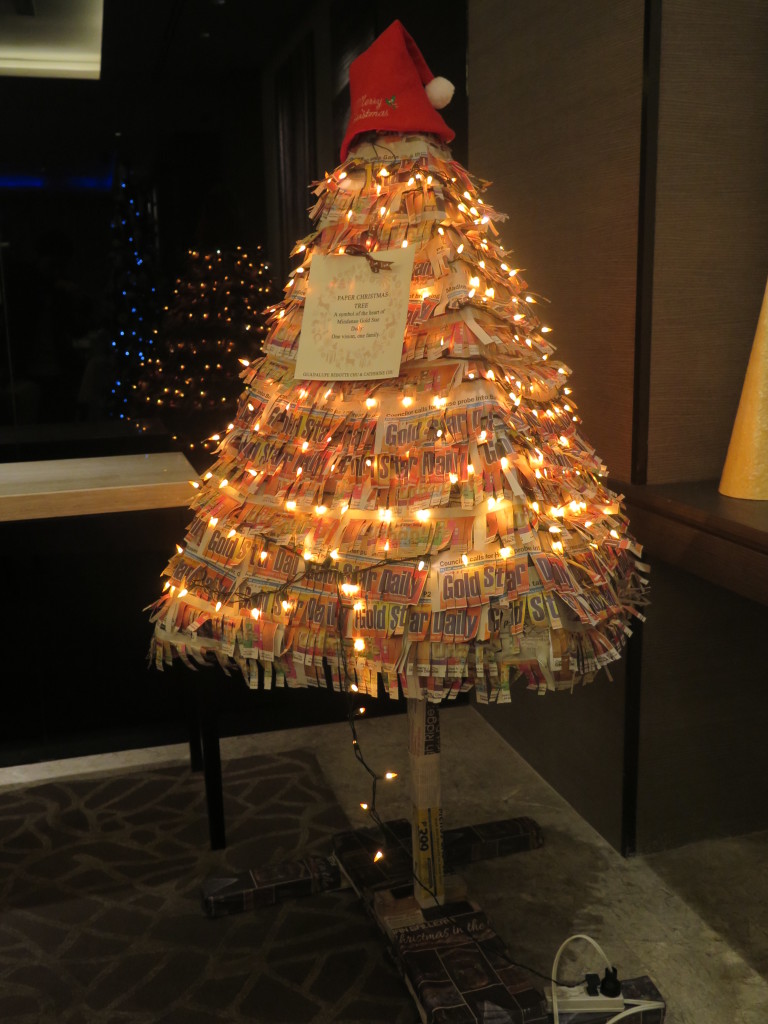 The festooned lights well arranged around the tree adds to the beauty of this environment-friendly tree, with a red Christmas cap on top adding a nice final touch.
Sweet Nutcracker Christmas by Barangay Capt. Jay Roa Pascual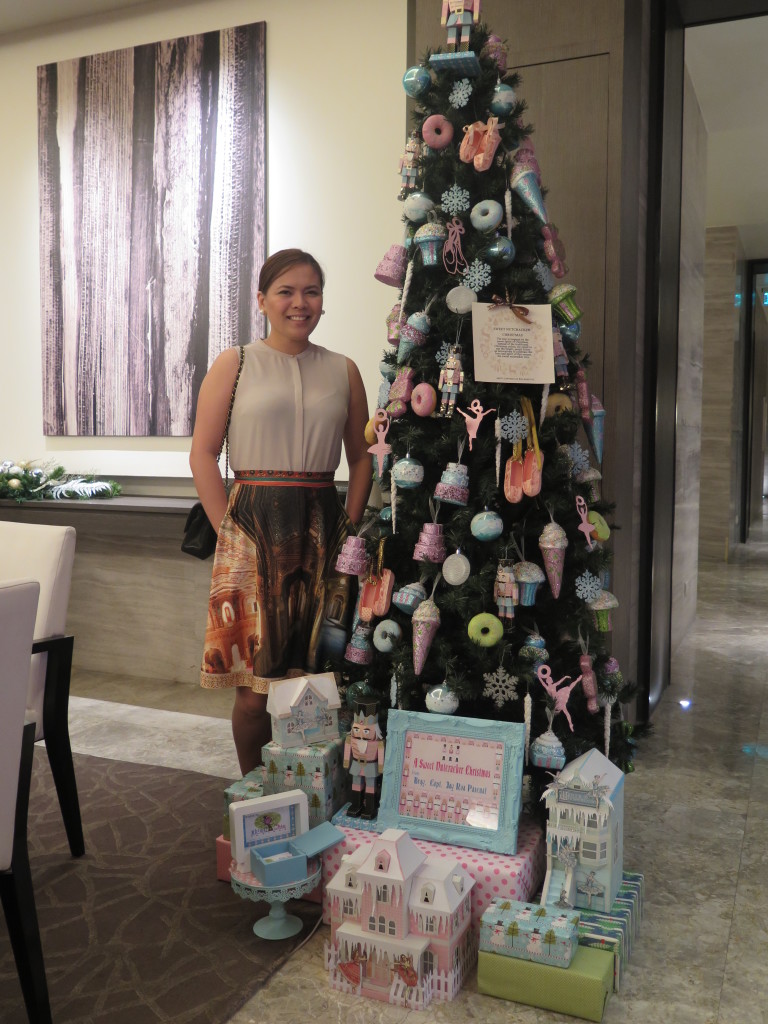 "The tree is inspired by the sweet spirit of Christmas. Instead of the traditional Christmas colors, we opted to use the bright, pastel colors as decorations to celebrate the love and spirit of this season, the sweet nutcracker way."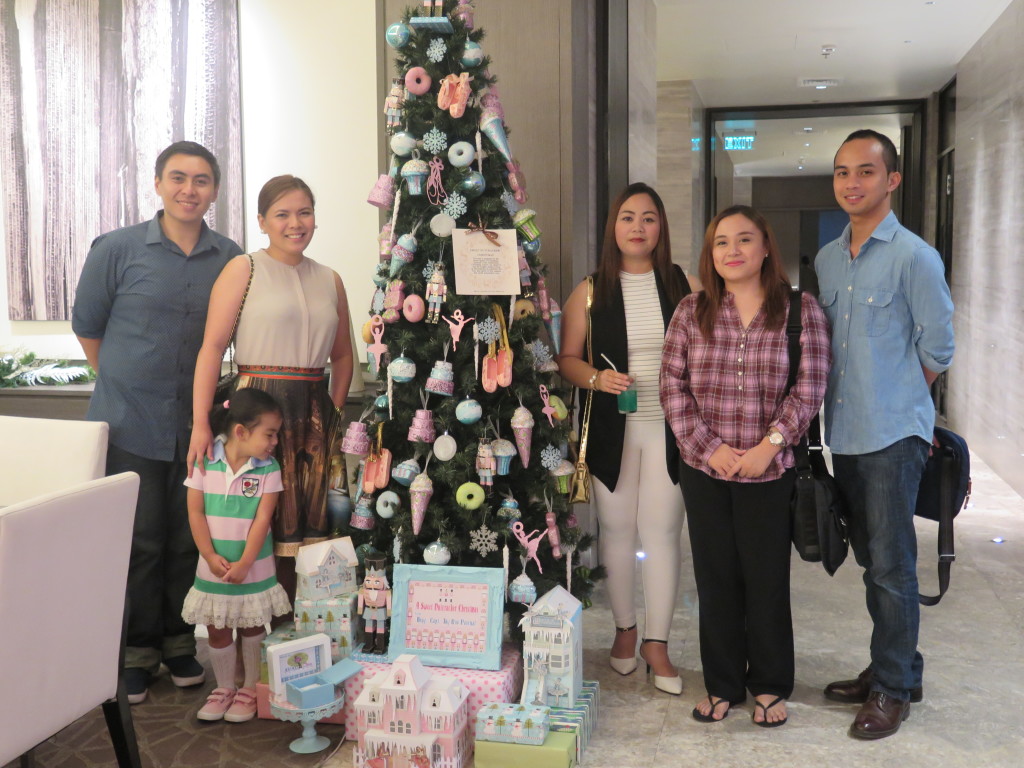 The "Nutcracker" is originally a ballet performance depicting everything that is good and sweet about Christmas such as toys, doll houses, cakes, doughnuts, and hence, the clear message that Christmas is for children.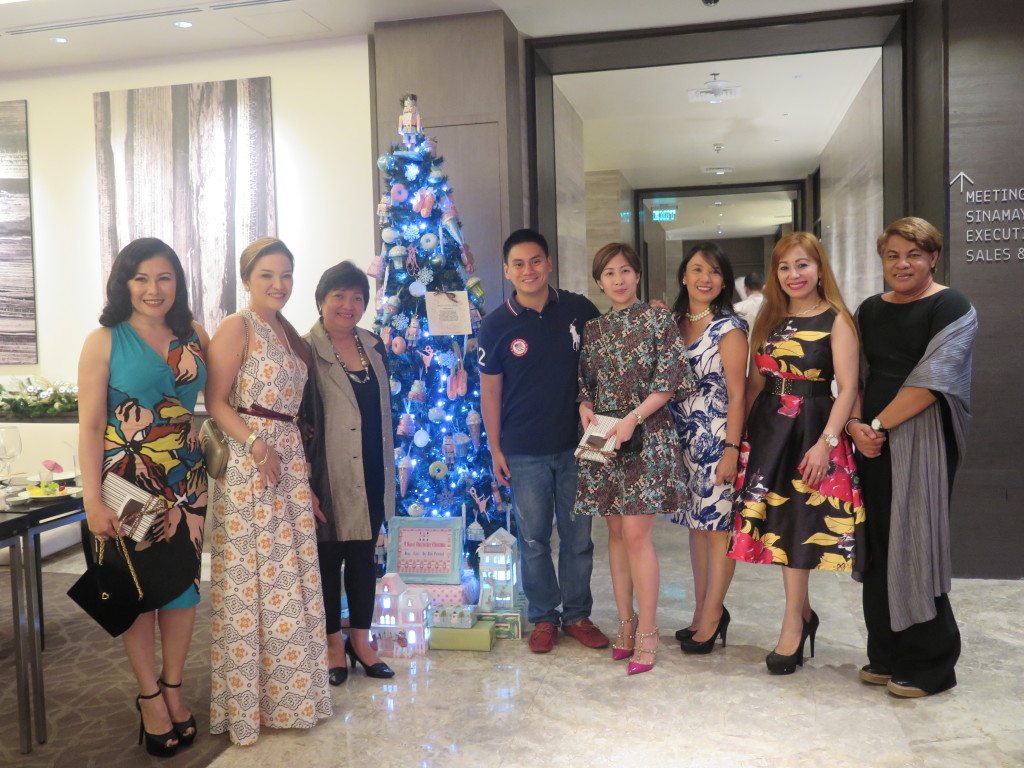 The creators thus, did just that with this tree, surrounding it and its base with everything that symbolizes childhood and a happy Christmas including presents.
My Sanctuary Christmas Tree by Gigi Lazaga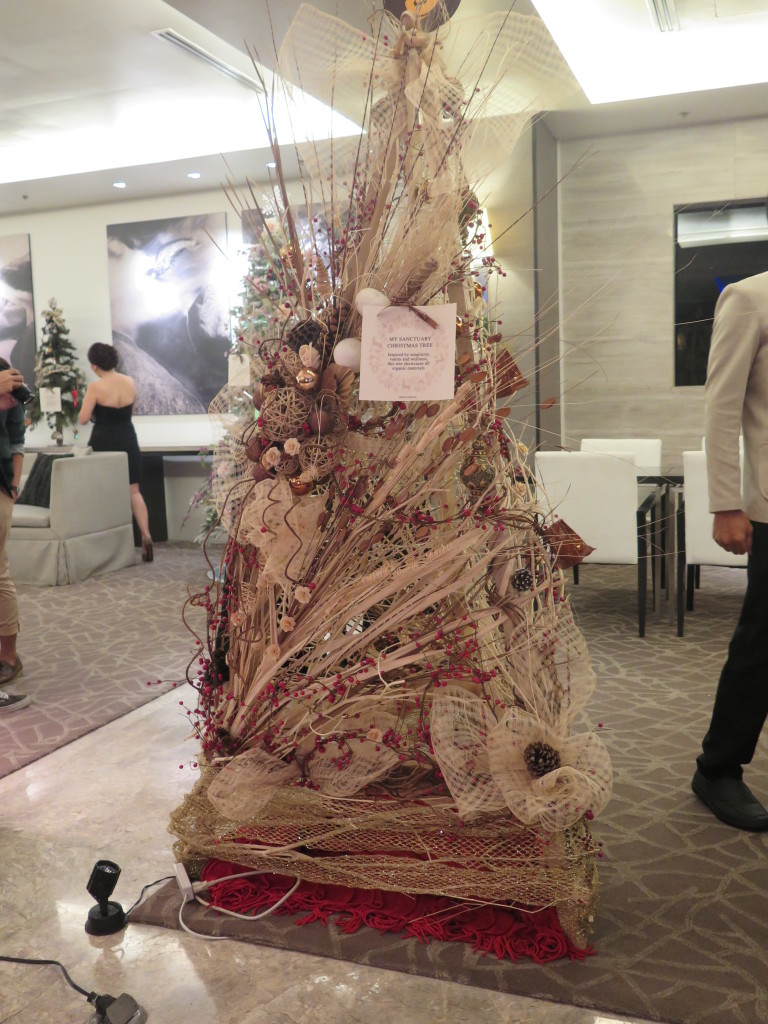 "Inspired by simplicity, vanity and wellness, this tree showcases all organic materials." And so it does as this tree uses mostly cast away organic materials or cheap materials you can buy in the local market.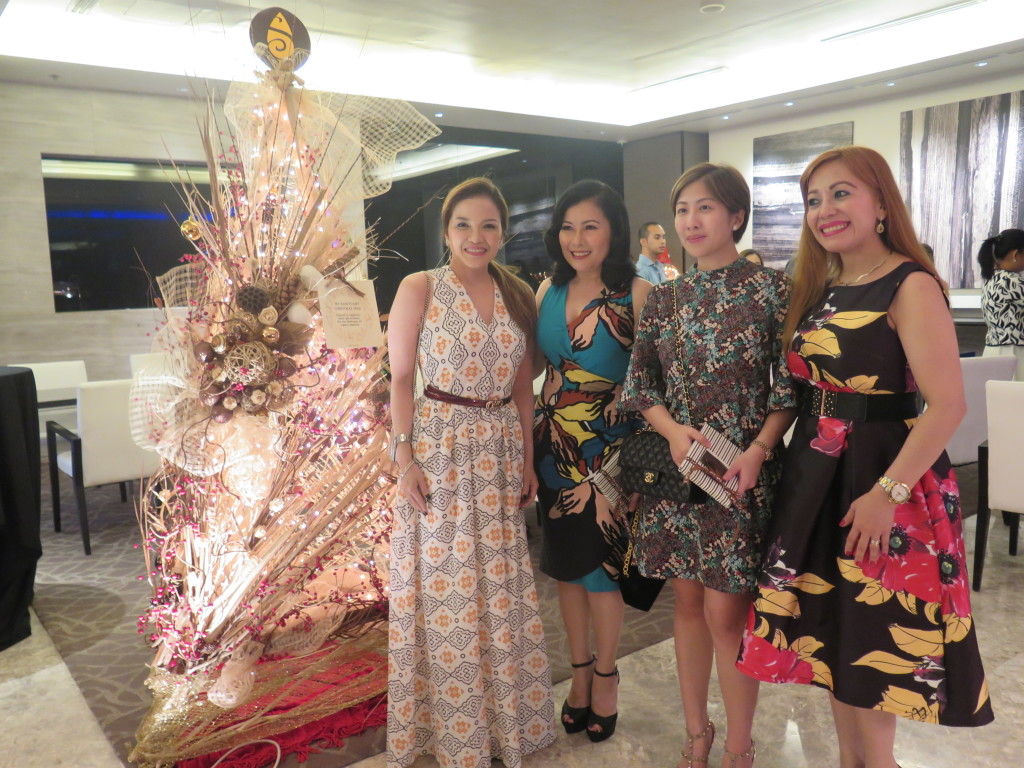 This tree sends out a simple message that often what we perceive as useless garbage and cast away stuff may still be used in some other way, in this case, to make a beautiful Christmas tree. It also sends out a message that people's vanity and wellness can also be found in the simplest things around us.
Victorina's Winter Garden by Angela Paras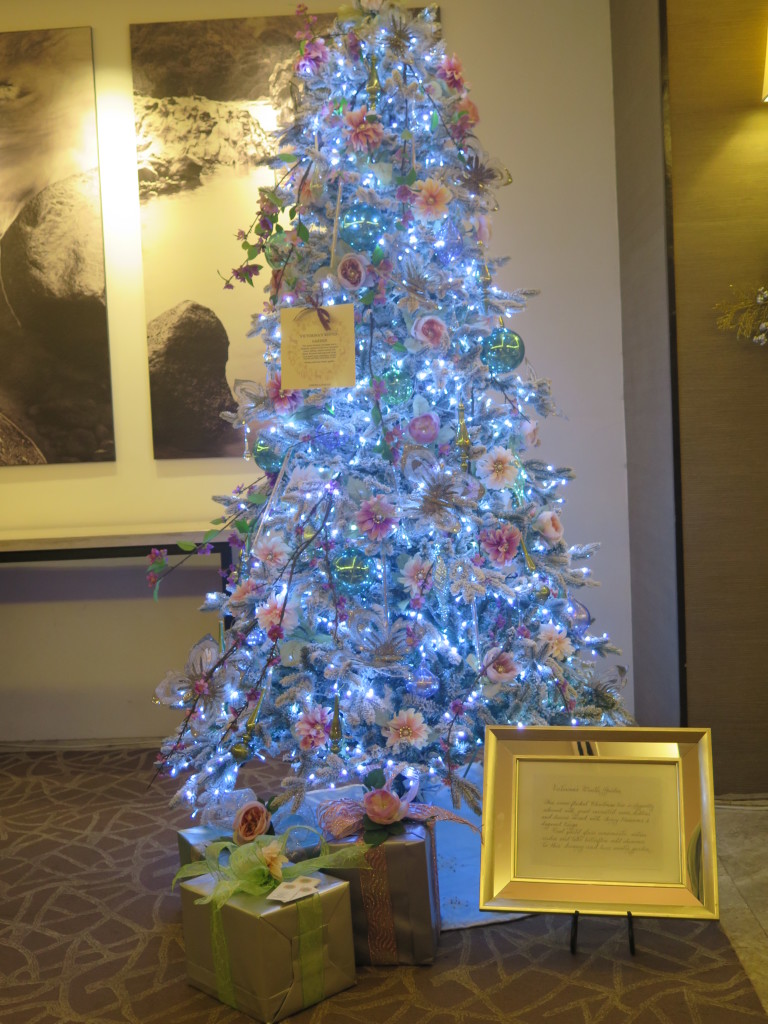 "This snow flocked Christmas tree is elegantly adorned with jewel encrusted roses, dahlias, daisies mixed with cherry blossom and pogwood twigs. Cool pastel gem ornaments, meteor icecles (sic) and tulle butterflies to this dreamy and luxe (sic) winter garden."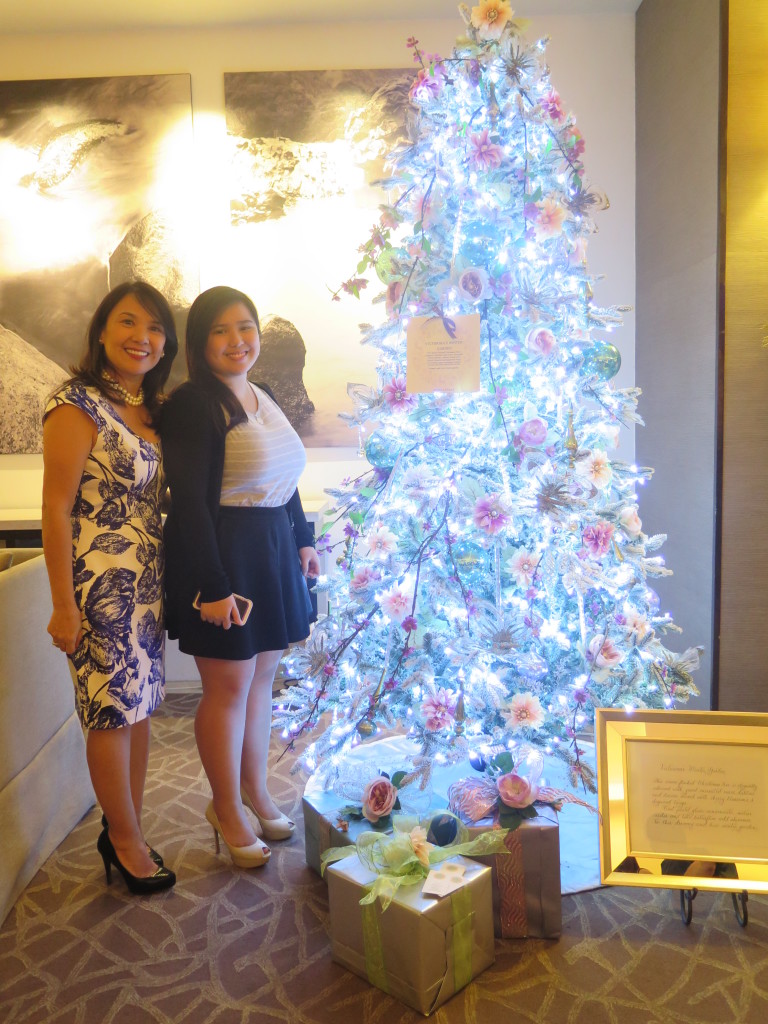 This tree definitely gives that "White Christmas" feeling if you're living in a country with winter weather.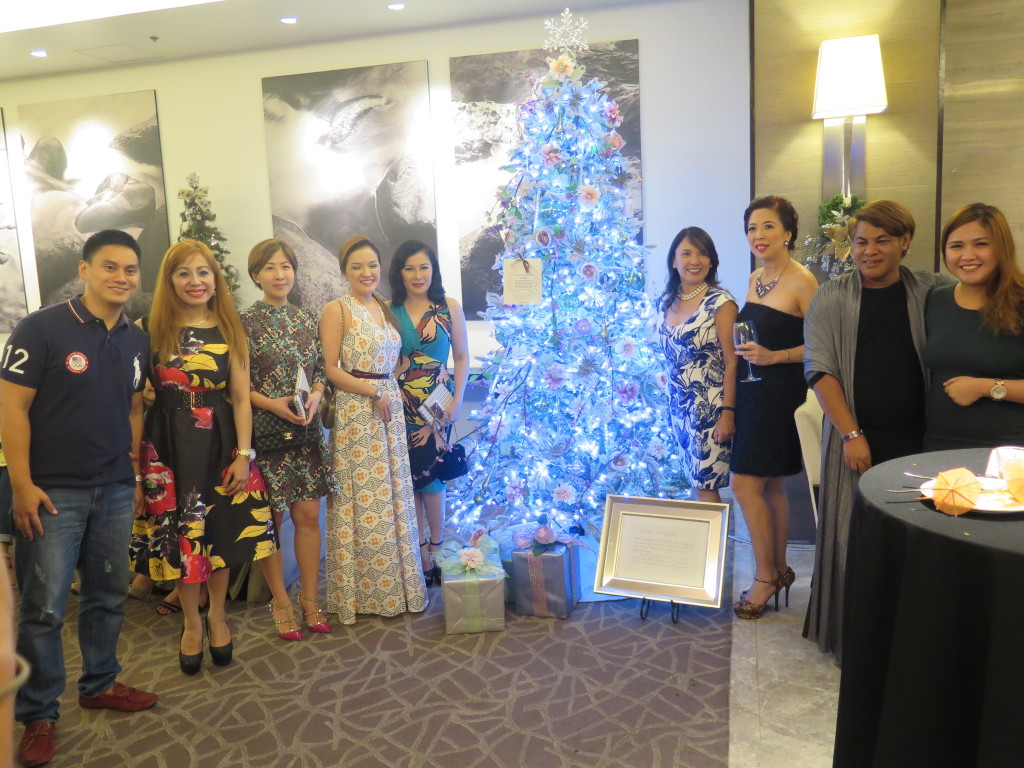 The presents at the tree base lends a hand of authenticity while the white lights gives a very wintery beauty that the bright colors of the tree and decorations help reflect.
The Esmera Tree by Esmerina U. Gabutina and Patrick U. Gabutina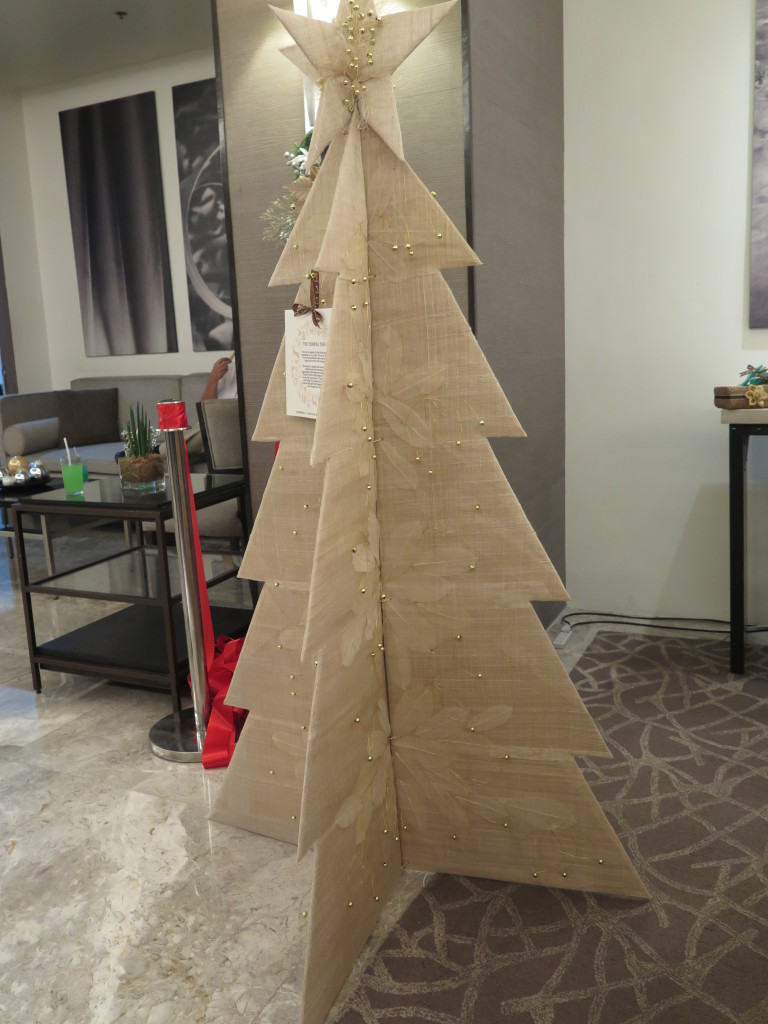 "The tree is inspired by the folded paper ornaments of our youth. The tree is made of recycled cardboard boxes and paper bags and covered with Sinamay. The abaca are planted and harvested by farmers and rebel returnees of Lagonglong and handwoven (sic) into Sinamay (loosely woven) and Hinabol (densely woven) by the women of Tinabuan Arts and Crafts. The accents are fossilized leaves and gold balls hanging on gold wire shaped into leaves."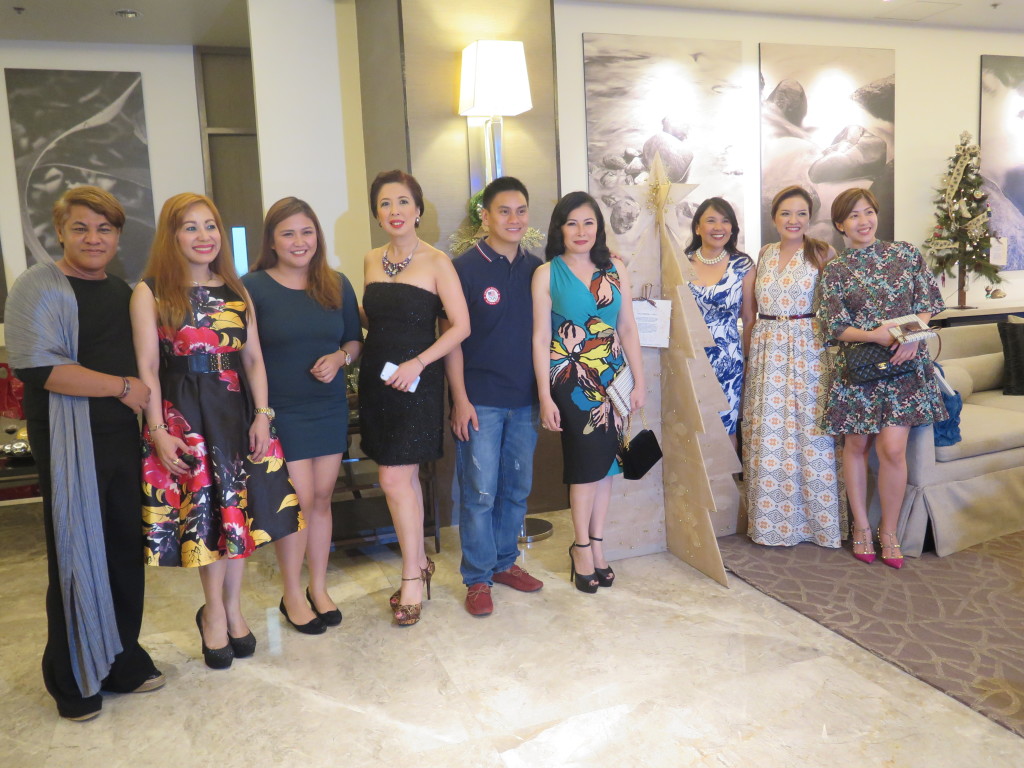 This is another tree whose simplicity and use of indigenous and recyclable materials really stands out. It is also the only tree among the Seda collection that has no lights, depending mainly on its shape, material, and simplicity to make it stand out as more of a beautiful work of art as well as a decorative tree.
Kaleidoscope by Dr. Emily Ravalo-Ceballos
"This evergreen conifer is the ancient symbol of life in the midst of winter and a sign of hope that spring is coming. Health as my advocacy, I believe is best achieved by that innate feeling of happiness in our hearts… just like the fir tree. I'm personified in this Yule tree in such that I am as simple as the natural bark and the pine-coned garlands. The ornaments represent my kaleidoscopic insights of life and living. For me, it's family, relations and friendships I treasure most. The baubles compliment the fine lines held together in a dimension by the Star of Bethlehem reminding us of this glorious season."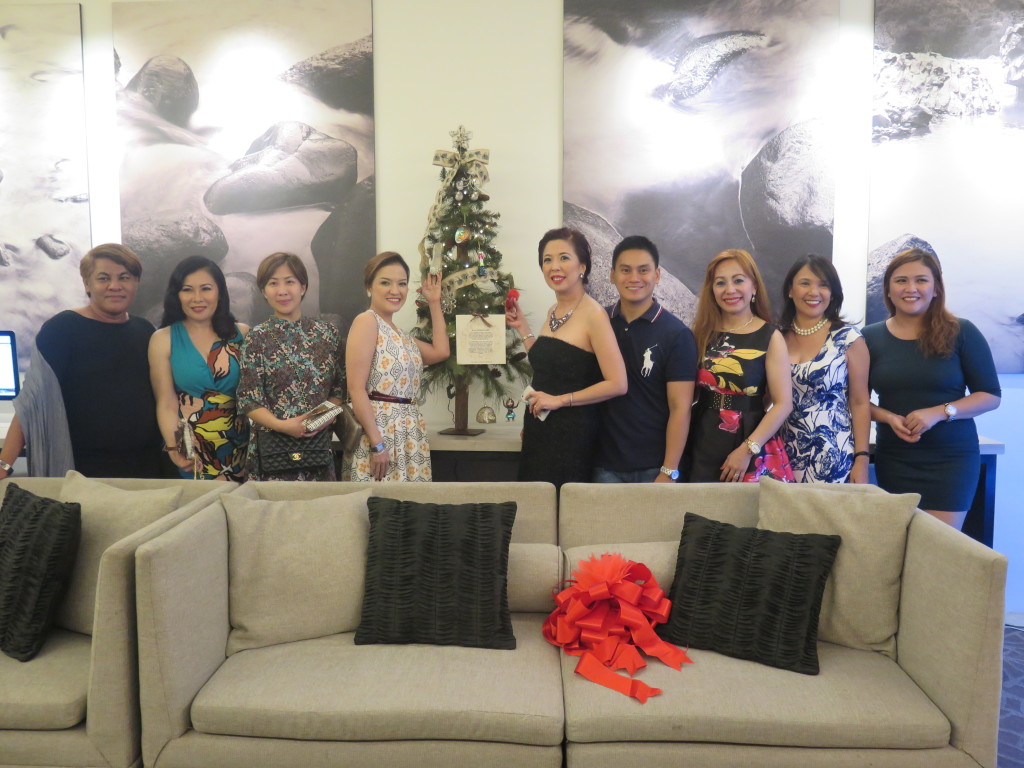 This tree definitely proves that there is beauty in things that are small and a Christmas tree doesn't have to be really tall to show this. Obviously the shortest tree in the Seda collection, the use of an authentic immature (short) fir plant is reminiscent of traditional Christmas trees that are taken from immature pine or fir trees.
The somewhat prickly leaves add to the beauty of the tree and definitely make for good hanging of decorations. The star on the top of the tree represented by a well folded ribbon makes for a unique difference.
White Tres Chic Christmas by Empress Michelle C. Francisco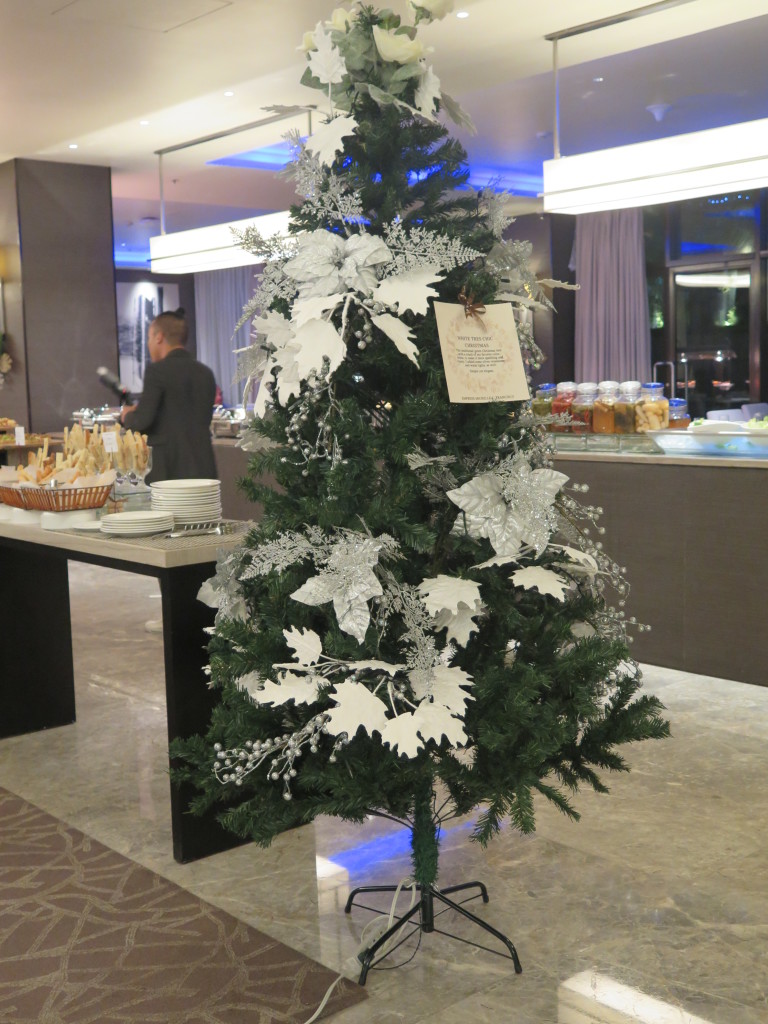 "The traditional green Christmas tree with a touch of my favorite color, white, to make it more sparkling and classy. I added some silver ornaments and warm lights, as well. Simple yet elegant."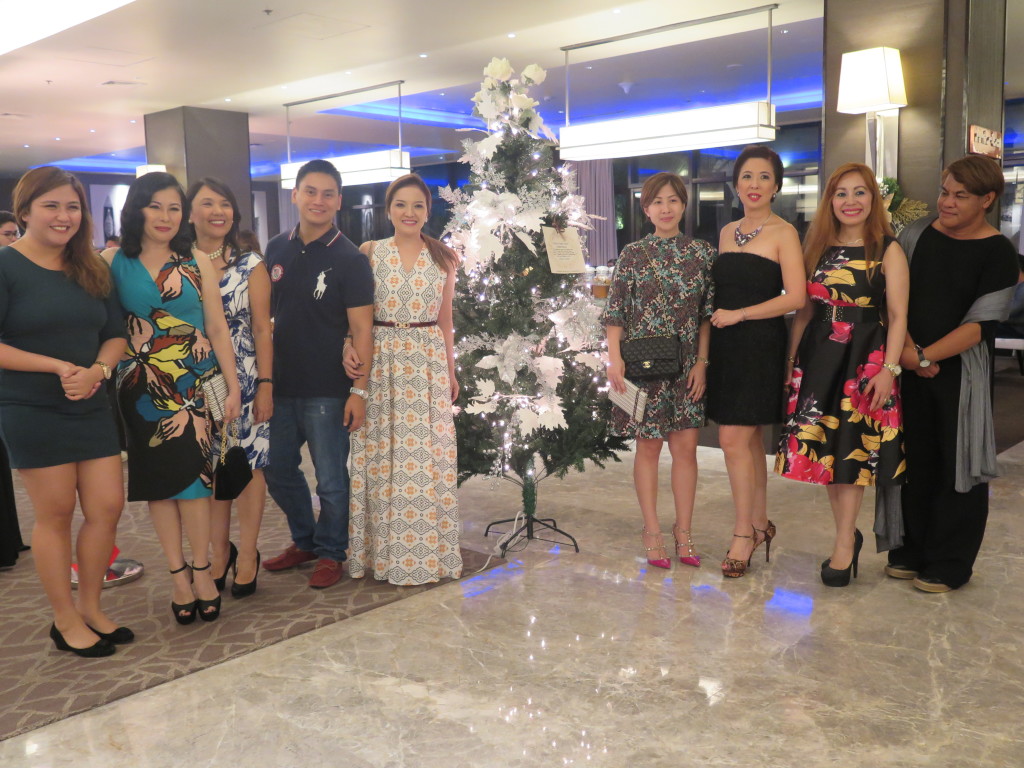 Even if decorated with superb and beautiful white ornaments that look like white maple leaves, flowers, chestnut twigs, and pine leaves, the green tree background still seems to stand out, especially when the tree is lighted up beautifully. The tree truly shows elegance even in its simple decorative beauty.
Chedings Sweet Christmas by Cathy B. Tan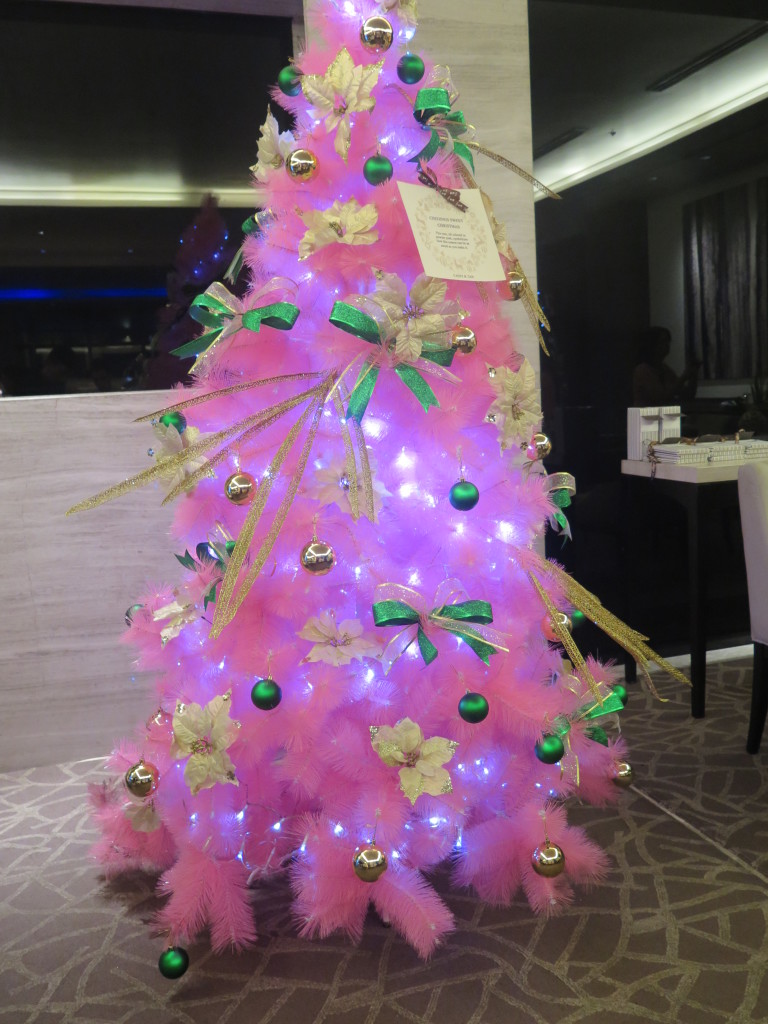 "This tree, all colored in powder pink, symbolizes how this season can be as sweet as you make it." This is probably the tree in the Seda collection that draws a lot of attention and conversation because from near and afar it would seem that tree is made from feathers of a rare kind of bird, or so it seems.
Prickly plastic strings and wire were actually used and assembled so each piece looks like a brush. Its pink color highlighted by the lights and decorations definitely makes this tree stand out from the rest in its bright pinkness.
Team About Cdo Pictures with SEDA Execs and Famous Personalities
We were so delighted to have our photos taken with SEDA Hotel Executives and the VIP guests. It's definitely an honor to have covered and participated at the event.
Conclusion
The trees and their concepts and advocacies will definitely stand out not only this year but in the years to come since Seda Centrio Hotel plans to make this a December tradition for the hotel. Naturally, this event would never have happened had it not been conceptualized by Shine J. Casiño, one of Cagayan de Oro's fashion designers and concept artists, and organized by Ms. Eiya Pupos, Marketing and Communications Officer for Seda Centrio Hotel.