24 May

Senate Approves Bill On Lifetime Validity Of Birth, Death, & Marriage Certificates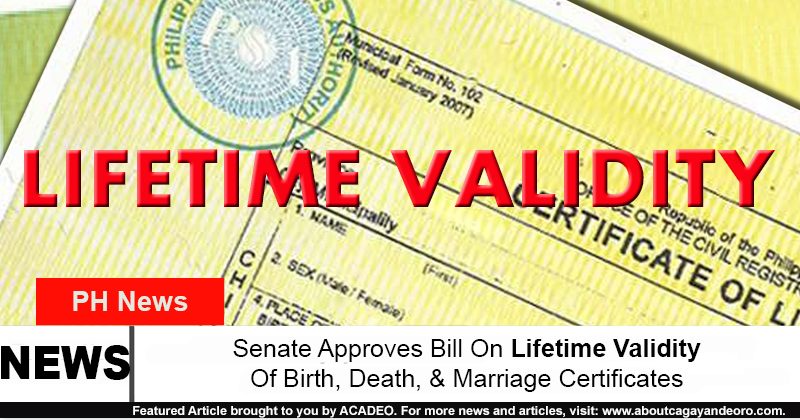 Mga higala! On its third and final reading, the Senate approved a measure seeking the lifetime validity of birth, death, and marriage certificates!
Under this measure, Senate Bill 2450, all birth, death, and marriage certificates that are issued, signed, and authenticated by the Philippine Statistics Authority (PSA) and the National Statistics Office shall have permanent validity regardless of the date of issuance.
These shall then be recognized and accepted in all government and private transactions as proof of identity and legal status.
However, the said certificates must remain intact and readable, with their authenticity and security features still visible.
For more details: