27 Jun

DID YOU KNOW? All Services in our Health Centers are FREE!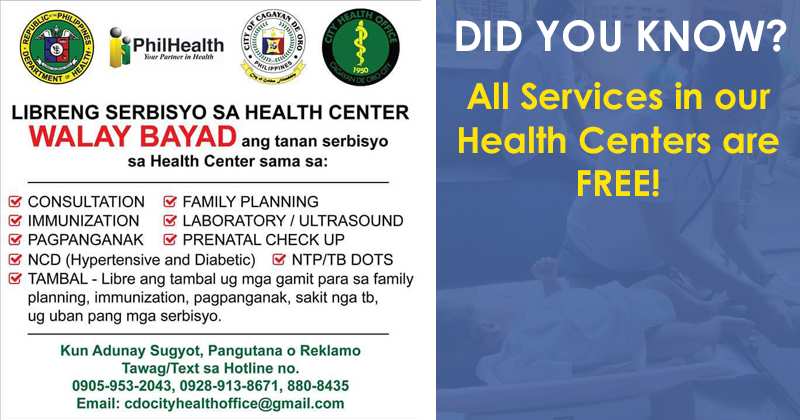 Many have never thought that it is one of the fundamentals in our Barangay health Centers that all services rendered should be free for the members of the community.
In a graphic below shows a checklist that everyone should see so that we will know that these services need no payments for us to have.