19 Jun

Seven Seas' Mighty Maui River is Like Wet n' Wild Australia's Calypso Beach

One of the most awaited waterparks in Mindanao is finally in its final stages of construction and we are just moments away from its opening day. Seven Seas Waterpark has been teasing us for quite some time about their opening schedule and finally, they have announced that it would be sometime in July – although not sure exactly when in July but our hearts are cheering on for excitement.

To our bewilderment, we wrote about the amazing similarities between Wet n' Wild Australia and Sea World and Seven Seas Waterparks some time ago (you can check it out here) wherein we saw some astonishing resemblance between the two. We, therefore, conclude that you don't need to go to Australia to experience a world-class waterpark adventure because it's gonna be right in your neighborhood – specifically in Barra, Opol, Misamis Oriental – just a stone's throw away from Cagayan de Oro City.

Recently, our friends from Project Lupad got a sneak preview from one of Seven Seas Waterpark's main attraction the Mighty Maui River (see photos below) and once again, we seem to notice the similarities between the one in the land down under and the soon to open first Mindanao waterpark.

As you can see, the long stretch of white painted gutter-like canals is the main passage for water and it has routes that go through some attractions in the waterpark. Similarly, the lazy river in Wet n' Wild Australia also stretches out throughout the waterpark.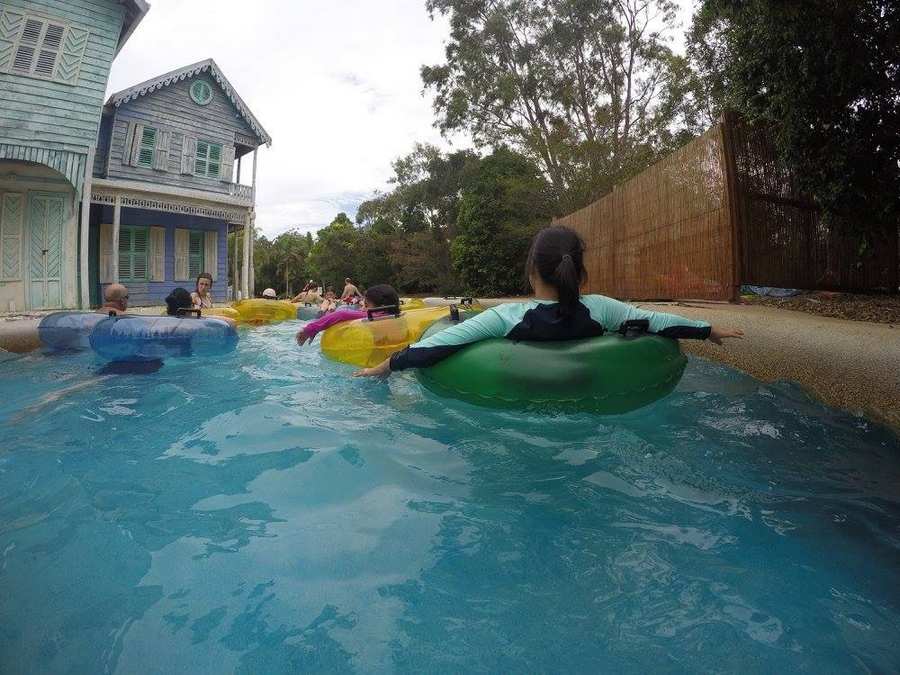 The waterways can be accessed by riding on inflatables which have mild streams that will usher you throughout your journey.
This is definitely something that everyone should try and we cannot wait to get there and ride it for ourselves! See you in July! Ahoy mates!