10 Jan

Seven Seas Waterpark, A Proudly Kagay-anon Family And Barkada Getaway

As some us may remember, one of the most famous and unforgettable attractions Cagayan de Oro City had during the late 90s was the old Wet Adventure waterpark. Located along National Highway, just right where Savemore Kauswagan is situated right now.

Due to its unique nature, many became a fan of the waterpark. Aside from the fact that it's accessible and rare in city centers, it houses amusement pools with exciting slides. Families all around the city loved the establishment and it became one of CdeO's favorite weekend getaway from the stressful urban life.

Its sudden closure after a few years of operation may have broke our hearts, but there's no need to worry, we can now bond with our friends and family in a more advanced, much larger and nerve-wrecking Seven Seas Waterpark.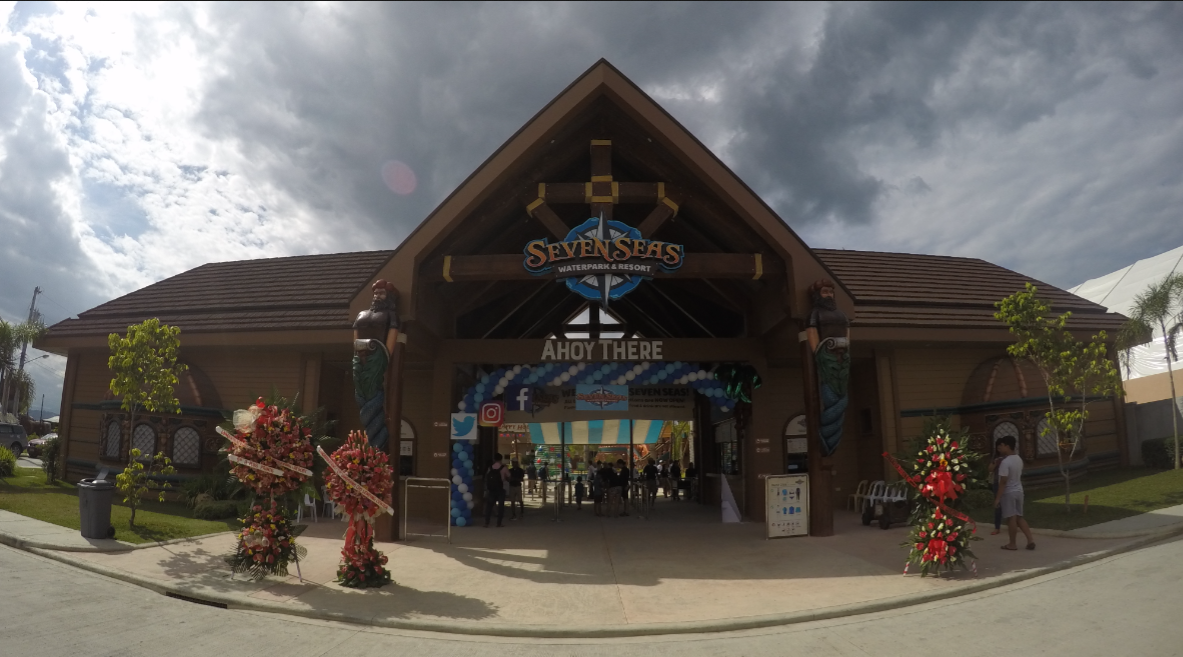 Officially sailing its ship on December 17, 2017, Seven Seas Waterpark has brought us back to our childhood memories and reignited our childish souls with the innocent joy brought by the twist and turns of its amazing water rides.
The Seven Seas Waterpark experience is a breathtaking voyage and no matter how crazy the waves get, the adrenaline rush always leaves us wanting more.
Seven Seas Waterpark is located at Brgy Barra, Opol, Cagayan de Oro City.
How to get there?
For mobiles: From the city proper, drive straight to Bulua Terminal and make a left turn on the Opol-Bulua Diversion Road, drive along the road and you'll eventually locate Seven Seas Waterpark Entrance to your right.
Grab a Grab Taxi: No ride? This is where the Grab App becomes handy. Book a trip with Grab. The cost would depend on your pick up point plus the booking fee. Grab will also be useful if you don't have a ride when going home.
Taxi:You can always ask a ride from Manong Driver, but to get a cheaper fare, lessen the distance between you and the Seven Seas Waterpark with available PUV's traveling to Bulua Terminal.
Seven Seas Waterpark Tickets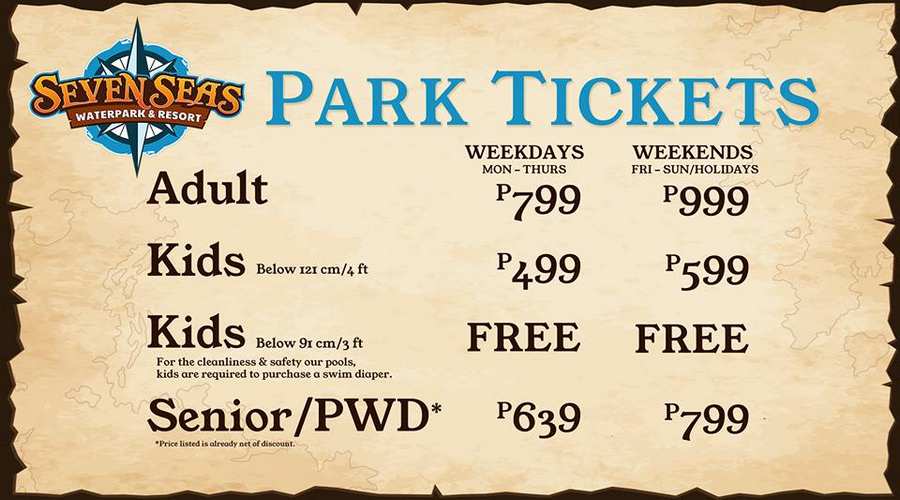 Upon entry to the vicinity of Seven Seas Waterpark, their friendly staff would usher you to their ticketing window where you can buy your tickets.
Ticket Reservations are not available however for function bookings and group reservations you can contact Seven Seas Waterpark for queries.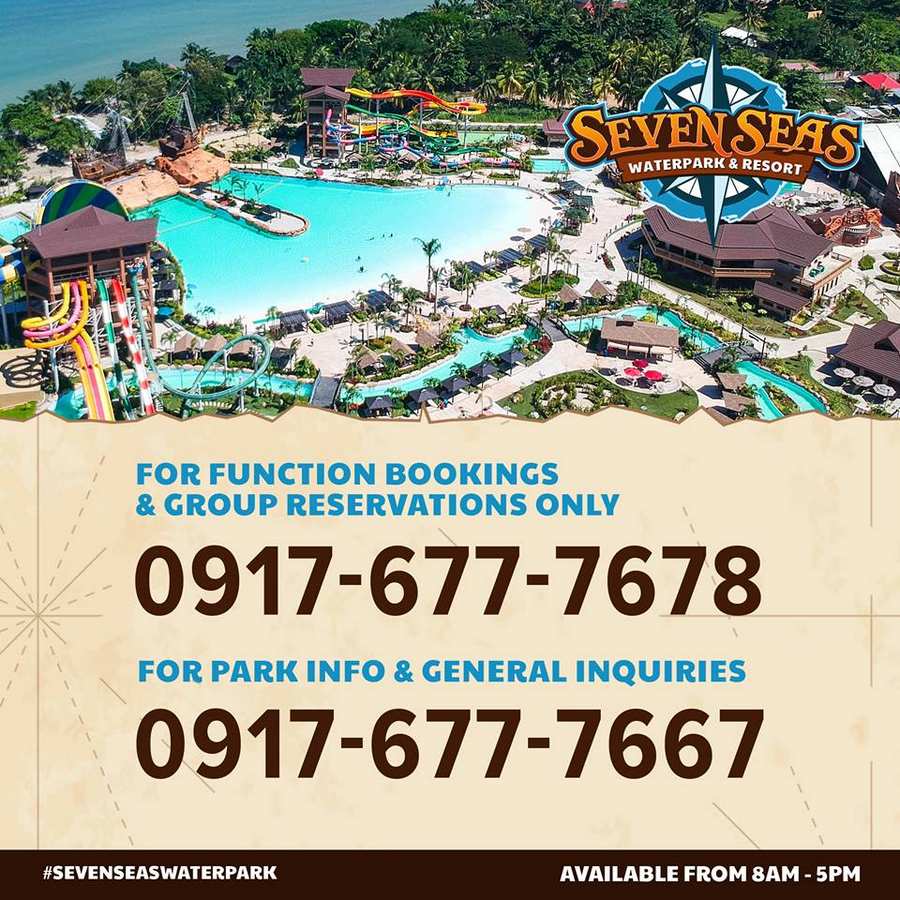 Meanwhile, Seven Seas Waterpark is already improving their services with online booking available soon. So you can skip the line and enjoy every hour of your stay at the waterpark
Surprises
Aside from its incredibly crazy rides what I love about Seven Seas Waterpark is from time to time, they have made it a hobby to surprise their customers with entertaining programs, especially on holidays!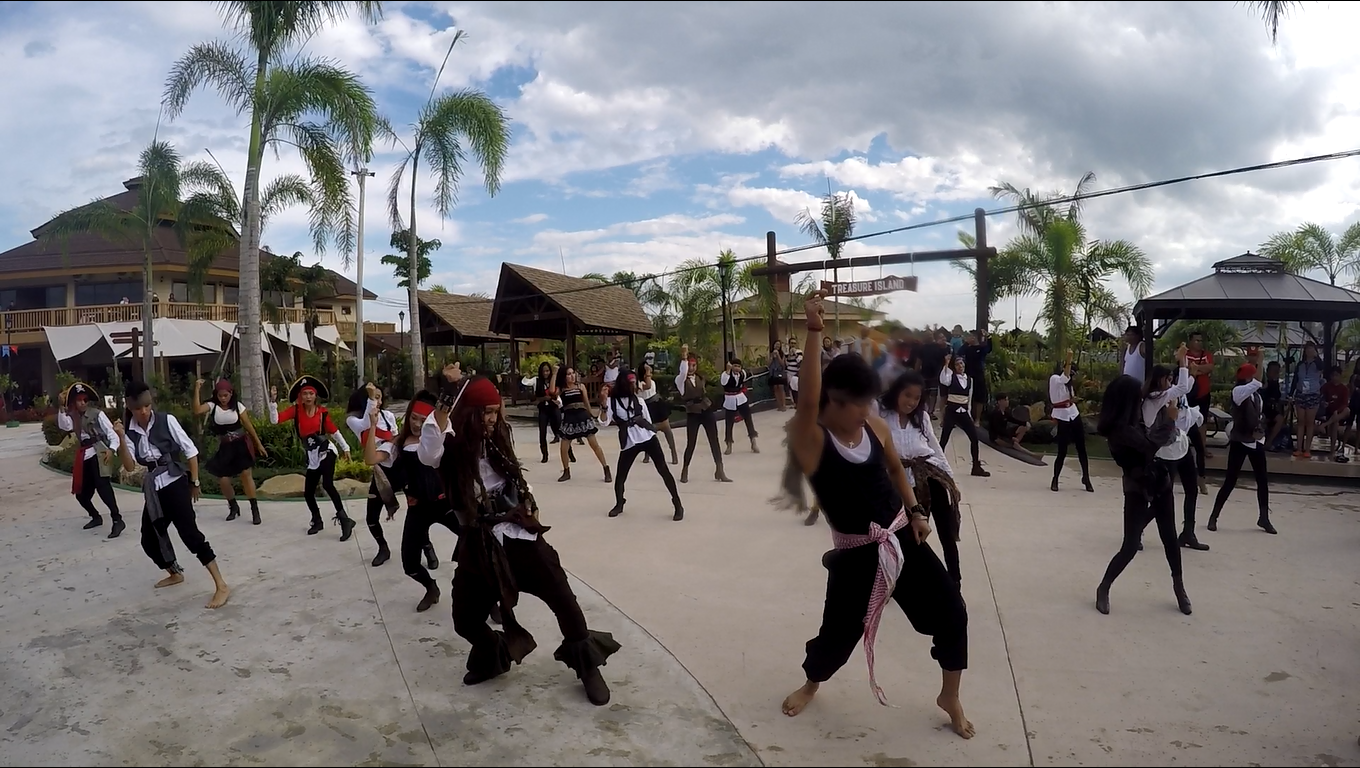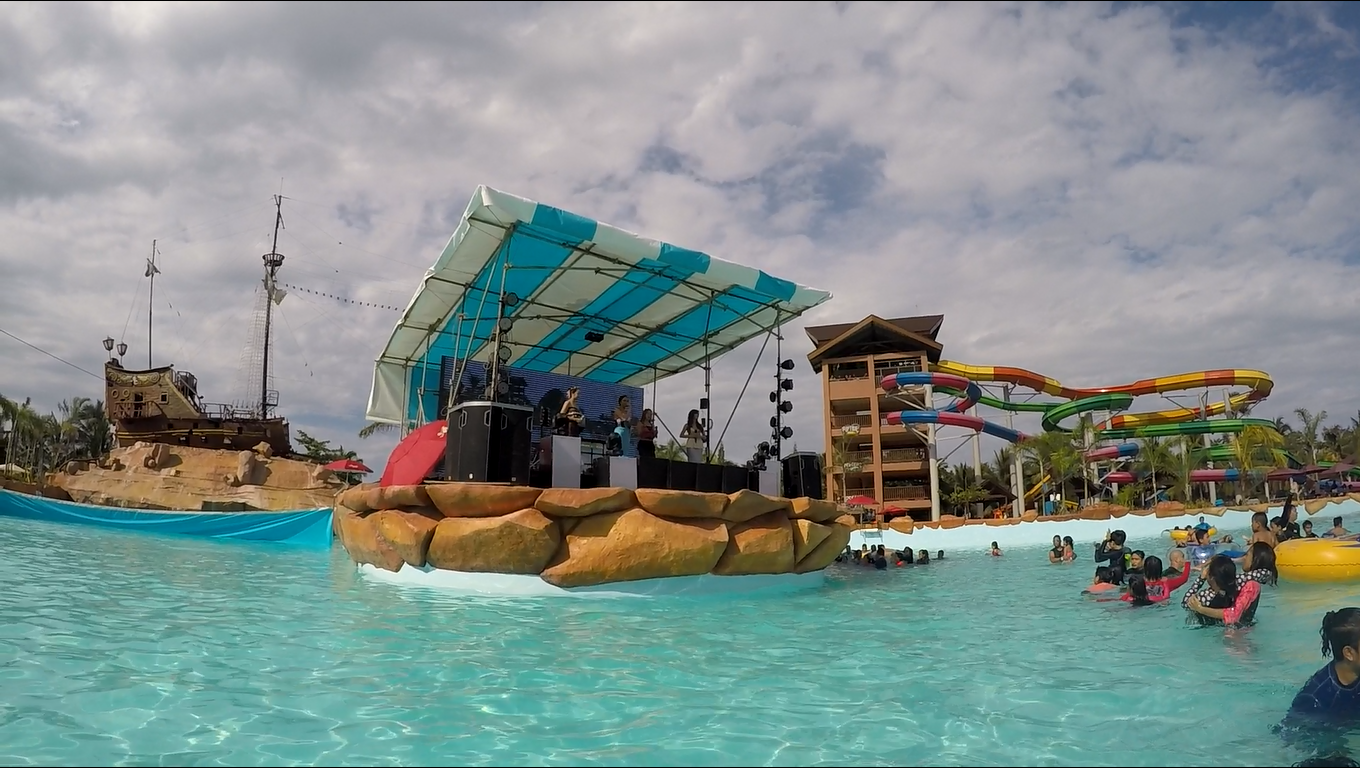 Magic Tricks, Grooving Pirate Flash Mob, Singing Pirates/Mermaids, Upbeat Mixes from finest DJs and Splashtacular Fireworks are some of the things you'll have to look forward if you spend your Holidays with Seven Seas Waterpark.
Buccaneer Bay Historical-Fictional Background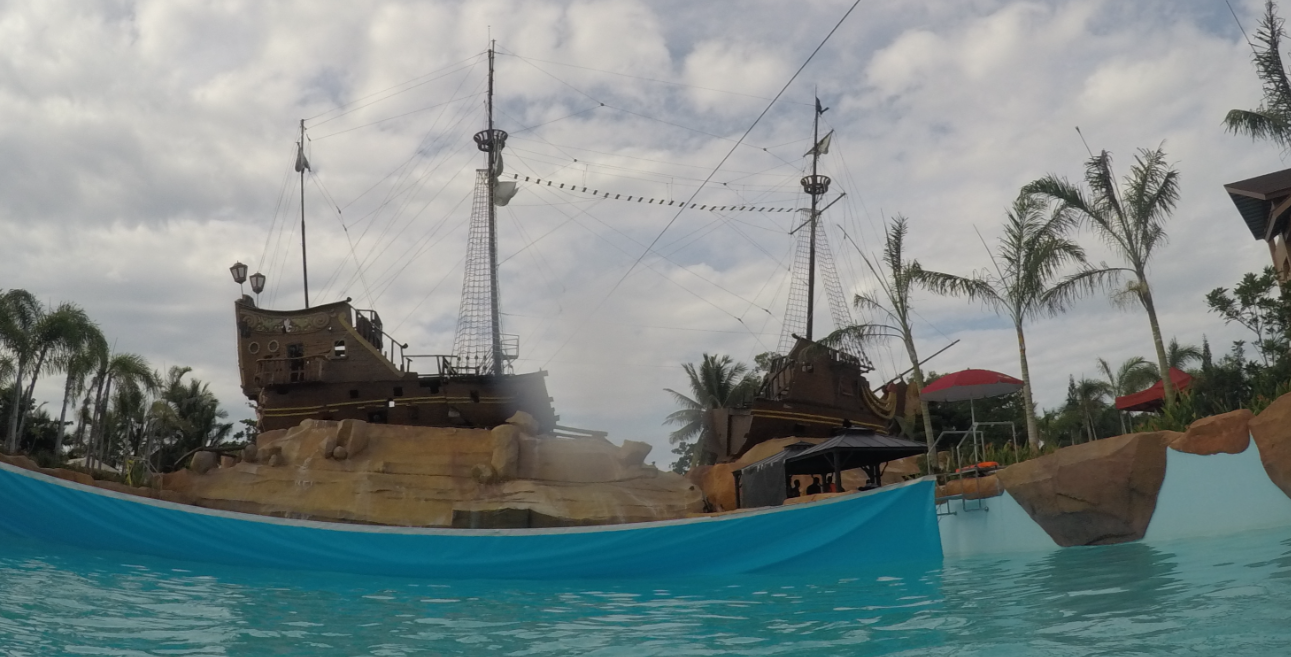 In case you have missed the story, the shipwreck located at Buccaneer Bay was a resemblance to the ship owned by the Dutch Voyagers led by Captain Oliver. Being a Pirate, Captain Oliver tried to invade Mindanao but was conquered by the Spaniards.
During the battle between the Spaniards and Captain Oliver's voyagers, their ship sunk into the Macajalar Bay.
Captain Kidd's Hideout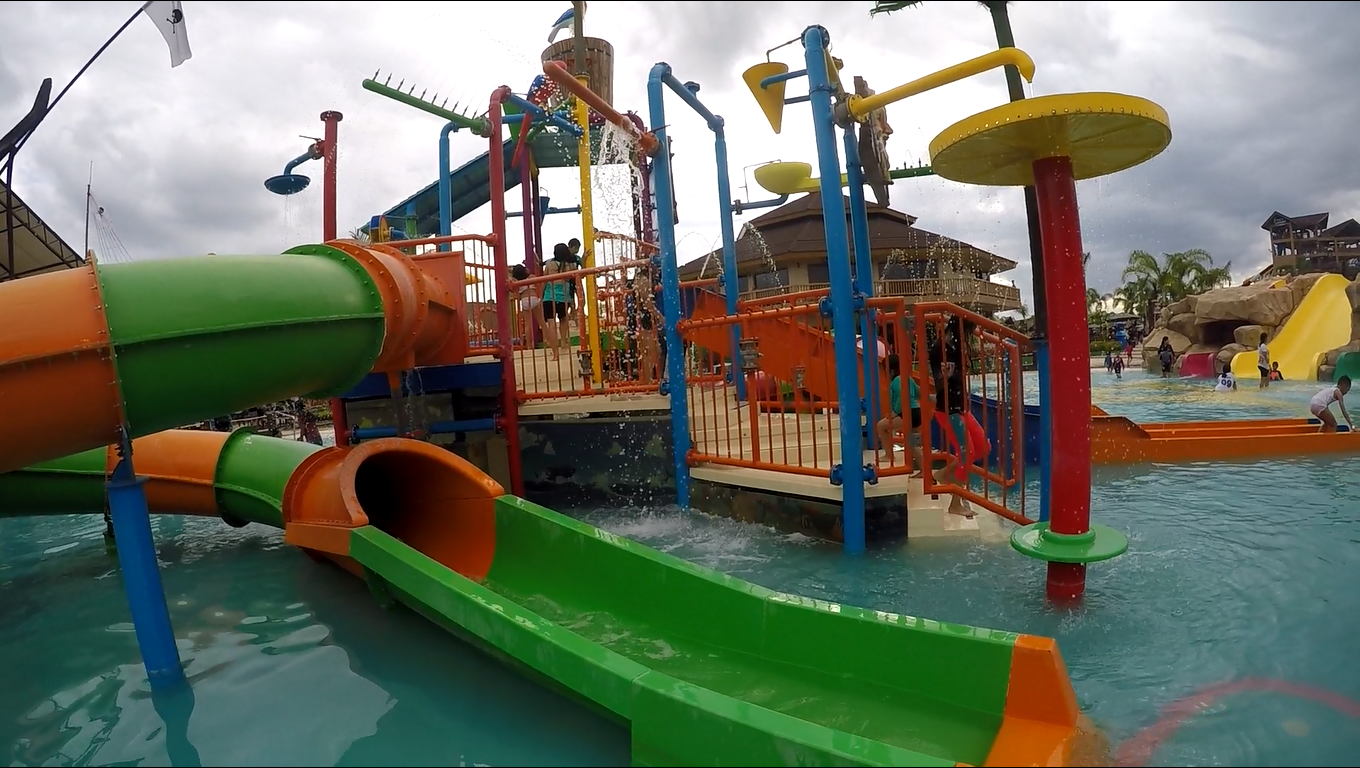 Don't feel comfortable seeing yourself or your child riding those twist and turn slides? No worries, Seven Seas Waterpark has an avenue for your kids who can safely rush into slides without giving mom and dad a heart attack. Plus the pool floor is covered with a special foam.
Jolly Roger Tower
The tower just right beside Buccaneer Bay, behind Captain Kidd's Hideout. Houses 4 exciting slides, Riptide Reef, Pira-Chute, Escape Tunnel and Waterworks.
– Riptide Reef, boomerang slide
– Pira Chute, an open green spiral slide
– Escape Tunnel, an enclosed blue and purple spiral slide
– Waterworks, water balloon games
Pirate Lookout Tower
Meanwhile, if you're looking for a to die for rides, head on to the Pirate Lookout Tower. Here you'll find the craziest slides you'll ever experience in your life.
– Cyclone, a real cyclone ride! Largest waterslide in the Philippines. Luckily, you won't get to ride alone; you'll have to be in a group of fours before you can access the ride.
– Plank Drop, an extreme Plank back to the days where Plank Challenge was still in trend. A must try ride!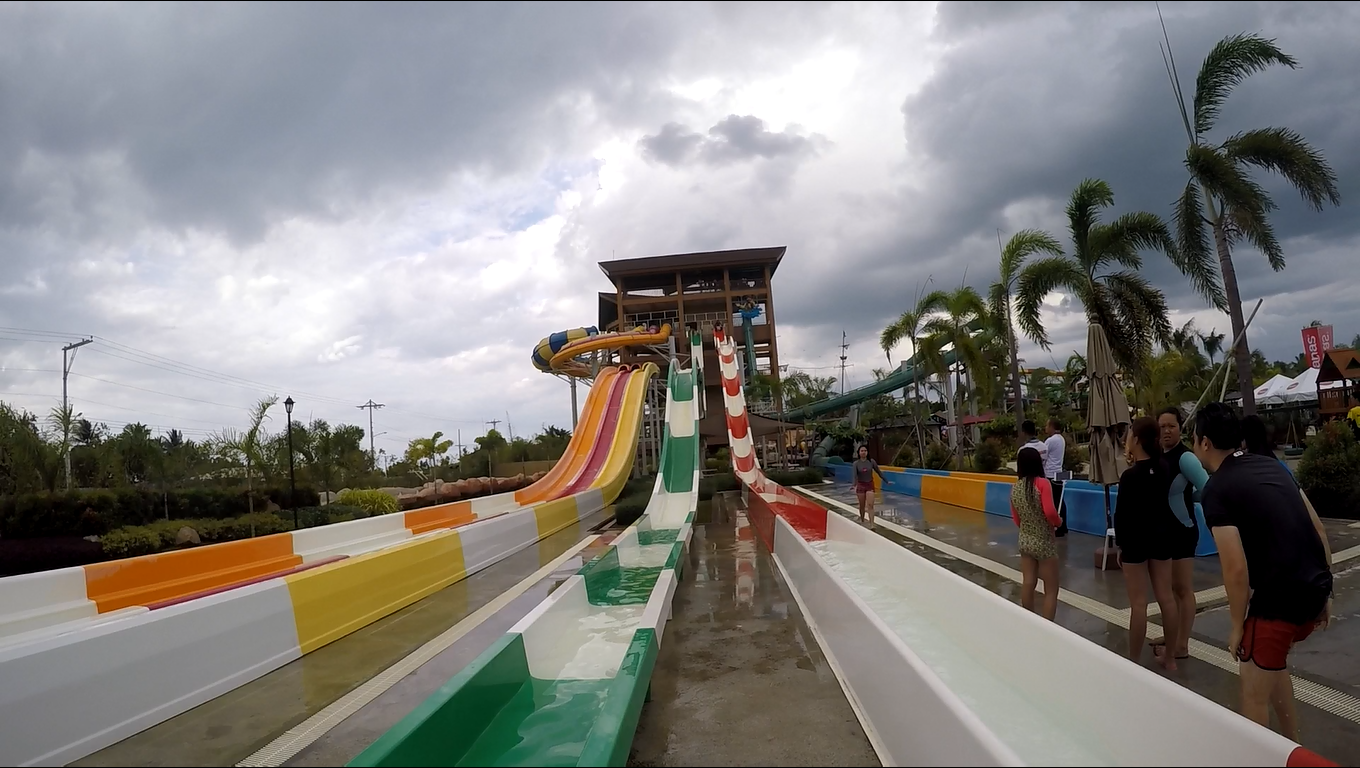 – Cutlass, a 100-meter linear slide giving you 2 points of free fall sensation before stopping in showers of spray.
– Cannonball Run, the country's highest and fastest open slide. Ever wonder what it's like to be a cannon that would be shot out in the open air? Try the Cannonball Run.
– Pacific Race, a three tube speed challenge slide. A fun and exhilarating competition with your friends or siblings.
Mighty Maui River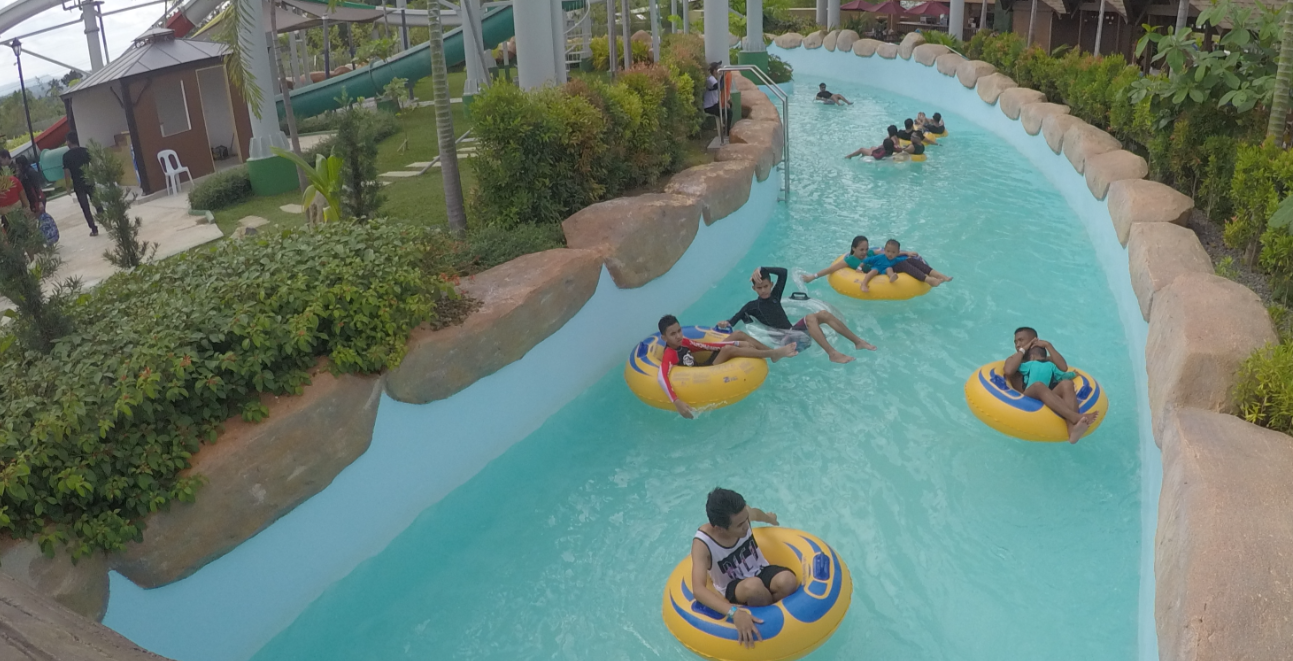 After all the extreme rides take yourself to these relaxing and comforting trip. With inflatables, you'll get to experience to pass thru islands, low hanging bridges and tunnels.
The Mighty Maui River would take you to a 400-meter ride.
Amenities
– Fast Food
– Cafes
– Snack Bar
– Restrooms
– Locker Room
– Shower Pints
– Souvenir Shop
– Parking Space
All in all, your ticket to Seven Seas Waterpark is worth the fun, unforgettable and worthwhile experience!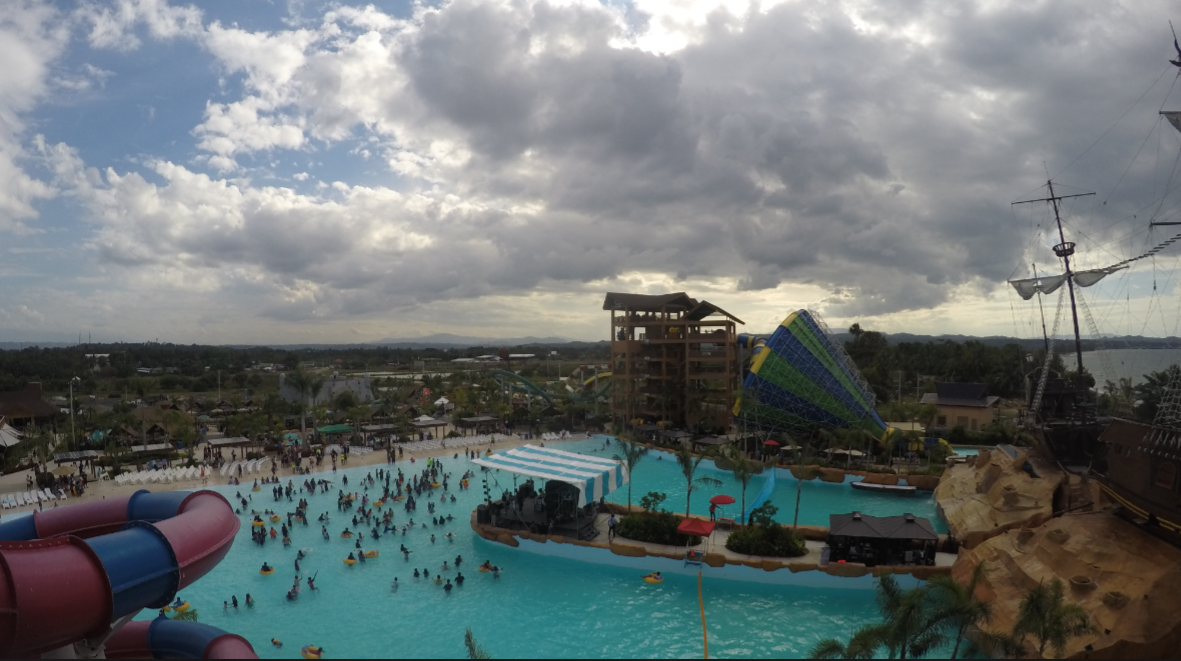 Losing one of the city tourism treasures, the old Wet Adventure is heartbreaking, but hey we got Mindanao's first ever world class water theme park, Seven Seas Waterpark.