13 Aug

Shell Chess Eliminations Will be Held In Davao and CDO

24th Shell National Youth Active Chess Championships will be held In Davao and Cagayan de Oro this month.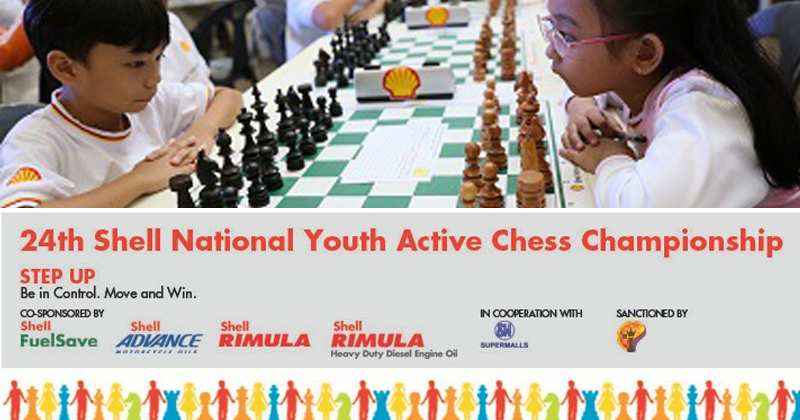 On August 13 to 14, the fourth leg of the five-stage regional circuit for Southern Mindanao tournament will be hosted at SM Ecoland DavaoEvent Center. And on August 20 to 21, the nationwide elimination for the Northern Mindanao event will be at SM City CDO Cyberzone.
Registration for the chess tournament is still open to all non-title players ages 7-20 years old. To register, download the registration forms at the Shell website: http://www.shell.com.ph/shell_chess.
Submit completed registration form and the corresponding fee of Php100.00 (one hundred pesos) to the official Shell Chess leg coordinators only in your area. Registration forms will no longer be accepted if the maximum number of players is reached even before the given deadline.
For the three divisions – Kiddies (7 to 12 years old), Juniors (13 to 16 years old), Seniors (17 to 20 years old), in each leg and the Grand Finals will be played with a minimum of nine rounds Swiss System and time control shall be 20 minutes with 5 time-delayed mode (Bronstein system).
Previous Grand Finals Champions are allowed to join in their respective division if they are still within the age limit. Participants may only register in the region where their school is located. Schools within Luzon Region may join in NCR and South Luzon Legs only. And schools within Mindanao and Visayas Regions may join the legs in Cebu, Cagayan de Oro and Davao City.
Each participant will receive a shirt and a certificate for participating in Shell Chess. There will be a free lunch for the participants on the second day of the tournament.
The national finals will be held on October 1 to 2 at SM Megamall.