08 Aug

Possible Shutdown of Online Gambling Firms Would Affect 5,000 Online Game Workers

President Duterte's stand against online gambling would lead to 5,000 online game workers to lose their jobs. If this gaming firm fails to renew their license by government regulators then these workers would be jobless.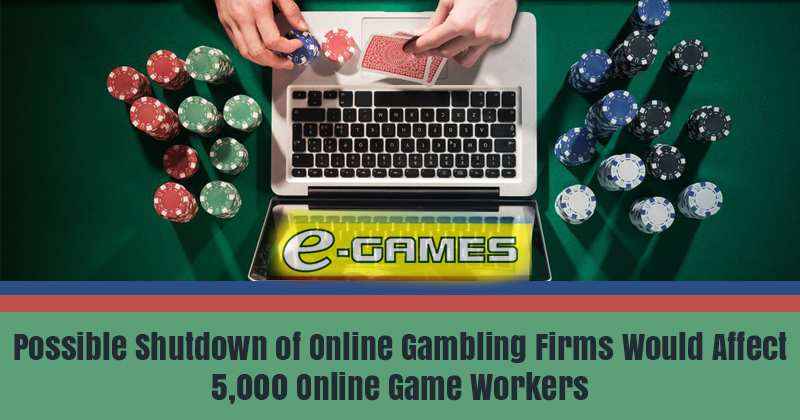 According to a private firm, a shutdown would cost the government at least P2.1 billion in royalty fees that the firm pays to state-run Philippines Amusement and Gaming Corp. (Pagcor) for the freedom to operate 286 e-Games outlets nationwide.
The company's license to operate would immediately stop if the firm's contract with Pagcor is canceled or not renewed, said Dennis Valdes, Philweb president.
Valdes states in a press, "This means Philweb would shut down all operations. All the suppliers of e-Games, small and medium enterprises that supply goods and services to each e-Games outlet, would also suffer from the shutdown."
President Duterte pointed out Roberto Ongpin as an oligarch – people who wield economic and political power, last Thursday, August 4 at an environment summit in Davao City. The president said he would destroy the oligarchs that are embedded in government.
After this, Ongpin as a chair and director of Philweb stepped down and quit his post in all Philweb subsidiaries. But the reason why Ongpin stepped down in Philweb, is for him to focus on real estate projects developed by Alphaland Corp.
The day the President issued his threat against oligarchs, shares of Philweb slid 36.88 percent.
Philweb is forced to seek approvals on a monthly basis for its license to operate when President Duterte declared to stop online gambling.
Valdes emphasized that the firm's internal controls, including the fact that its games cannot be accessed from a home or office computer, is his response in President's stand against online gambling.
Valdes said, "It is a private, members-only network of clubs where players need to be physically present in order to play. Access to these clubs is strictly controlled such that it is only open to members who are over 21 years old and are financially capable of gaming. Each Pagcor e-Games site conforms to location restrictions put forth by both Pagcor and the local government unit."
Almost all e-Games cafés operate on a 24/7 basis. E-Games stations or internet cafés exclusive for casino games, including baccarat, blackjack and various slot machine games and video poker are operated by Philweb.
And BigGame Inc., Premyo sa Resibo Inc., e-Magine Gaming Corp., Philweb Convergence Corp. and Philweb Asia-Pacific Corp are the key subsidiaries of Philweb.
Philweb stated, "This same revenue is used by Pagcor to fund its propoor programs, especially the new programs of the current administration. Philweb's closure would also mean foregone corporate income tax, value-added tax, and other taxes of about P281 million annually to the Bureau of Internal Revenue."
Large foreign funds and small investors would be affected by this possible shutdown. Over 1,500 stockholders, comprising 47 percent of the total ownership, according to Valdes.
For the past 14 years, Philweb has managed Pagcor's e-Games network and has remitted over P14 billion to the government. It remitted over P2.1 billion to Pagcor and paid over P280 million in taxes last year.