04 Jan

Sierra Del Oro – Larry's Hill Up For An A"Maze"Ing Adventure

Mazes are meant to challenge our minds. One of humankind's physical puzzle games.

It's one of the things I want to check off the bucket list, finding my way through a maze. But before that why not enjoy a maze-like adventure at the highest peak in Cagayan de Oro.

Sierra del Oro is known for not only bringing the locals and tourists to the highest of the skies but as well bringing the adult ones to play still the games we used to play when we are young.

Just like these cute games of Ball Pit, Low and High Ropes and the recently launched Bungee Trampoline.

Then now they are proud to present the newest adventure to their playground, the Maze Adventure.

Climbing from the lowest to the highest peak of the maze is a must try. Unlike the ordinary maze where you ought to find your way through the walls. At Sierra del Oro's Maze Adventure, you'll have to climb your way up until you've conquered the highest peak.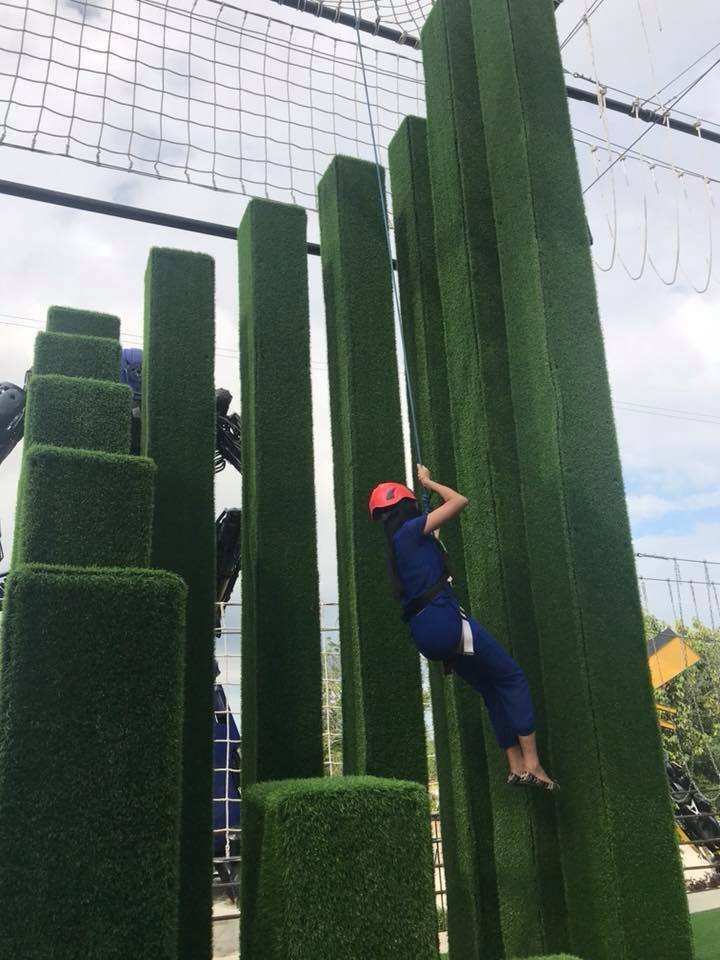 Afraid of heights? Don't worry! A harness is on! So you don't have to worry if you lose your balance while climbing up.
Sierra del Oro is located in Indahag Hills, Cagayan de Oro City. Opens from 8AM to 1AM.
Sierra del Oro service is available at Gaisano City Parking Lot from 4PM onwards.
For more information, you can reach them thru 0917-146-3941.