23 Aug

SM Will Introduce Alfa Mart In Visayas and Mindanao

SM Investments Corp. (SM) is set to expand in the regions of Visayas and Mindanao as there could be a huge potential for growth.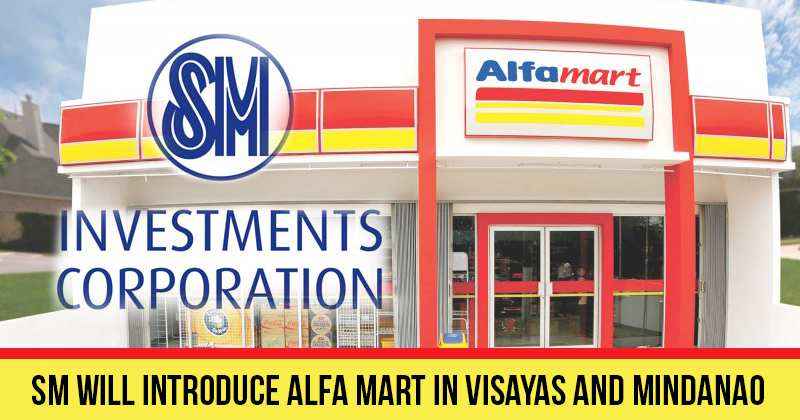 SM senior vice president for investment relations, Corazon Guidote said that this year, the company intends to reach out to areas outside Metro Manila. As she spoke, "There is still room for growth within Metro Manila, but more so in the provincial areas."
A mini mart format will be introduced nationwide as it is part of the SM Investments Corp. expansion project in the regions. The format named as Alfa Mart was from an Indonesian concept and it would be the first of its brand to operate in the Philippines.
Guidote said, "It's like a bigger 'sari-sari' store except it's air-conditioned and has two ATMs. It's also different from convenience stores because frozen-ready to cook meat is available there." The prices of the products in the mini mart are the same in SM supermarkets, she added.
Having this mini mart format in the Philippines won't affect sari-sari stores as they could both operate and complement each other. Guidote stated, "Since Alfa prices are lower, sometimes sari-sari stores may even get their supplies from the mini-marts."
However, the launching of these mini-marts in the Visayas was not yet revealed.
SM already introduced this idea last year, apparently in Luzon, there are already 160 mini-marts and 10 of it are in Metro Manila.
The Alfa Mart is part of SM Market's development strategy to point out the need of organized retail in the country.
SM Markets handled other formats such as Supermarkets, Hypermarkets, Savemore and Walter Markets.
In a formal retailing format, only a third of the country's food is solid said by SM consultant for investor relations, Tim Daniels. And there is still two-thirds of the market that should be served.