11 Apr

SM Earns Over 360 Million Pesos In A Year by Selling Turon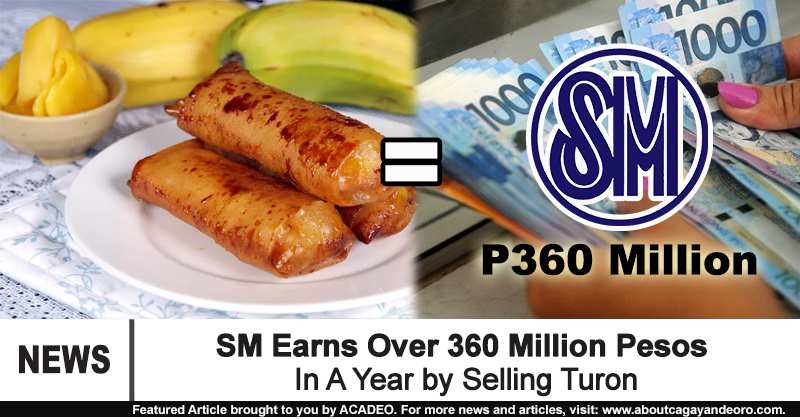 According to an article by BuzzPinas, SM Markets recently revealed that they have been earning millions in the past years by selling the simple Filipino delicacy- TURON. Based on available data, last 2015, SM Markets sold 18 million pieces of turon, which increased by 33% on 2016 when they sold over 24 million pieces.
SM's turon is sold only for 15 pesos mga higala! But with this, they have earned P360 million in 2016 and more in the following years.
In an interview with Henry Sy Sr., he stated that, "The success of turon is proof that Filipinos tend to look for familiar taste at a price that's sulit. Despite turon being a simple merienda, we learned that our customers would see the value of paying 15 pesos vs. preparing it at home. Our customers tend to build a "suki" relationship when quality is consistent no matter which branch or what time they buy their turon. With SM's turon, shoppers are ensured that they will get the same quality, the same flavor, the same size, and the same value for money every time."