23 Nov

A Sneak Peak To The New Xavier University Sports Center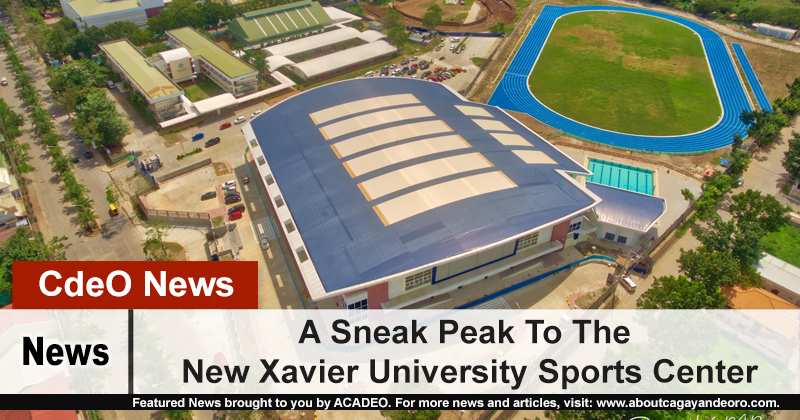 Xavier University Administration boasts its new and largest Sports Center. It was on the evening of November 22, when The Crusader Publication (XU Publication) shared to the social media an exclusive sneak peek of the New XU Sports Center situated near the XU Grade School fronting Robinsons Hillsborough Pointe along Pueblo de Oro Township, Regatta Blvd, Cagayan de Oro City.
It was revealed that the New XU Sports Center will house XU sporting events like intramurals, varsity practices, university-wide activities, gatherings and other major events in the city.
It was May of 2016 when the construction of the new XU sports center started aiming to be finished 10 months after. However, for some unexplained issues, the construction was extended for another 5 months. Currently, the XU administration is in its finishing touches and will hopefully open on December 16, 2017, which will be followed by the annual XU Family Fest, to be attended by XU faculty and staff.
The new XU Sports Center has the capacity to accommodate 2,500 people, a field size of 4,500 square meters with a parking lot that can accommodate at most 200 cars.
It houses a gymnasium with basketball court and badminton court, swimming pool, track and field, and locker and shower room.
The Basketball court composes 4 sub-courts intended for practices and retractable bleachers to accommodate the audience during games.
The semi-olympic designed swimming pool is 4 to 6 feet in depth that is also visible to the 400 meter-long track.
The Badminton court with 4 courts that can accommodate 50-70 persons.
The shower room and locker room making it more convenient for the users to freshen up and safe keep their things.
Meanwhile, the proposal to open the Sports Center for public use is still pending, but we hope that the XU committee will consider sharing this with the people since this is one of the most advanced sports facility in CDO.