15 Nov

Sneak Peek Store Holds Grand Opening and Puma Blaze of Glory Camping "Forest Night" Series Launching

Last November 9, 2016 at 5:00 p.m., the new Sneak Peek Store had its grand opening at the Ayala Centrio Mall on the 2nd level. When it comes to the freshest and newest sneakers in the market, this store is every bit up to date.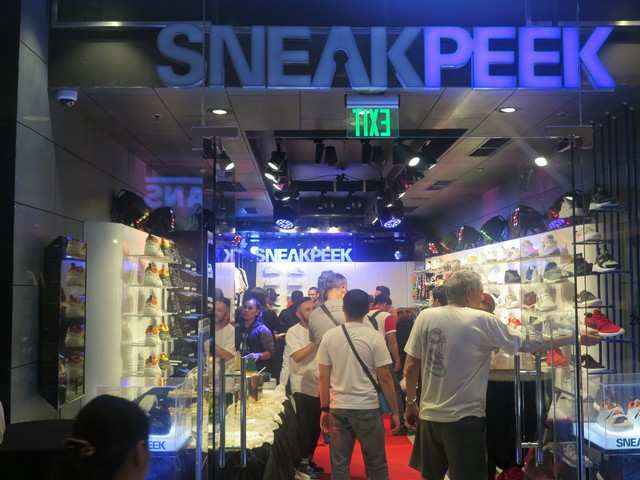 During the grand opening, Sneak Peek's marketing head from Manila, Mr. Aldwin, gave a short talk to describe the store and to thank everyone for being present at the event.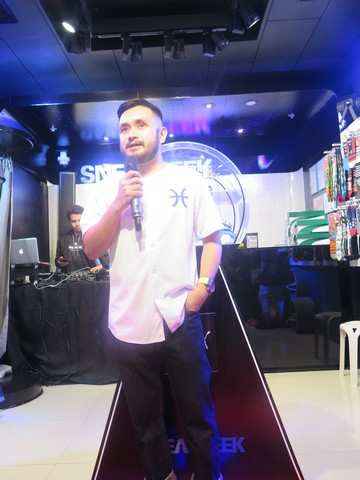 Representatives from the various print and online media were present at the event.
DJ RB Banaag and DJ Kyle Banaag were there to entertain the guests with their electronic dance mixes.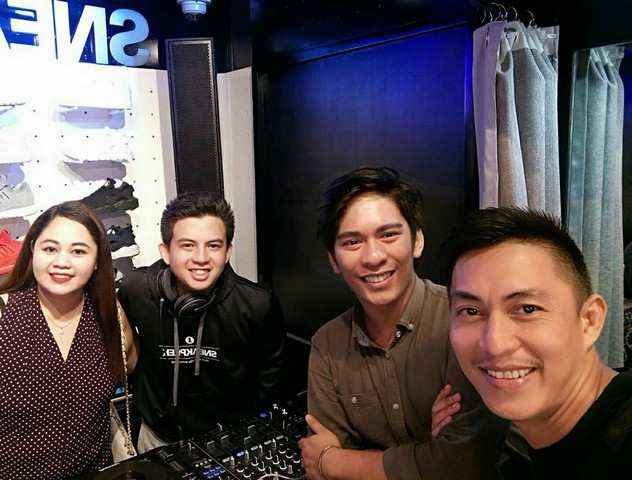 Food for the guests was catered by Bigby's. The whole Centrio marketing team was also present to witness the event.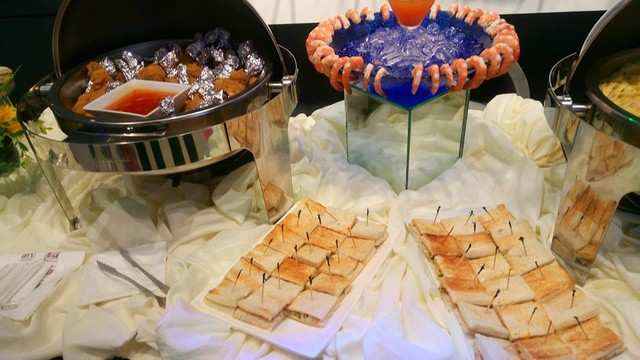 Sneak Peek is a multi-brand shoe and clothing store that caters to different top brands of mostly sneakers and specialty rubber shoes. They also have a small line of clothing and other accessories such as caps, t-shirts, and shorts.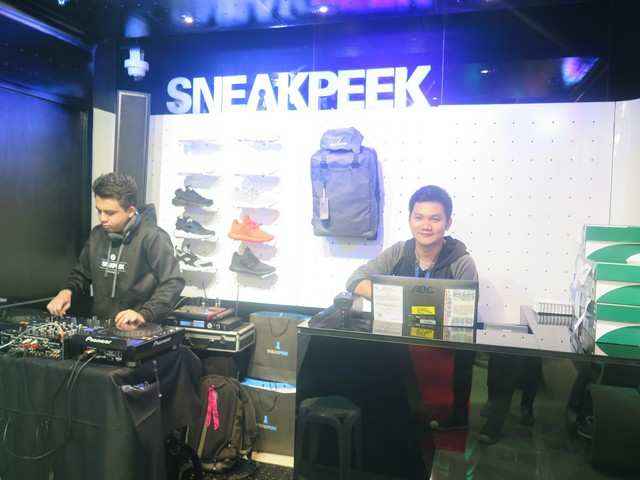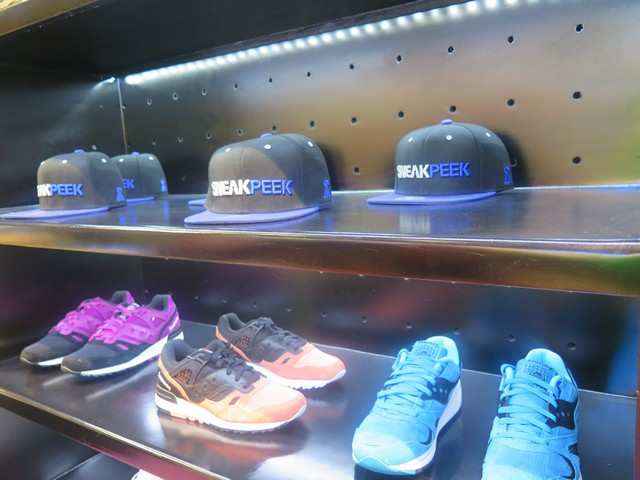 They are now considered as one of the top five in the Philippines when it comes to multi-branded shoe stores. They have 4 stores in Manila, particularly in Edsa-Pasay, Shangri-La Plaza, Eastwood City, and Ronac Center-Ortigas; 2 in Luzon at Marquee-Angeles and Nuvali-Laguna; and 1 in Cebu at Ayala Center-Cebu. Sneak Peek Ayala Centrio Mall is its first store in Mindanao.
The top brands they carry are Adidas, Asics, Clae, Staple, Stance, Nike, New Balance, Puma, Saucony, Ransom, Native, Sneaker, G-Star Raw, Sneaky, Swims, and Brixton.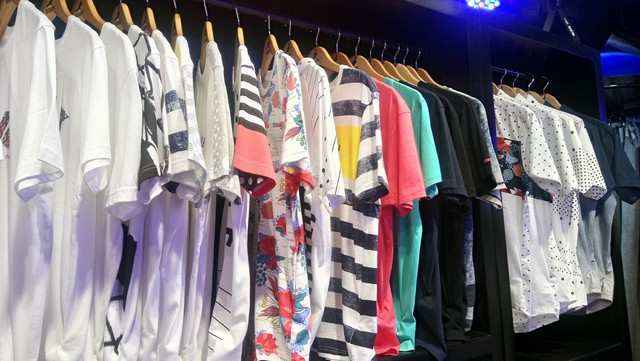 Sneak Peek stores originally started as a multi-branded sneaker store for collector's edition sneakers and shoes, but now have evolved into a more lifestyle suiting store, although still focusing on sneakers and rubber shoes.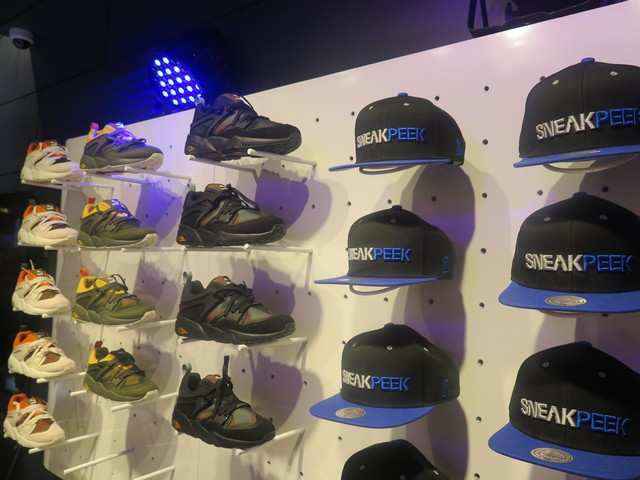 The expansion into Cagayan de Oro is its way of shifting its target to both the young professionals and the baby boomers who usually buy shoes and clothes for their needs.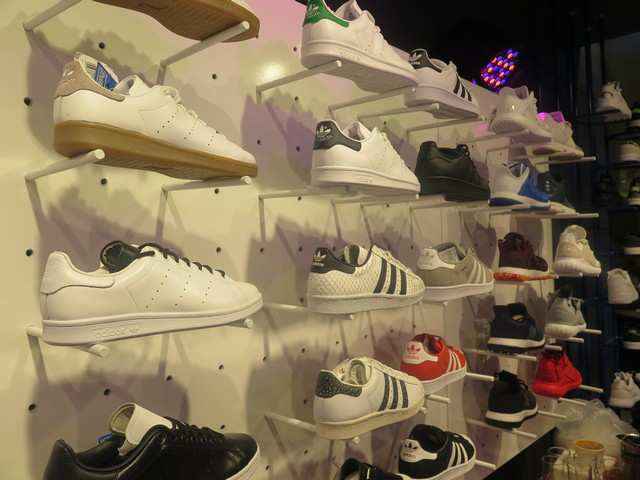 In keeping up with its name, the store also launched Puma's new line of sneakers called the Blaze of Glory Camping "Forest Night" series.
This sneaker was inspired by the original Puma sneakers that came out in the 1990's that carried the visual technology craze at that time called Trinomic.
These sneakers were the first of its kind to feature clear rubber hexagonal cells that collapsed or expanded to cushion, flex, or stabilize with the feet during running or walking. This almost similar technology now makes a comeback with the new Blaze of Glory Camping sneakers, only this time the great outdoors sneakers have various earthy colors and a laser mesh that is a revamp on the old design of the original. What follows is a very clean silhouette for the Blaze of Glory series. Also being launched is the new Collette x Asics Tiger Yukata, a multi-tasking sneaker designed for outdoor sports during summer.