02 Aug

Solon Files Bill Mandating 14th Month Pay For All Gov't & Private Employees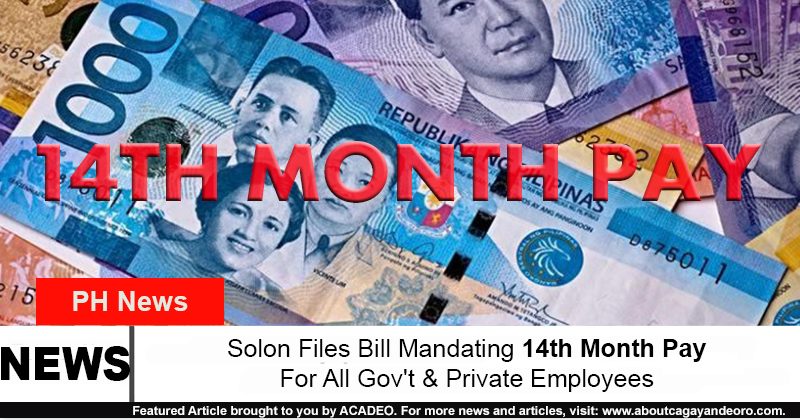 Mga higala! Representative Ron P. Salo has filed a bill in Congress that aims to mandate 14th Month Pay for all government and private sector employees!
The said bill, House Bill No. 520 or the 14th Month Pay Law, states that all employees who are entitled to 13th month pay shall also be entitled to 14th month pay, regardless of their employment status.
This pay must then be released on or before November 30 of each calendar year.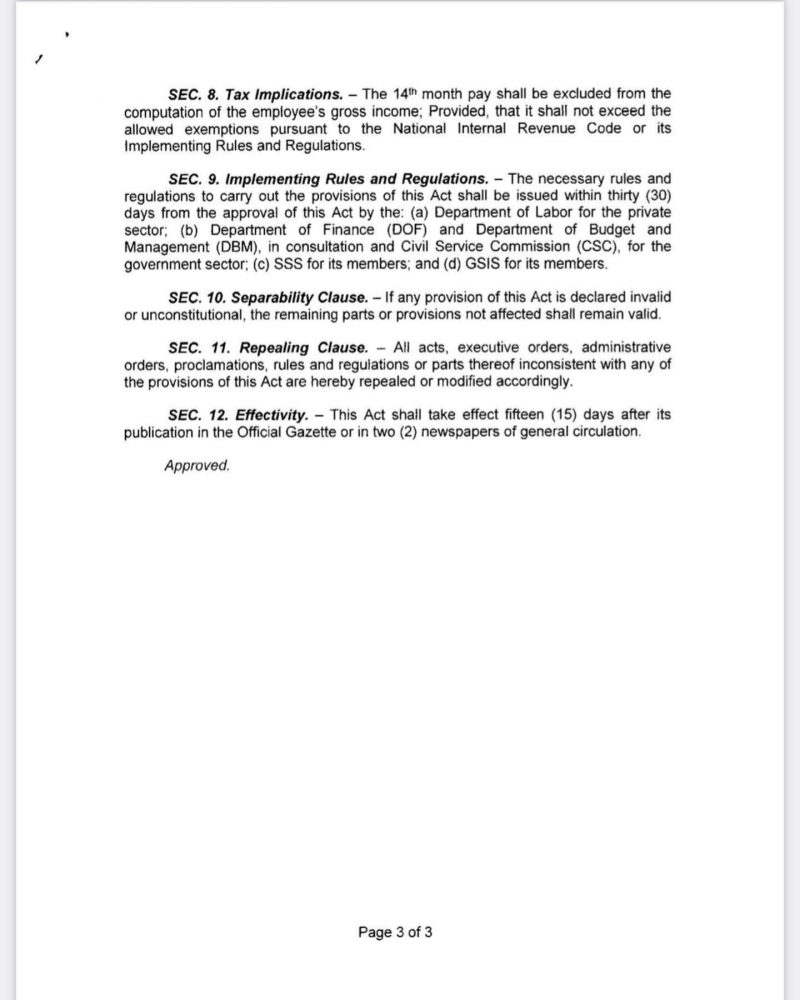 In his explanatory note, Rep. Salo expressed that:
"despite the existence of the 13th Month Pay, many Filipino families still struggle to sufficiently provide for their families because of meager salaries, among others.
With the continuously rising cost of living in the Philippines, it is incumbent upon the State to address the plight of its workers in both the government and private sectors."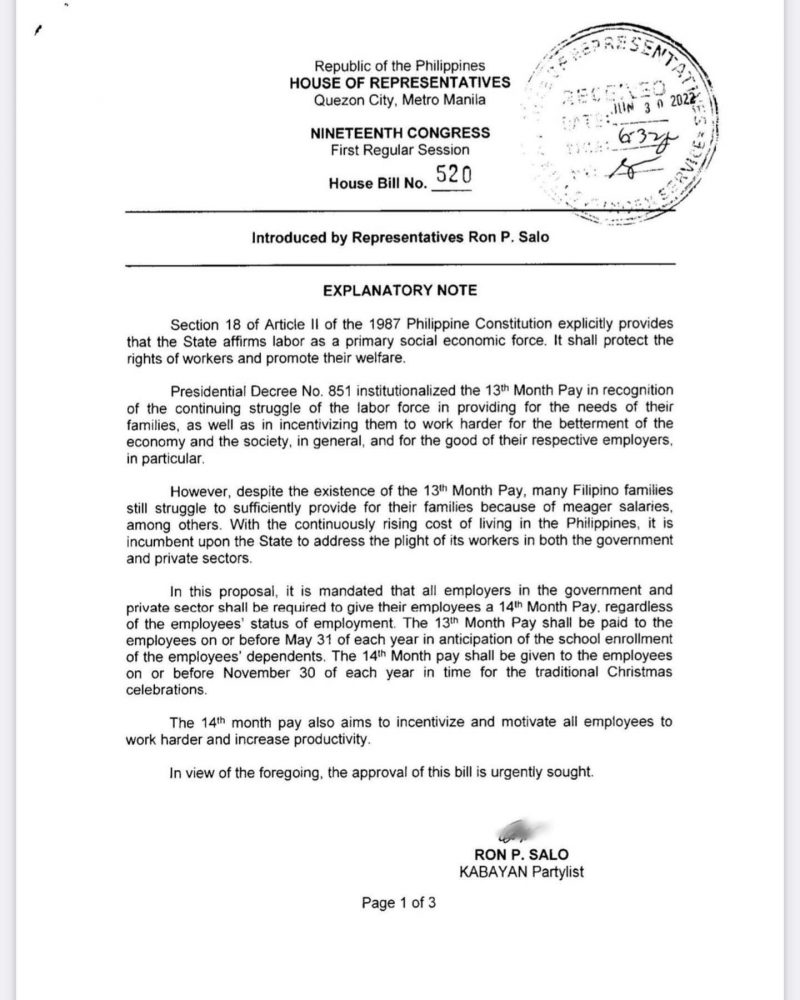 Source: